In today's fast-paced world, having a reliable laptop is more important than ever. Whether you're a student, a professional, or someone who needs a portable device for entertainment, having a top-performing laptop can make all the difference. As we move into 2023, the laptop market continues to offer a vast array of options, from sleek ultrabooks to powerful gaming machines. With so many models to choose from, it can be overwhelming to know which laptop to buy. To help you make an informed decision, we've compiled a list of the top laptops of 2023. From high-end models to budget-friendly options, this list covers the best laptops for a variety of needs and budgets. So, without further ado, let's dive in and explore the best laptops you can buy in 2023 –
Number 1. Apple MacBook Pro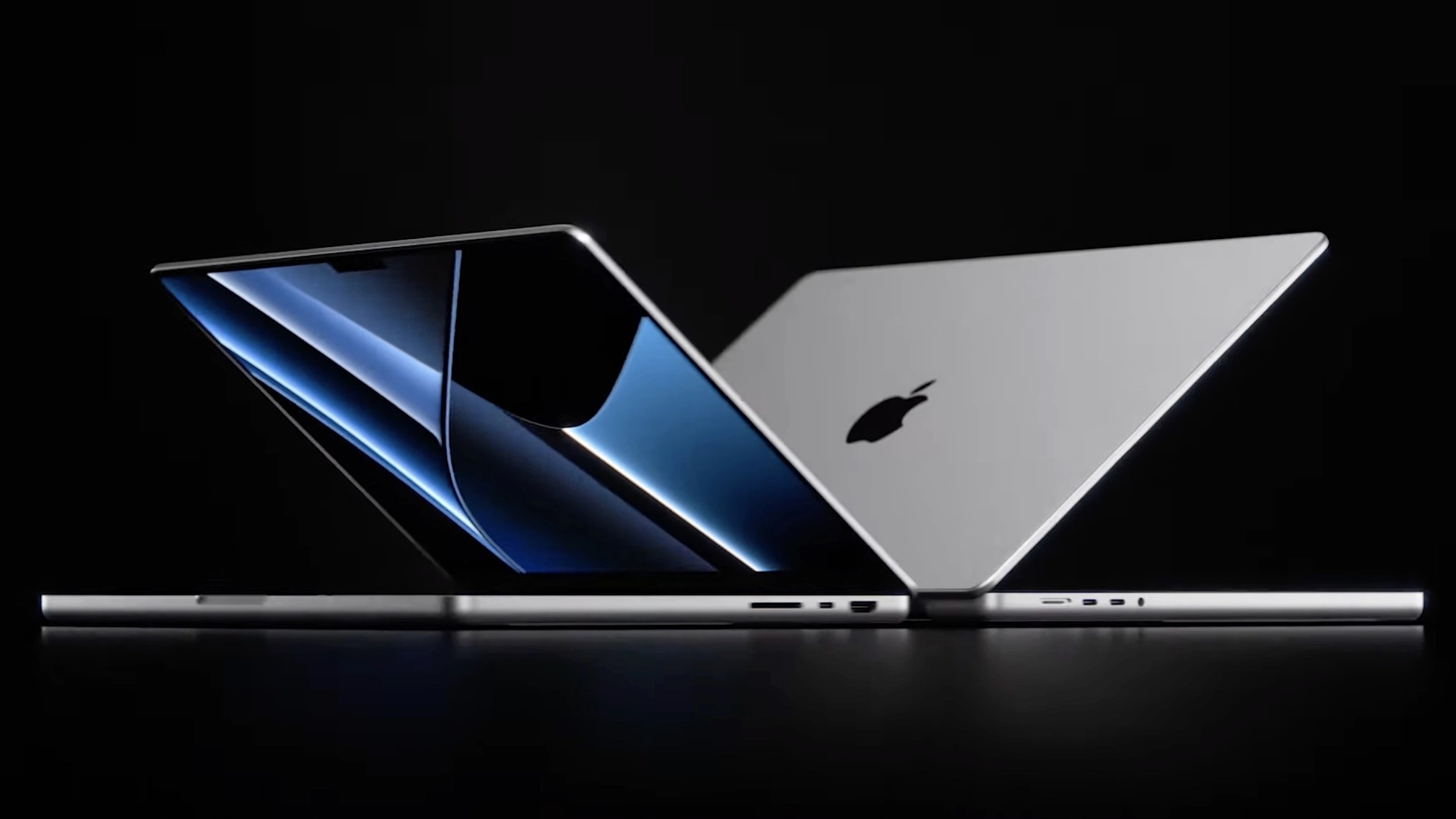 If you're seeking top-of-the-line power and modern design, Apple's MacBook Pro 14-inch and 16-inch models with the M2 Pro and M2 Max chips are an excellent choice. Priced starting at $2,000, these laptops feature a generous amount of screen real estate with a notch, a 1,080p FaceTime camera, and a full-function row. This proven design, which has now been adopted by the MacBook Air, surpasses its predecessor, the MacBook Pro 13-inch, in both power and aesthetics.
The M2 Pro and M2 Max chips in this new generation of MacBook Pros are extremely powerful, although they are not as groundbreaking as the M1 series. If you are already using an M1 Mac, you can continue using it for a while longer. Our unit's M2 Pro chip, on the other hand, was able to complete most of our time-centric benchmarks in just two minutes, as opposed to four minutes with the M1 Max.
One of the most remarkable features of this laptop is its gaming capability when given the proper support. Apple has been urging developers to convert their games to Apple Silicon since its inception, and although the selection of native titles is still smaller than that of Windows, they run well when they are available. We were able to maintain a consistent frame rate of over 60 fps when playing Resident Evil Village at a 1,920 x 1,200 resolution on the MacBook Pro 16-inch with a Mac Pro. While it may not compare to a top-tier gaming laptop, it is still sufficient for many gamers.
It's true that this generation of MacBook Pros with larger screens is very similar to the previous generation, and we anticipate more changes in future generations, such as the inclusion of touchscreens and OLED. Nonetheless, these laptops remain among the best premium productivity laptops on the market. If you're looking for a laptop that can handle even the most demanding tasks, the MacBook Pro 14-inch and 16-inch are definitely worth considering.
Number 2. Asus Zenbook S 13 OLED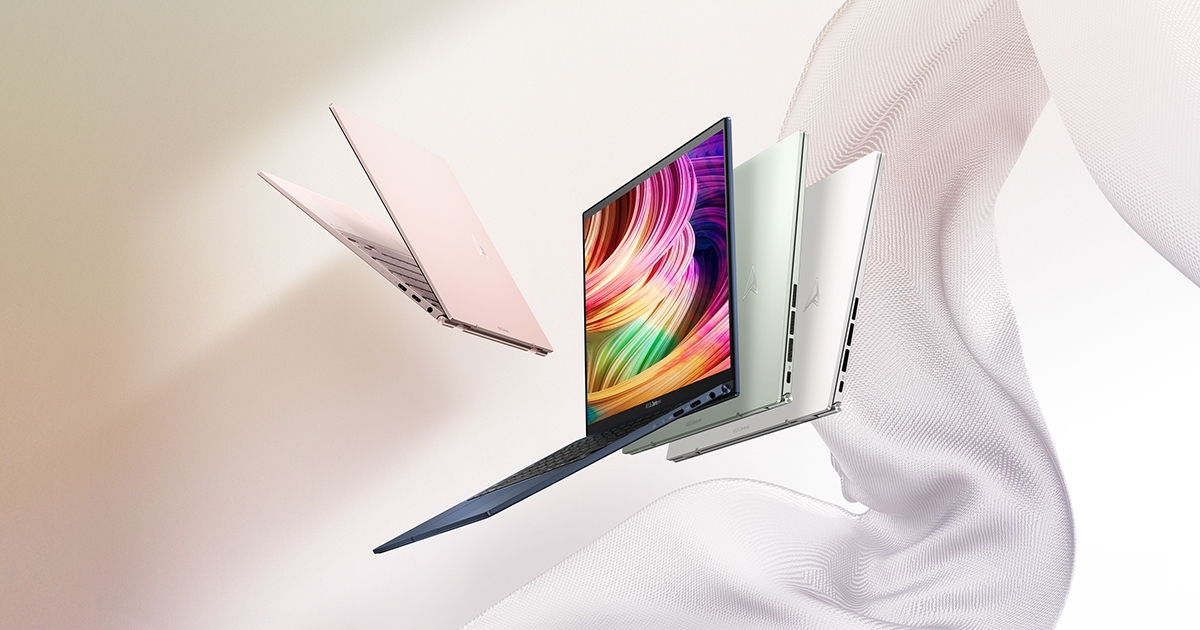 For those who can't get on board with Apple products, we recommend checking out the Asus Zenbook S 13 OLED instead.
Don't let the "budget contender" label fool you, however. The Zenbook S 13 OLED is a sleek, well-designed machine that can easily stand toe-to-toe with premium laptops in the mid-to-high range market. Our review found that it was powered by AMD's Ryzen 6000 series chips, which pack a surprising punch for its lightweight frame. It scored an impressive 7,498 points on Geekbench's multi-core test and was able to finish a Blender benchmark in four minutes and 19 seconds, outperforming even the new MacBook Air.
One of the standout features of the Zenbook S 13 OLED is its 16:10, 13.3 inch, 2880 x 1800 OLED display, which provides vibrant colours and sharp details. It's smaller than the MacBook Air's display, but it makes up for it with a lighter weight and longer battery life, which lasted an impressive 11 hours and 10 minutes in our tests.
Of course, there are some trade-offs. The chassis is prone to collecting dust and fingerprints, the webcam is only 720p, and the machine is generally less powerful than the MacBook Air. However, if you're looking for a capable Windows laptop that can handle everyday tasks with ease, the Zenbook S 13 OLED is a fantastic option that won't break the bank, with configurations starting at around $1,299.
Number 3. Razer Blade 16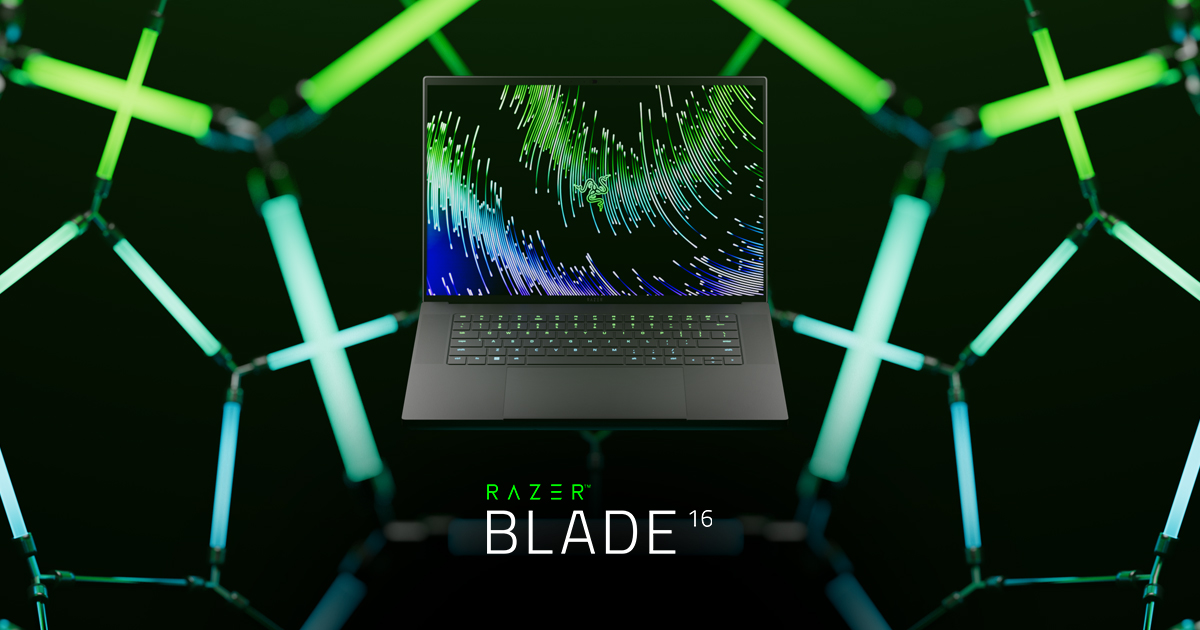 Razer has solidified its position in the gaming industry as the equivalent of Apple in terms of brand recognition and reputation. Their Razer Blade 16 laptop is a reliable option for those who are willing to invest in a high-quality machine.
The latest model continues to maintain its slim MacBook-like chassis but now boasts a larger 16-inch screen. Razer has upgraded the components with the latest Intel 13th generation HX-series chips, and GPU options include the powerful RTX 4090. Despite the impressive processing power, the laptop remains relatively lightweight, tipping the scales at only 5.4 pounds and measuring a mere 0.867 inches thick.
As expected from a gaming laptop, the Razer Blade 16 offers an abundance of ports, while display options range from 1,920 x 1,200 at 240Hz to 3,840 x 2,400 at 120Hz. The Mini LED display ensures a bright and clear viewing experience, even in direct sunlight.
Compared to previous models, the latest Razer Blade is more straightforward to purchase, as the "Advanced" model distinction that previously categorized certain configurations as a separate machine is no longer present. However, the Razer Blade 16 is still an expensive machine, with prices ranging from $2,699 to over $4,200.