In the digital age, a reliable and robust Wi-Fi connection has become an indispensable part of our daily lives. Whether it's for remote work, online learning, streaming, or simply staying connected with loved ones, a strong and seamless Wi-Fi network is essential. Traditional routers often struggle to provide consistent coverage throughout large homes or multi-story buildings, leading to frustrating dead zones and signal dropouts.
Enter the Wi-Fi Mesh Systems – the ultimate solution to blanket your entire space with a powerful and reliable internet connection. In this blog, we bring you the top 5 Wi-Fi Mesh Systems that are set to dominate the market in 2023. From smart mesh nodes strategically placed around your home to intelligent mesh algorithms that optimize network performance, these systems promise to revolutionize your internet experience.
Number 1. Netgear Orbi WiFi 6E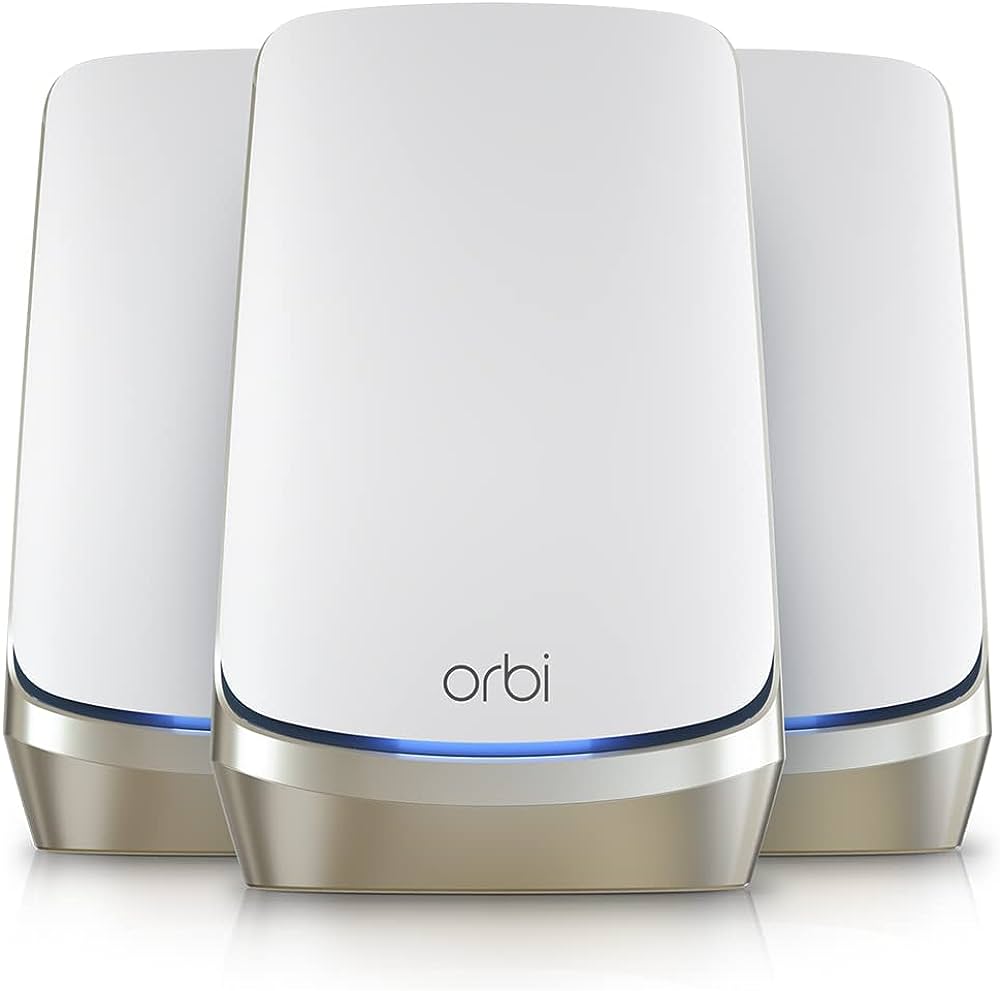 The Netgear Orbi WiFi 6E is a high-end mesh WiFi system that offers blazing fast speeds and coverage for large homes. It is the first mesh system to support the new WiFi 6E standard, which opens up a new 6GHz band for wireless communication. This allows the Orbi WiFi 6E to deliver speeds up to 10.8Gbps, which is more than twice as fast as the previous generation of WiFi 6 routers.
The Orbi WiFi 6E system consists of a router and two satellites. The router connects to your internet modem and the satellites extend the wireless signal throughout your home. The system can cover up to 9,000 square feet, so you can enjoy fast, reliable WiFi in every room.
The Orbi WiFi 6E also features a number of other advanced features, including:
Dedicated backhaul band: This ensures that the data between the router and satellites is always prioritized, so you get the best possible performance.
Implicit and explicit beamforming: This technology helps to focus the wireless signal to your devices, so you get the best possible connection.
MU-MIMO: This technology allows the Orbi WiFi 6E to communicate with multiple devices at the same time, so you can stream videos, play games, and surf the web without any lag.
The Netgear Orbi WiFi 6E is a great choice for anyone who wants the fastest, most reliable WiFi in their home. It is perfect for large homes, multi-story homes, and homes with a lot of devices.
Here are some additional benefits of the Netgear Orbi WiFi 6E:
It is future-proofed with support for the latest WiFi 6E standard.
It is easy to set up and manage using the Orbi app.
It comes with a one-year subscription to NETGEAR Armor, which provides comprehensive security for your home network.
If you are looking for a high-performance mesh WiFi system that offers the best possible performance, the Netgear Orbi WiFi 6E is a great option.