Fitness trackers have gained significant popularity in recent years as individuals seek effective methods to monitor their progress and maintain motivation throughout their fitness endeavors. Nowadays, the market offers a diverse range of fitness trackers, ranging from basic models that track steps and heart rate to advanced versions equipped with GPS tracking, sleep monitoring, and even coaching capabilities.
If you're in search of a fitness tracker to assist you in achieving your goals in 2023, here are five top-notch models available on the market:
Number 1. Apple Watch Series 7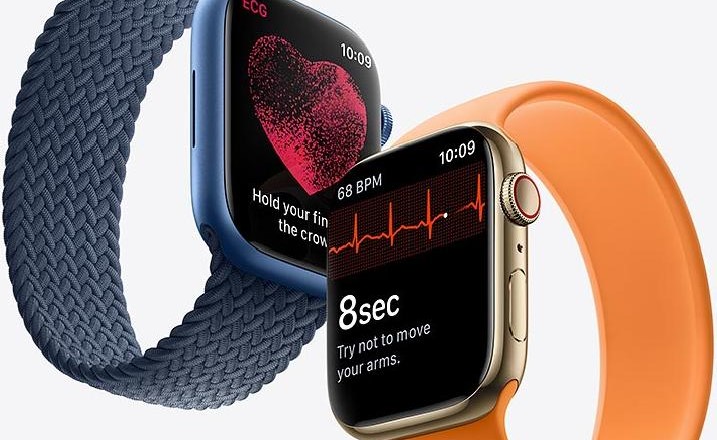 The Apple Watch Series 7 is the latest and greatest smartwatch from Apple. It was released in October 2021 and has a number of improvements over its predecessor, the Apple Watch Series 6.
One of the biggest changes is the display. The Series 7 has a larger, more vibrant display that is 20% bigger than the Series 6. This makes it easier to see notifications, apps, and other content on the watch. The display is also brighter, making it easier to see in direct sunlight.
Another major improvement is the durability. The Series 7 has a more crack-resistant front crystal and is also IP6X dust resistant. This means that it can withstand more wear and tear than previous models.
In terms of health and fitness features, the Series 7 has everything that the Series 6 has, plus a few new additions. The ECG app is still available, as is the irregular rhythm notification. The Series 7 also has a new blood oxygen sensor that can measure your blood oxygen levels. This can be helpful for people with sleep apnea or other respiratory conditions.
The Series 7 also has a number of new watch faces, including a new astronomy face that shows the current time and date alongside a detailed view of the night sky.
Overall, the Apple Watch Series 7 is a significant upgrade over the Series 6. It has a larger, brighter display, a more durable design, and new health and fitness features. If you're looking for a new smartwatch, the Series 7 is a great option.