In 2023, the world of wireless earphones has taken a leap forward, offering an array of feature-rich options at budget-friendly prices. Whether you're an avid music lover, a fitness enthusiast, or simply someone seeking seamless audio on the go, we've got you covered. Say goodbye to tangled wires and say hello to a world of untethered freedom as we present the "Top 5 Budget Wireless Earphones to Buy in 2023."
Number 1. Anker Soundcore Life P3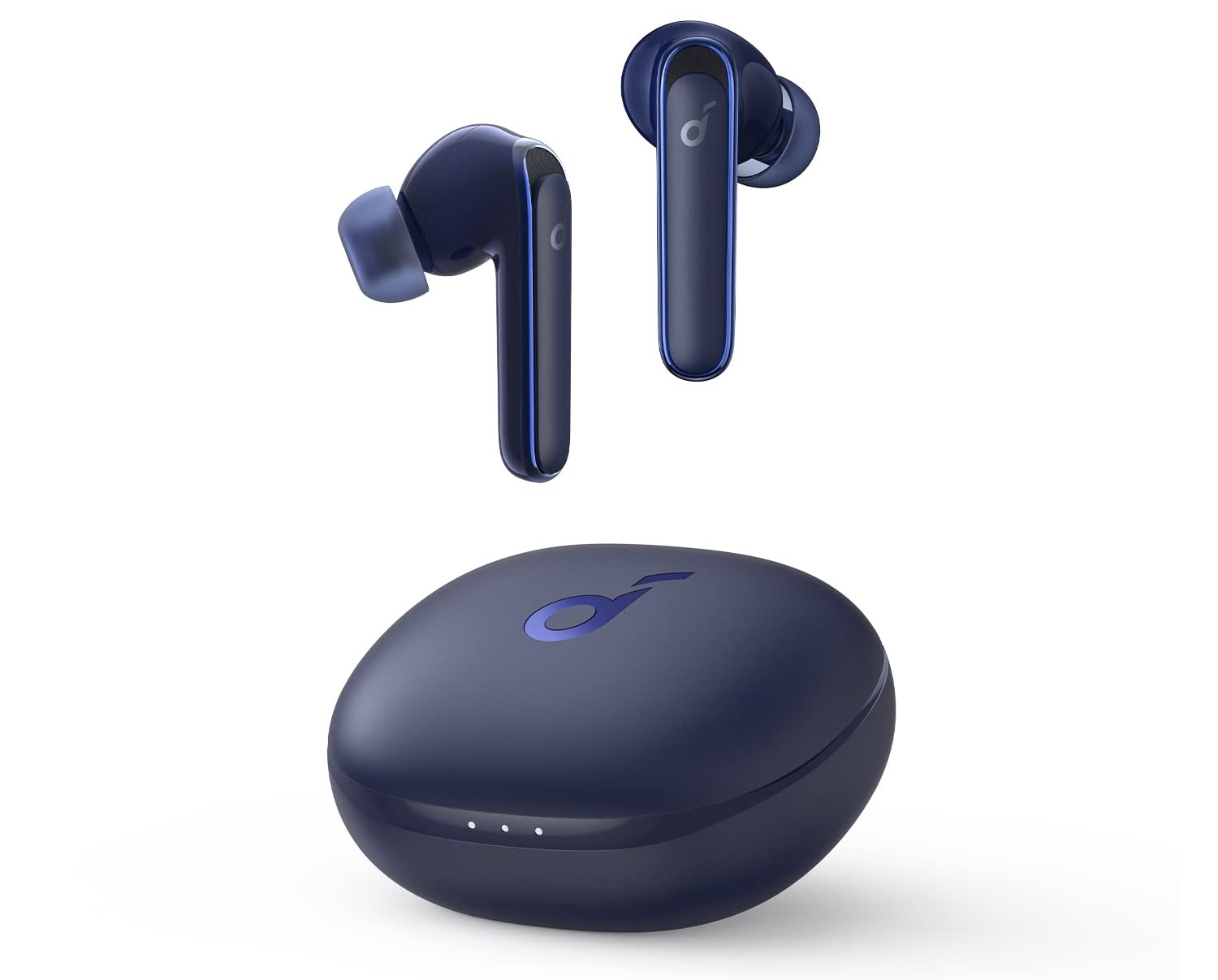 The Anker Soundcore Life P3 are True Wireless Stereo (TWS) earbuds, which means they don't have any wires connecting them, offering a truly wireless listening experience. They are designed to be compact and fit securely in your ears, providing excellent portability and comfort.
Connectivity-wise, the Soundcore Life P3 uses Bluetooth technology, ensuring seamless and hassle-free pairing with your devices. Additionally, they come with a Type-C USB port for charging, which is a modern and convenient choice for powering up the earbuds.
One notable feature of these earphones is their built-in microphone, enabling hands-free calls and voice assistant support. This means you can easily make and receive calls without taking out your phone, and you can interact with your preferred voice assistant (e.g., Siri or Google Assistant) by just using your voice.
Moreover, the Soundcore Life P3 boasts water resistance, making them suitable for workouts, outdoor activities, and protection against light rain or sweat. This feature adds durability and peace of mind for users who lead an active lifestyle.
In terms of controls, the earbuds use touch-sensitive controls, allowing for easy management of playback, call handling, and volume adjustment without the need for physical buttons.
An exciting feature that sets the Soundcore Life P3 apart is its customizable EQ (Equalizer). This means users can fine-tune the sound profile to their liking, whether they prefer more bass, enhanced treble, or a balanced sound signature.
Furthermore, the earbuds come equipped with Multi-mode Noise Cancellation, which actively reduces ambient noise to improve your listening experience. This feature is especially handy in noisy environments or during commutes.
The Soundcore Life P3 features an 11mm dynamic driver unit, which should deliver deep bass and a wide frequency response of 20 Hz to 20 kHz. This wide range allows for clear audio reproduction across various music genres.
An interesting addition is the External Sound Capture Function, which likely enables you to hear external sounds while wearing the earbuds, promoting better awareness of your surroundings for safety purposes.
Regarding battery life, the earbuds offer an impressive 7 hours of continuous playback on a single charge. Additionally, the charging case provides an extra 35 hours of battery life, extending their usage time for prolonged periods without the need for a power outlet. Recharging the case itself takes about 2 hours.
In conclusion, the Anker Soundcore Life P3 wireless earphones appear to be feature-packed and versatile, catering to users who prioritize sound quality, noise cancellation, and customization. Their long-lasting battery life, water resistance, and touch controls add to their overall appeal, making them an attractive option for anyone seeking a high-quality wireless audio experience on the go.
Number 2. Sony WF-C500