Apple Music recently made headlines with its announcement of Lossless and Hi-Res Lossless audio streaming for its subscribers, promising to deliver a listening experience that's more immersive than ever before. However, to take full advantage of this technology, you'll need a digital-to-analog converter (DAC) that can decode the high-quality audio files and deliver them to your headphones or speakers with maximum fidelity. In this blog, we'll be taking a look at the top three DACs currently on the market that are specifically designed to enhance your listening experience of Apple Music Lossless. Whether you're a serious audiophile or just someone who wants to enjoy music at its best, we've got you covered.
Number 1. AudioQuest Dragonfly Cobalt

Except for the Ugreen dongle, the Dragonfly is hands down the most compact and portable device in our top three list of digital-to-analog converters (DACs). Despite not having a built-in battery, it still manages to work seamlessly with your phone, laptop or PC without requiring a dedicated power supply. Although, you may need a phone adapter such as USB-A to Lightning or USB-A to USB-C for Android users. With no volume controls, the device features a single 3.5mm headphone jack and a color-changing LED, which lets you know the track's sample rate.
While the Dragonfly comes with a hefty price tag of $300, its rugged simplicity and compact size make it stand out from other devices that are either bulky or cluttered with wires. For those on a budget, AudioQuest offers two cheaper models starting at $100 that still deliver exceptional sound quality.
Don't be deceived by its size and lack of controls; the Dragonfly Cobalt packs a punch when it comes to sound quality. AudioQuest has intentionally limited the maximum resolution to 96kHz for the best possible experience, which is more than enough for most music services. With its in-built headphone amp, the Dragonfly delivers a powerful output that easily outshines your phone's audio quality. It also boasts a robust internal sound processing chip that provides top-notch audio quality across various genres and formats.
Another notable feature of the Dragonfly is its native support for Master Quality Authenticated (MQA) files, the preferred format of Tidal users. If you're a Tidal subscriber, the Dragonfly is the perfect device for you.
Number 2. Fiio Q3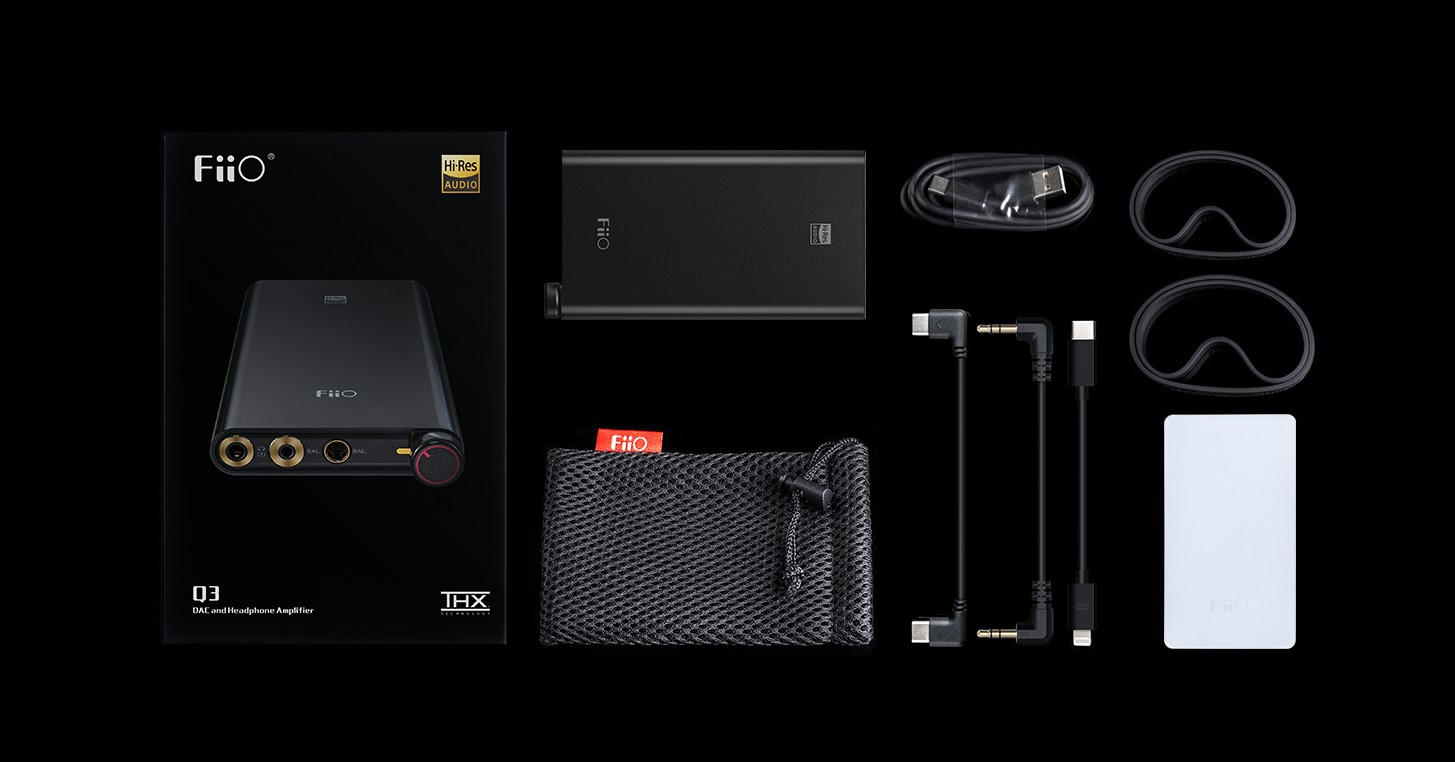 Fiio has built a strong reputation in the portable DAC market, offering products that provide excellent audio quality and support for various resolutions while also being compatible with a wide range of devices. The Q3, the latest addition to their lineup, is larger than some of the other options in this list, but still highly portable, and even comes with silicone bands to attach it to your phone for added convenience.
One of the standout features of the Q3 is its built-in battery, which lasts for approximately eight hours, making it an excellent choice for on-the-go listening without having to worry about draining the power on your device. The Q3 also supports three different headphone jack sizes and has an LED that changes color when playing music at a higher than 48kHz sample rate.
Although it lacks a display, the Q3 makes up for it with a dedicated volume control that doubles as a power knob and a "bass boost" switch. It also features a USB-C input and a 3.5mm port for analog audio sources. With support for all the hertz and bit-depths you'll ever need, the Q3 provides remarkable sound quality, even for music at lower sample rates. Plus, it's more affordable than some of the other options in this guide, despite its slight extra heft.
Number 3. Apogee Grove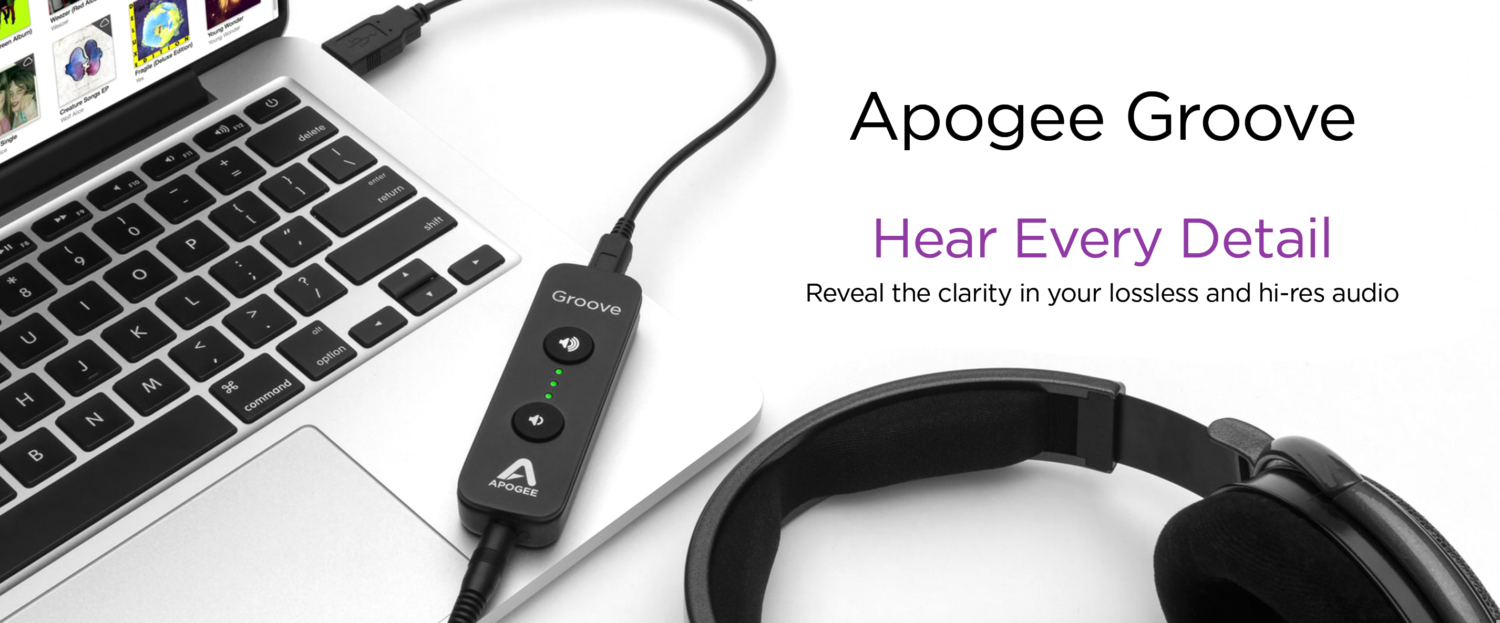 Apogee is a well-known name in the audio industry, often found in professional studios. However, with the Groove, they have taken their audio expertise and created a highly portable DAC suitable for those who want a lightweight option for their desktop or laptop. This DAC is perfect for those who demand top-notch audio quality, as it supports up to 192 kHz (24-bit), making it compatible with everything, including Apple's new lossless service.
While connecting your iPhone to the Groove may require an external power source and some additional adapters, it is still possible to use it with your phone. However, Android support can be a little inconsistent, and you'll still need a way to power it during use.
Once you have everything set up, you can plug in your headphones and enjoy the dynamic audio. The Groove's rubberized base keeps it securely in place on your desk, and the large volume control buttons make it easy to adjust the sound to your liking. The frequency response is flat, ensuring that you get a clear, accurate representation of your audio, making it an excellent choice for those who prioritize sound quality above all else.