In the high-stakes world of Formula 1, a simple change of driver can either catapult a season to glory or send it spiraling into obscurity. Some swaps have been akin to rolling the dice with uncertain outcomes, while others have acted as the launchpad for a driver's career in the prestigious Formula 1 circuit.
Liam Lawson's current journey at AlphaTauri exemplifies how a mid-season switch can transform a driver's trajectory, causing their stock to surge in the ever-fluctuating driver market. As we eagerly anticipate whether Lawson's stint as Daniel Ricciardo's substitute at AlphaTauri has concluded, it's worth pondering how he measures up against his 21st-century counterparts.
Our top ten list delves into the realm of mid-season driver changes, encompassing one-off substitute appearances driven by diverse motives such as injuries, sponsorships, and driver unavailability. Rather than just assessing upgrades in driver caliber, we've focused on instances that produced significant "racing moments" or remarkable results, as opposed to mere improvements in performance.
For instance, the transition from Narain Karthikeyan to Daniel Ricciardo at Hispania Racing Team undoubtedly marked an improvement, but the car's limitations prevented any substantial challenge for noteworthy victories.
With these criteria firmly established, let's embark on a thrilling journey through the ten most monumental mid-season driver swaps of the 21st century, where talent, strategy, and fate converged to shape Formula 1's ever-evolving narrative.
Number 1. Winkelhock for Albers, 2007, Spyker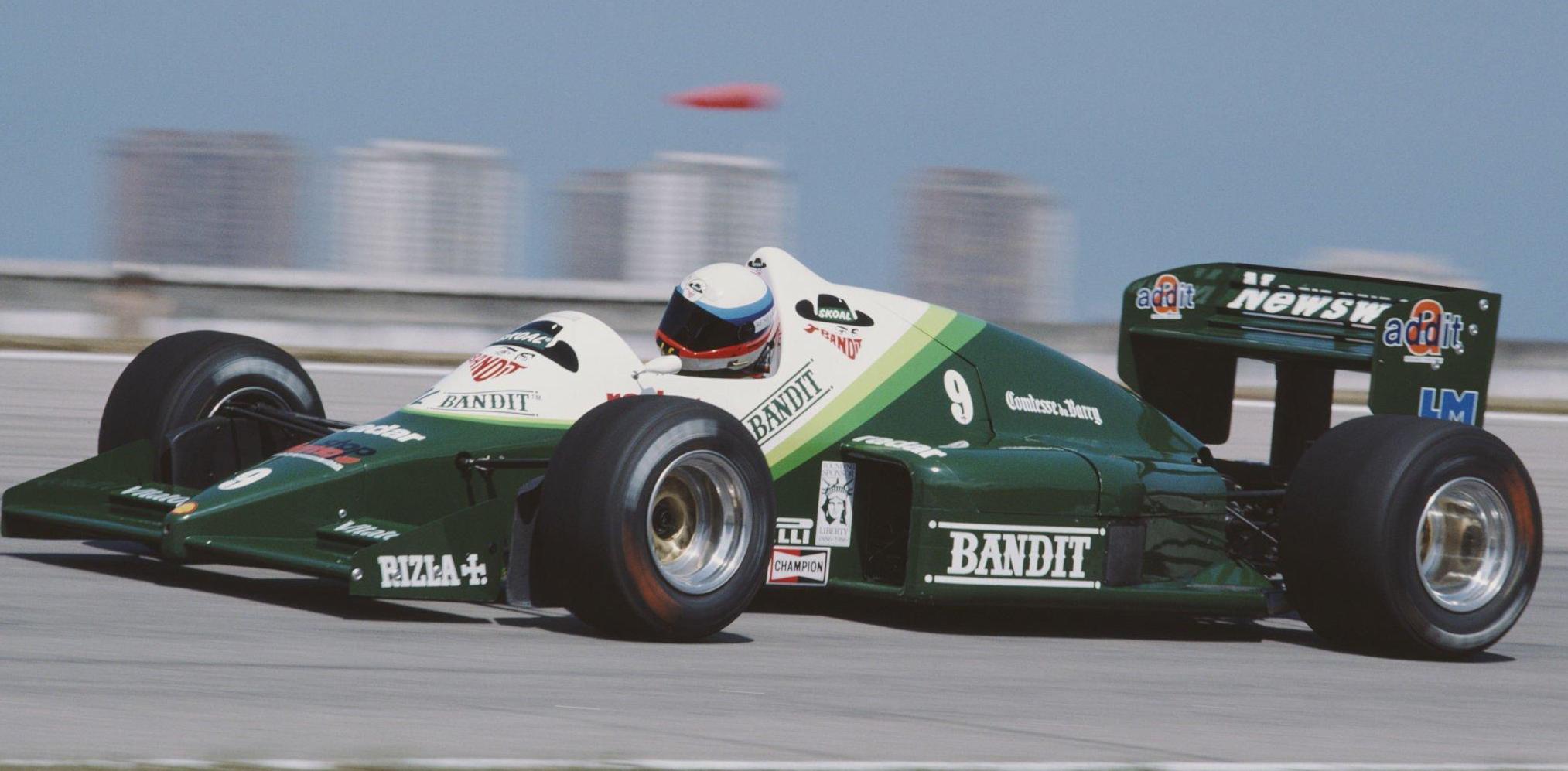 In the annals of Formula 1 history, there are tales of underdogs defying the odds and creating moments of sheer magic. One such moment unfolded during the European Grand Prix when regular driver Christijan Albers found himself ousted from the back-of-the-grid Spyker team due to sponsor payment woes. The unexpected result? A debut in the F1 world for Markus Winkelhock, a driver whose junior record was respectable but not exactly extraordinary. Few had predicted a long stay for him in the high-speed world of Formula 1. Little did they know that his career would span just one unforgettable Grand Prix.
Winkelhock's initial outings on the track didn't set the world on fire with raw pace, but what he and the Spyker team accomplished that day would go down in history as one of the most astonishing underdog stories in recent memory. With rain clouds looming ominously over the Nurburgring circuit, Winkelhock and his team took a daring gamble. Just before the race began, they made the bold decision to pit for wet tires on the formation lap. It was a move that raised eyebrows but would ultimately become a masterstroke.
As the heavens unleashed their fury, the rain poured down with unparalleled intensity. Winkelhock's audacious tire choice propelled him from the back of the grid to the front, building a lead of over half a minute. It was a mesmerizing surge to the top, one that had fans and pundits alike on the edge of their seats. However, fate had other plans in store. Red flags unfurled, halting the race and erasing Winkelhock's remarkable lead.
Had the rain persisted with the same ferocity, we might have witnessed the crowning of one of Formula 1's most improbable point scorers. Markus Winkelhock's brief and brilliant foray into the world of Formula 1 remains etched in memory as a testament to the unpredictable nature of motorsport and the indomitable spirit of the underdog.
Number 2. De la Rosa for Montoya, 2006, McLaren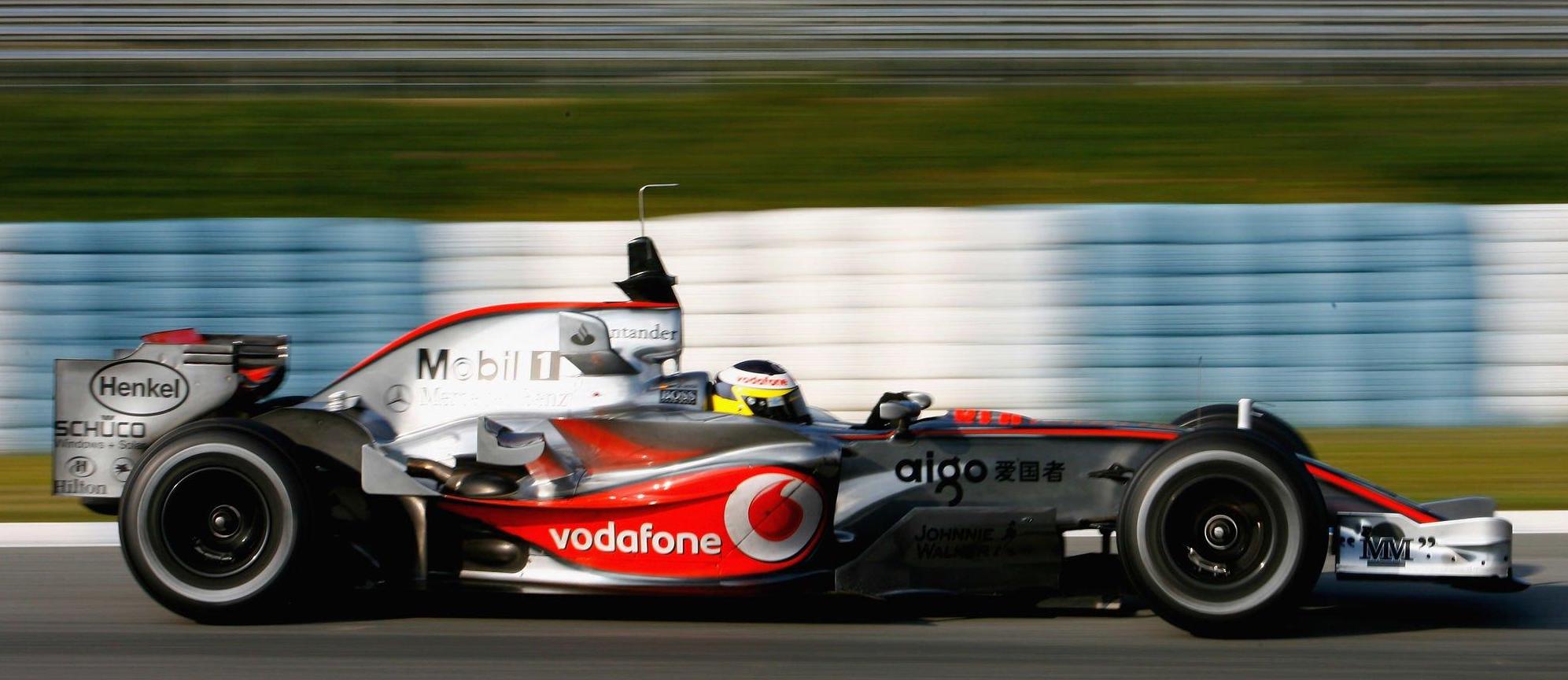 In the world of Formula 1, unexpected twists and turns often create opportunities for unsung heroes. Such was the case when Juan-Pablo Montoya's ties with the McLaren team were dramatically severed after the US Grand Prix. McLaren found themselves in a bind, and they turned to their trusted long-time test driver to step into the breach until further notice. Little did anyone know that this temporary arrangement would extend until the end of the season.
The McLaren team was navigating a challenging year, marked by struggles and frustrations. Even their hotshot teammate, Kimi Räikkönen, failed to secure a single race win. With this backdrop, there wasn't an overwhelming burden of expectation on Pedro de la Rosa to consistently challenge for podium finishes.
However, De la Rosa, with his experience in various cars and a history of stepping in when needed, proved to be a dependable choice. While he may not have matched the sheer speed of Räikkönen, he performed admirably in the challenging circumstances. The highlight of his career during this stint came at the Hungarian Grand Prix, a race characterized by tricky wet conditions. De la Rosa showcased his prowess by clinching an impressive career-best second place, leaving fans and pundits in awe of his capabilities.
Throughout his tenure, Pedro de la Rosa consistently secured points finishes, ultimately boasting a point-per-race ratio similar to that of Juan-Pablo Montoya. It was a testament to his skill and adaptability, even in the face of challenging circumstances.
In a season where McLaren faced numerous obstacles, Pedro de la Rosa emerged as a reliable and commendable figure, proving that in Formula 1, the unexpected can often lead to moments of brilliance and resilience.
Number 3. Vandoorne for Alonso, 2016, McLaren