Electrification has long been promoted as the future of automotive propulsion.  Mainstream manufacturers are increasingly embracing hybrid and battery electric vehicle (BEV) technology, supported by the expansion of national charging infrastructures.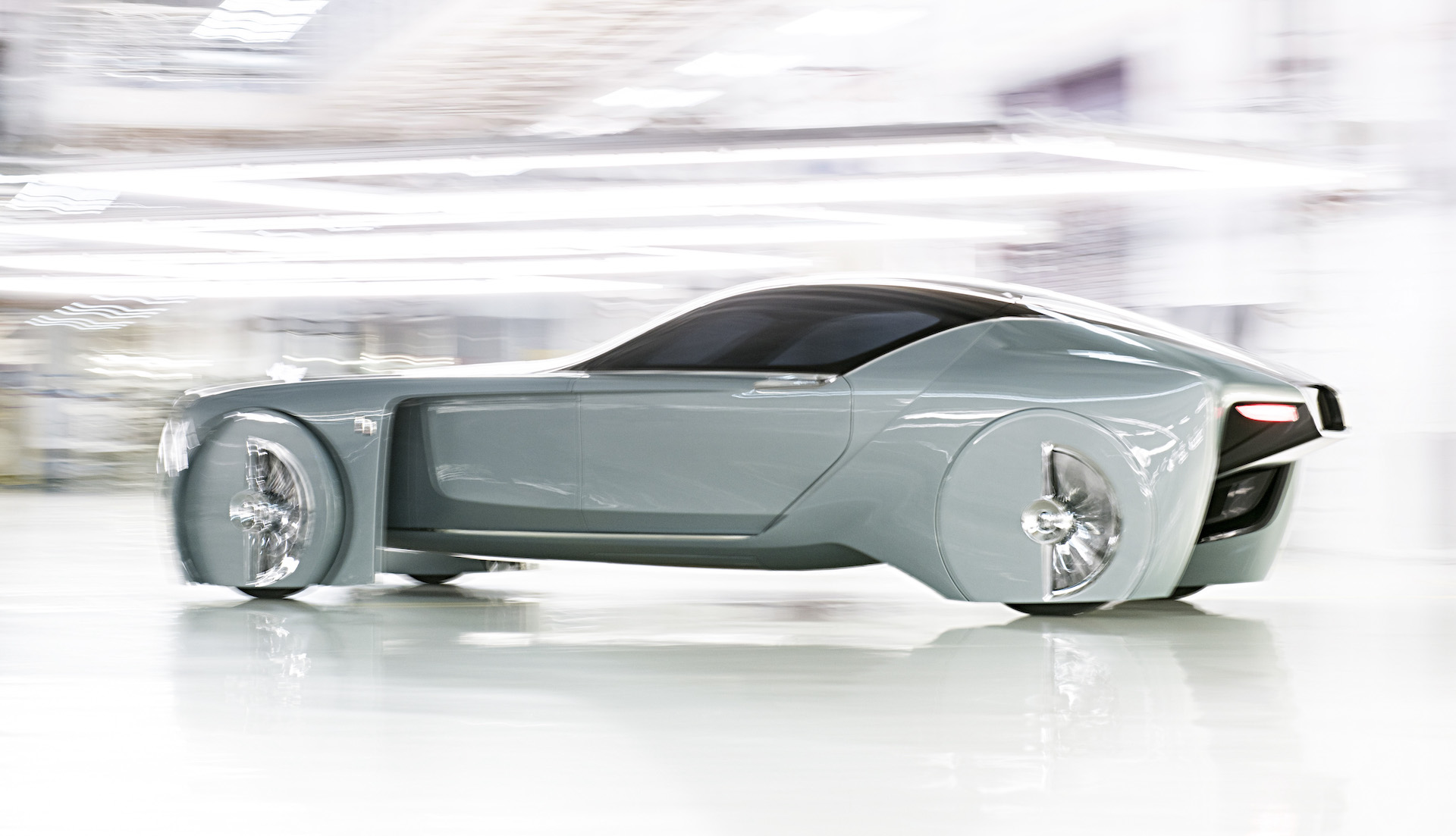 To date, Rolls-Royce has communicated its electrification strategy in three simple statements: 
The marque will introduce an all-electric car this decade (2020 – 2030).
This car will be a pure BEV, not a hybrid of any kind.
It will be launched only when the time is right, and every element meets Rolls-Royce's technical, aesthetic, and performance standards.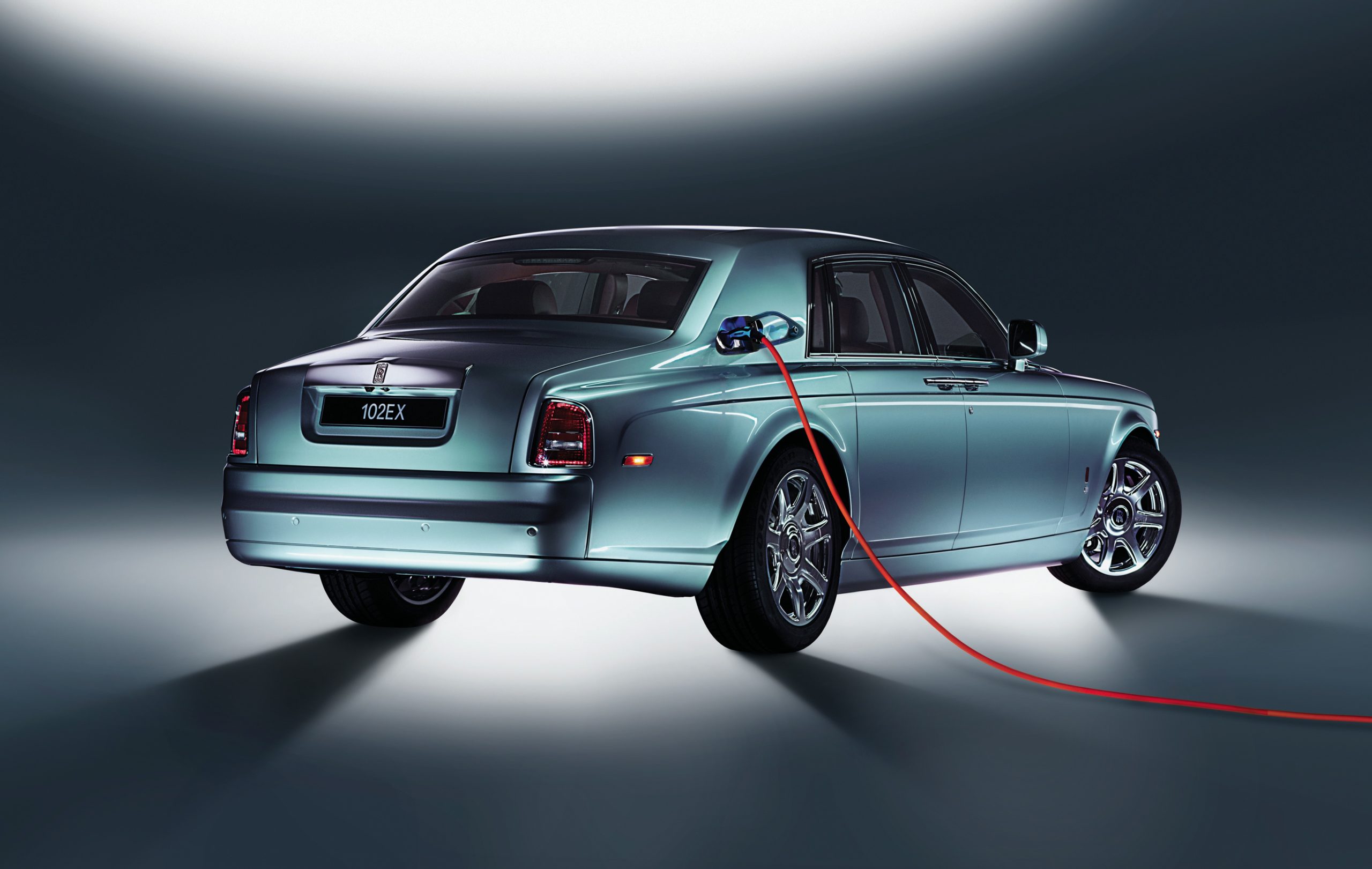 There is considerable interest and media speculation surrounding Rolls-Royce's plans.  Ahead of further official statements, we invite the media to reflect on the marque's unique heritage in electric power, which pre-dates the founding of Rolls-Royce the company itself and involves many of the principal protagonists whose names are forever associated with it.
WHY ELECTRIC POWER?
The internal combustion engine (ICE) was not the only, nor the default means of propulsion for early motor cars at the beginning of the 20th century.  Indeed, in the early 1900s engineers and manufacturers initially divided their loyalties precisely between three competing technologies: the ICE, steam power, and electricity. 
Steam power, though well understood, relatively sophisticated, and, at the time, ubiquitous in industry and other forms of transport quickly proved less practical for use in motor cars.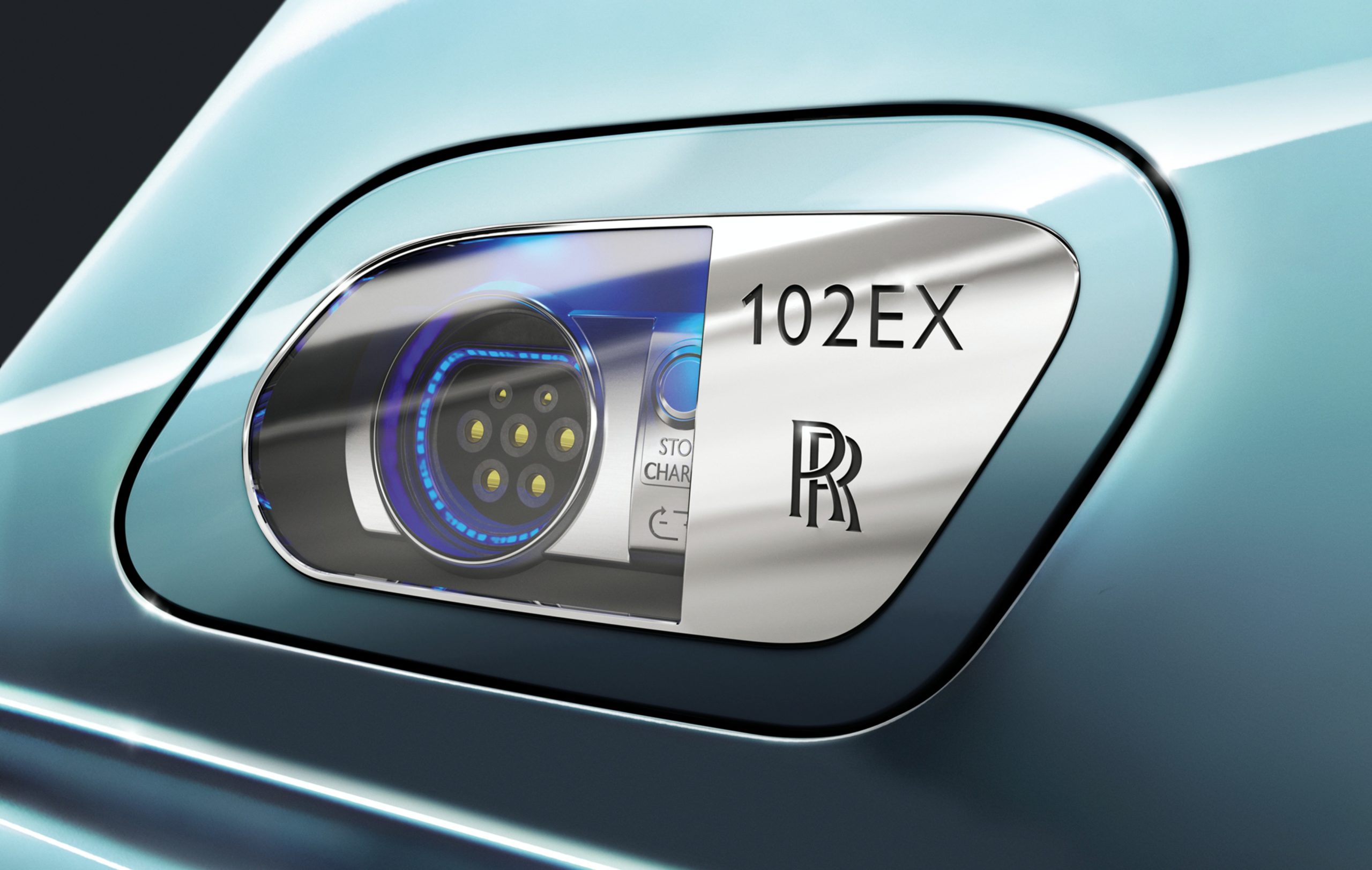 Electric power lost the battle for two main reasons: extremely limited range and the absence of charging infrastructure.  A century later, despite significant advances, these remain as barriers to widespread adoption (although increasingly less so), both in terms of technology and consumer perception.  
But the characteristics that first drew engineers to electric power – silent operation, instant torque, tremendous power, and the absence of exhaust fumes – remain highly alluring, particularly for luxury motor cars.  Indeed, some have speculated that, had he been able to solve the range and charging issues, Sir Henry Royce might have chosen electric power alone for his motor cars.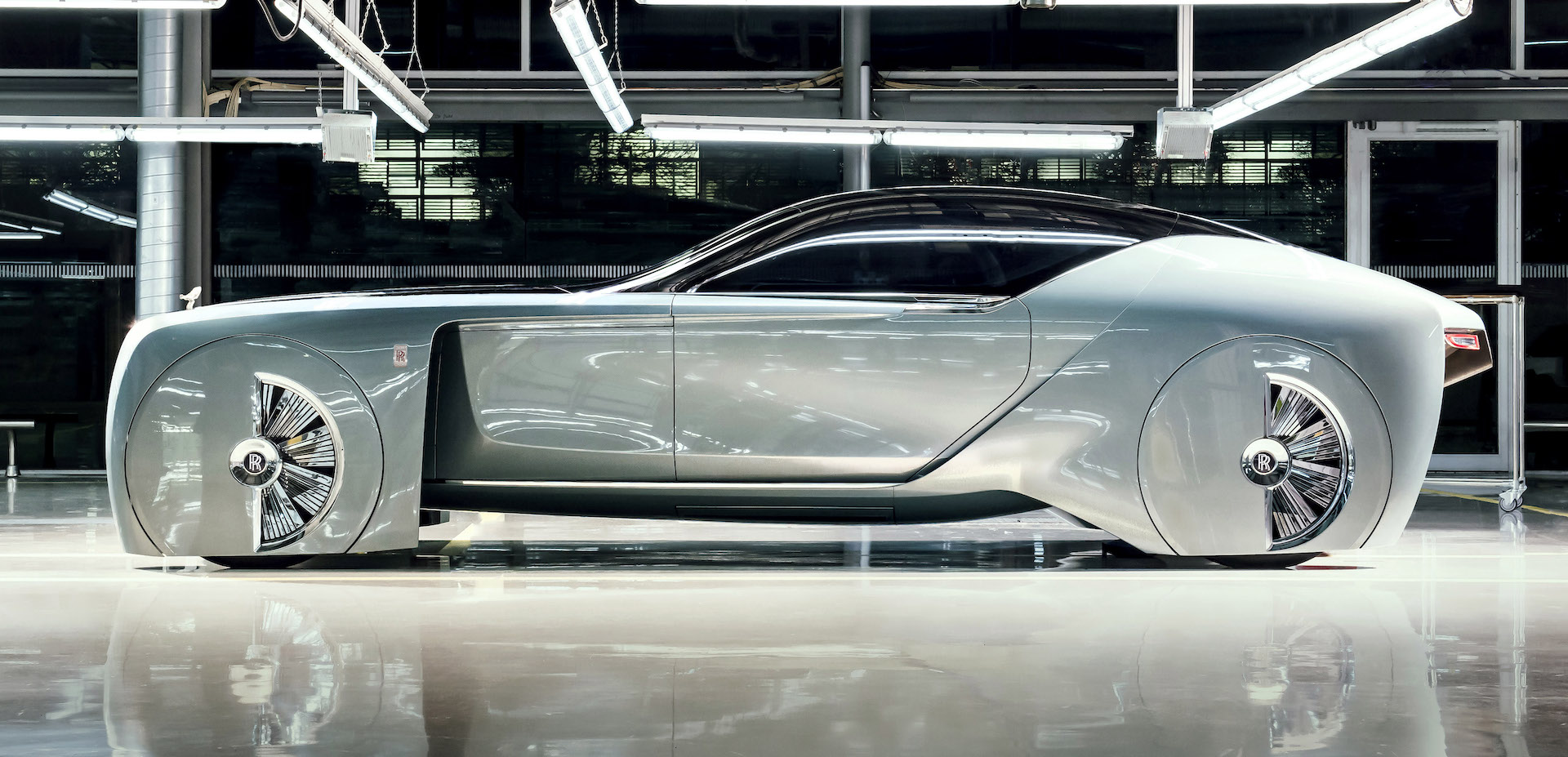 The innate and perfect suitability of electric power underpins the marque's explicit commitment to deliver an all-electric Rolls-Royce this decade.  In doing so, it can draw on a unique history and heritage; a connection with electric power that pre-dates the company itself, and featuring the main protagonists who would, between them, create the world's most famous automotive brand – beginning with Sir Henry Royce himself. 
ELECTRIFICATION IN THE GOODWOOD ERA
In the spirit of these founding figures, Rolls-Royce Motor Cars remains an electrification pioneer today.  When the first production fully electric Rolls-Royce reaches the market, it will be the culmination of research and development work that has been in progress at the Home of Rolls-Royce at Goodwood, for well over a decade. 
2011 – PHANTOM EE (102EX)
In 2011, the marque released Phantom Experimental Electric (EE), codenamed 102EX; a fully operational and road-legal battery-electric version of its pinnacle product.
Phantom EE was never intended for production, serving instead as a working test-bed for clients, VIPs, the media, and enthusiasts to experience electric propulsion and share their experiences, thoughts, and considerations directly with Rolls-Royce designers and engineers.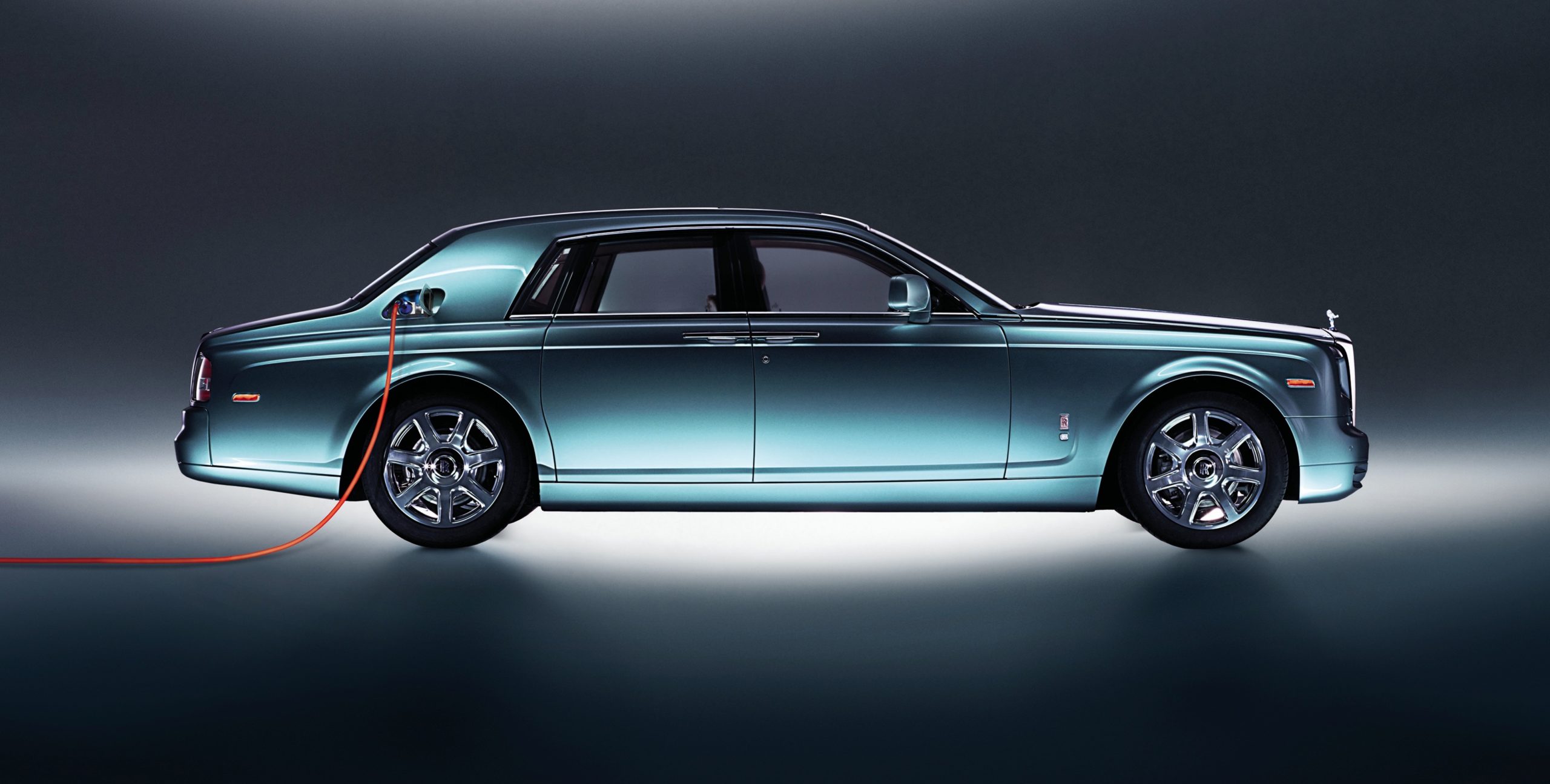 The car's 6.75-litre V12 petrol engine and gearbox were replaced with a lithium-ion battery pack and two electric motors mounted on the rear sub-frame, connected to a single-speed transmission with an integrated differential.  This system gave a maximum power output of 290kW and torque of 800Nm, compared to 338kW and maximum torque of 720Nm, delivered at 3,500rpm, for the V12 Phantom of the time.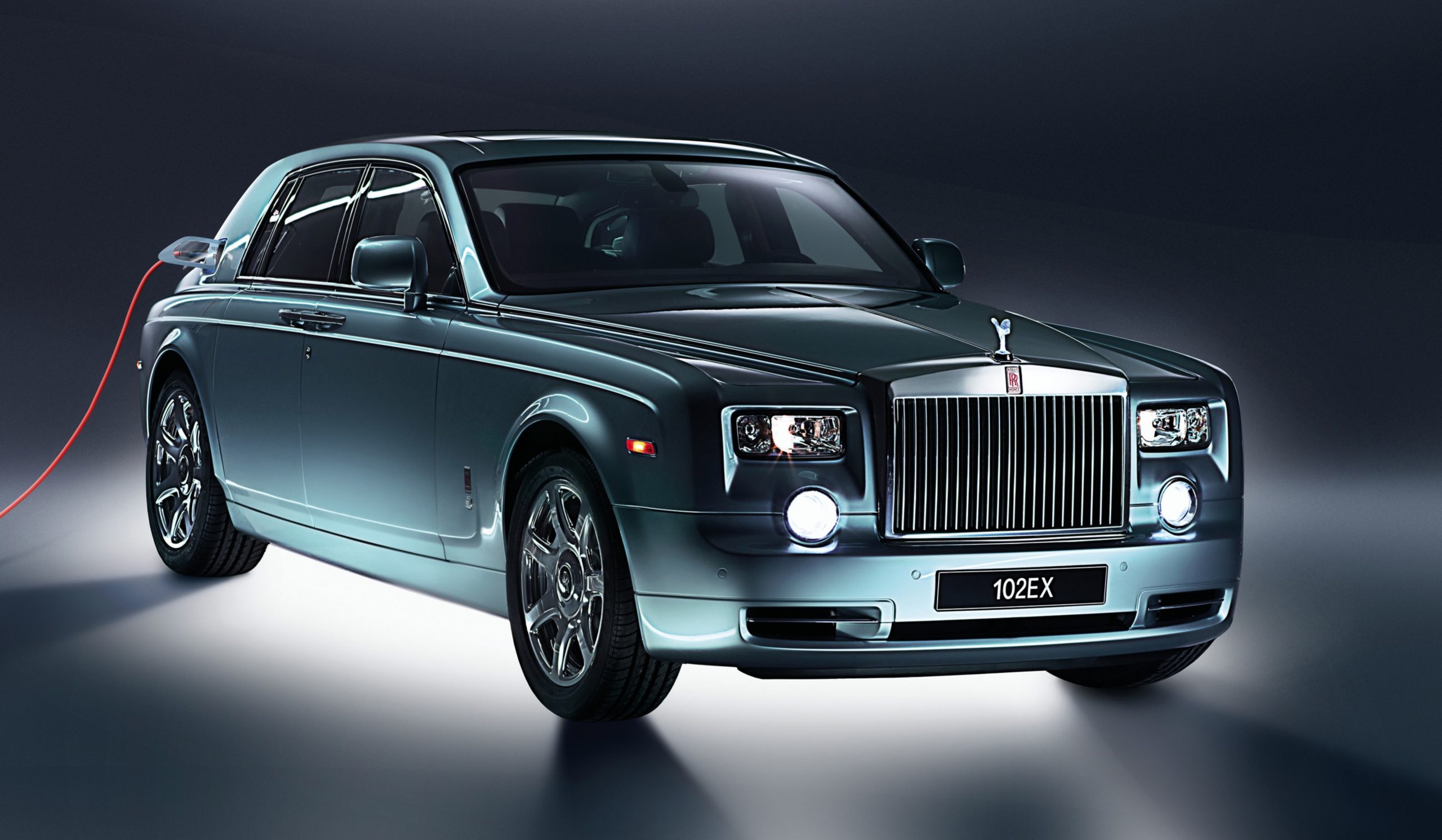 While Phantom EE drew widespread acclaim for its technical accomplishment, particularly its near-total silence and impressive torque delivery, its limited range, long charging cycles and three-year battery life remained significant hurdles that Rolls-Royce would need to address in order to satisfy the expectations of its clients.
2016 – ROLLS-ROYCE VISION NEXT 100 (103EX)
Launched in 2016, this radically innovative concept car set out to define the marque's long-term vision of luxury mobility.  It presented the motor car as offering truly individualized personal mobility, and an immersive emotional and sensory experience.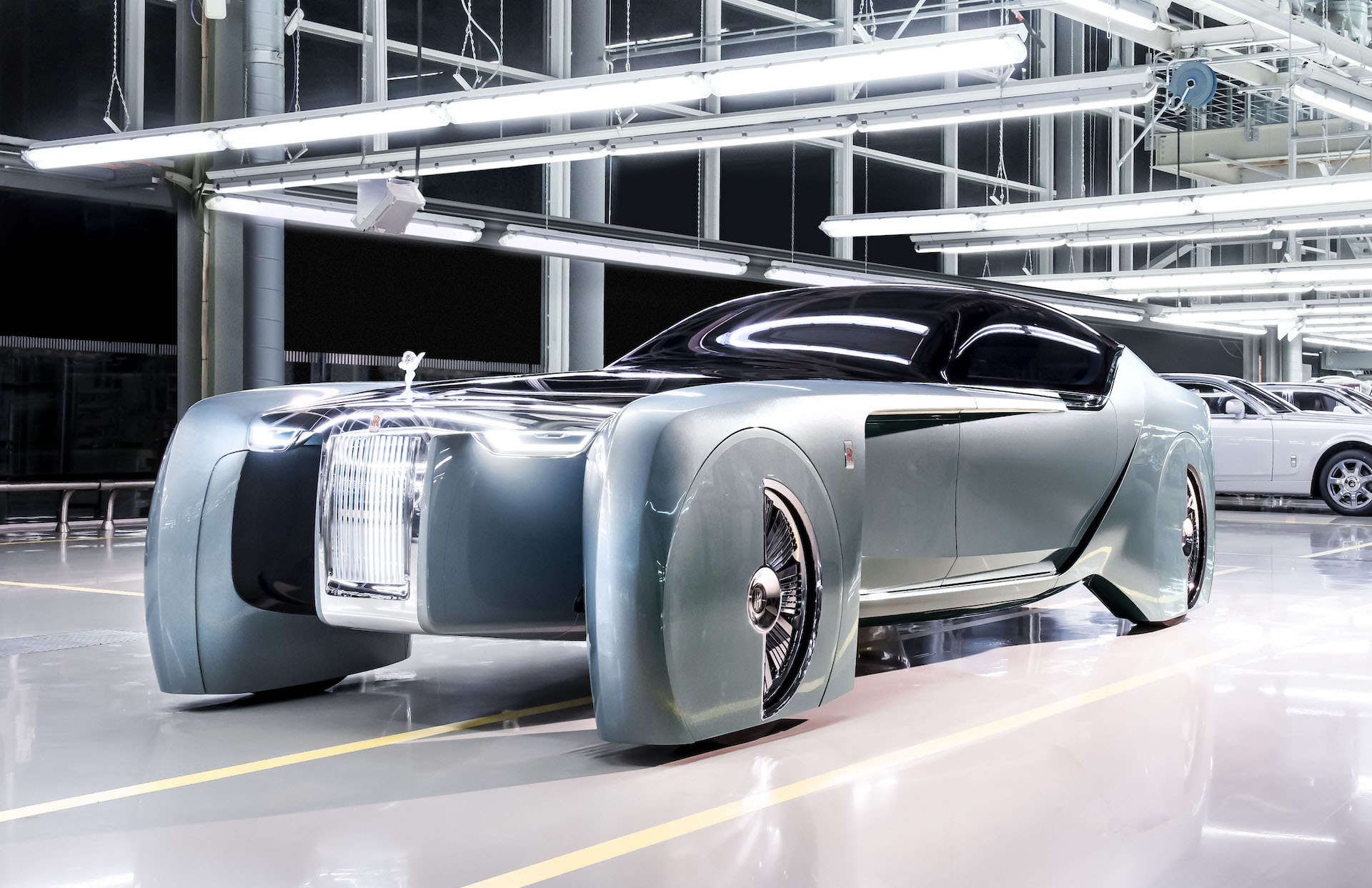 103EX was built around four key design tenets: 
Coachbuilt bodywork will allow clients to commission a car that reflects their personal vision.  A virtual assistant and chauffeur powered by artificial intelligence offer an effortless journey. The interior creates a Grand Sanctuary, crafted from rare and exclusive materials.  And with its size and scale – 5.9 meters long and 1.6 meters high – the car ensures a Grand Arrival on reaching its destination.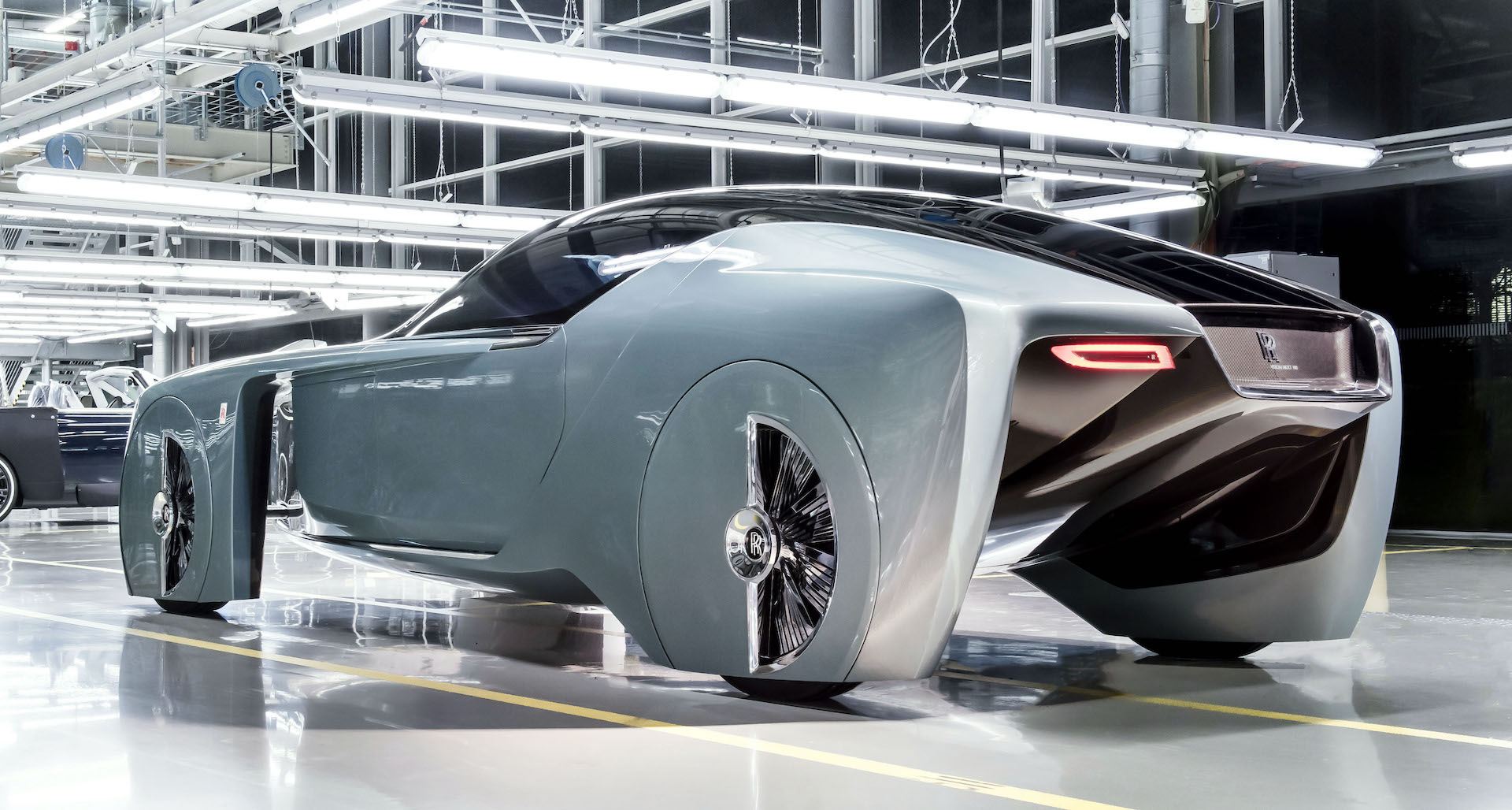 Built on an advanced lightweight platform and powered by a proprietary, all-electric drive train, the motor car is completely autonomous. 
The EX-suffix confirms that 103EX was a purely experimental car, never destined to enter production.  Following a spectacular debut in London, the car embarked on a three-year world tour, returning to the Home of Rolls-Royce at Goodwood in 2019.