We have been using a few Chromebooks in the office and on one occasion, we tried to use a gesture that we knew was a Chrome OS staple, but for some reason, the desired output was not what we got to see. On further inspection, we came to a realization that the feature we were looking for was not a part of the Chrome OS version that our Chromebook was running. This further made us boot up the other Chromebooks that we had and we realized that not all of them supported the more recent features and this further triggered a Chrome OS version check.
While Chromebooks mostly run on their own, and you can normally ignore the operating system version your device is running, you may want to keep that information on hand just in case. If you are someone who owns a Chromebook and you want to know the version of Chrome OS that you have at your disposal, this is how you can check it for yourself.
Step 1. In the lower right corner of your screen, click the clock icon.
Step 2. Choose the "Settings" option which is the gear in the upper row of the pop-up window.
Step 3. Select "About Chrome OS" from the bottom of the left-hand menu.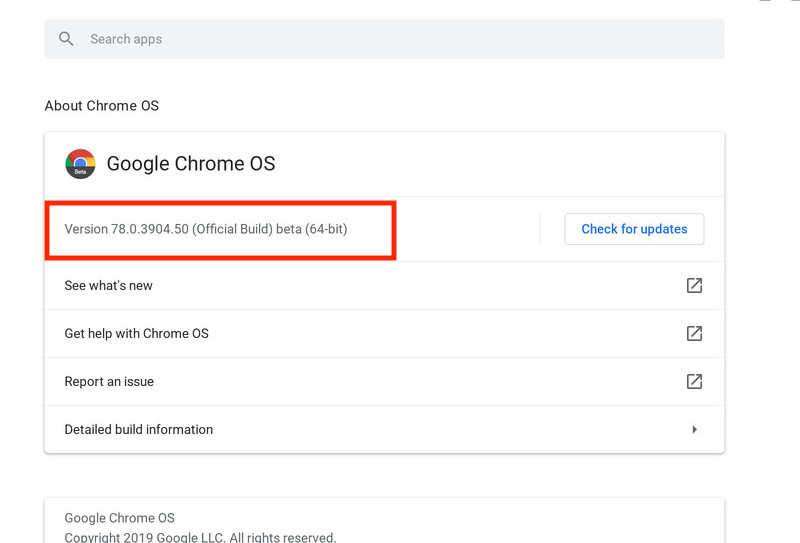 Just below the Google Chrome OS title at the top of the window will be your version number. A button to the right of that number allows you to check for new updates or install those that have recently been downloaded but not yet installed. On this page, you'll also find a number of different options (they may vary) Go to Google's support pages to see what's new in your current version of Chrome OS, and to report an issue, among other things.
Selecting Additional details will provide you with more information on Chrome OS's inner workings. Select Change channel, for example, if you want to know which channel your Chromebook is on — in other words, the operating system setting. Stable (the default, secure version of the OS), Beta (which gets new features about a month before Stable), and Developer (unstable) are the options (which lets you try out features that are still being tested).