Welcome to the world of home automation and smart living! In 2023, smart technology continues to revolutionize our homes, making daily tasks more convenient and energy-efficient. At the heart of this transformation lies the humble yet powerful smart plug—an unassuming device that can turn any ordinary electrical appliance into a connected and intelligent one. If you're looking to take your home to the next level, we have you covered with our handpicked selection of the top five smart plugs to buy in 2023. From seamless integration with popular voice assistants to energy monitoring and scheduling features, these smart plugs offer a range of functionalities to suit every need.
Number 1. TP-Link Kasa EP25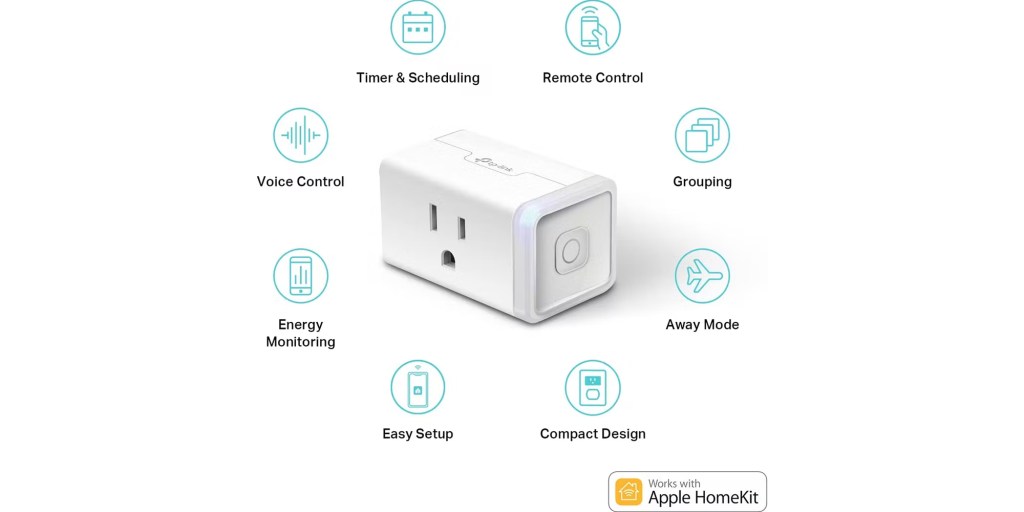 Among the selection of smart plugs, all promised to deliver on their functionalities, yet each came with its quirks that gave me pause—except for TP-Link's Kasa EP25. From the installation process to its everyday implementation, the EP25 proved to be fuss-free and reliable. Not only is it one of the more affordable options on our list, priced at just $13 each (often found in a four-pack), but it also seamlessly works with iOS and Android platforms, as well as all four major smart home ecosystems. The Kasa app, boasting a clean and intuitive design, provides all the essential features like timers, schedules, vacation mode, and smart actions, making it easy to manage your smart devices.
What sets the EP25 apart is its updated version, now offering HomeKit compatibility, enabling effortless control from both iPhone and Android devices in a blended OS home. Onboarding with the iPhone is recommended, as the Kasa iOS app streamlines the process by prompting you to add the plug using the QR code from the box, which ensures a smooth setup.
Once integrated with HomeKit, adding the plug to other smart home apps, such as Google Home and SmartThings, only requires your TP-Link log-in details, while Alexa relies on the Kasa "skill." Furthermore, as you expand your smart home with additional TP-Link devices, they will automatically appear in each app, simplifying management across platforms. If you are an Android-only user, the Kasa app will guide you through using a temporary Wi-Fi network to connect the plug online.
After setup, personalization was a breeze as I assigned a name and room to the plug, ensuring consistency across all apps to avoid confusion. Programming routines and schedules proved seamless, and the plug responded flawlessly to voice commands from Google Assistant, Alexa, and Siri.
Throughout weeks of testing, the EP25 maintained a strong and consistent connection, even after I relocated it to the basement—the farthest point from my router. My only gripe with the Kasa app is the lack of support for sharing access with another user. However, you can still share log-in details to grant access from multiple devices using one account, and Google Home remains the preferred method for convenient smart home device control sharing, regardless of users operating on iOS or Android.