Memory cards are essential accessories for photographers as they provide a convenient way to store and transfer large amounts of digital photos. As technology continues to advance, memory cards are becoming more capable of storing higher volumes of data at faster speeds. In 2023, there are many memory cards available on the market, each with unique features and specifications that cater to different photography needs. In this article, we will explore the top memory cards available for photography in 2023, discussing their features, specifications, and performance, to help you choose the best option for your camera and shooting needs.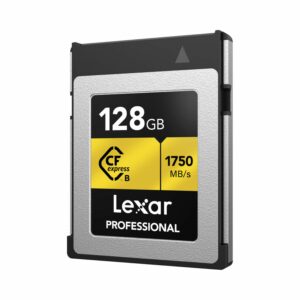 One of the top memory cards for photography in 2023 is the Lexar Professional 2000x 64GB SDXC UHS-II, which boasts the highest speed ratings available in an SD card. Designed for professional use, this card is built to withstand harsh conditions and is backwards compatible with cameras designed for UHS-I cards. At lower storage capacities, like 64GB, it is also very affordable. However, while the card could be built sturdier, it offers faster performance than comparable cards from SanDisk for less money.
With a U3, UHS-II, and V90 rating coupled with a high projected write speed, the Lexar Professional 2000x 64GB SDXC UHS-II is quick enough for a pro photo and video work. It offers enough space for stills work, and those who shoot a lot of high-quality videos may opt for higher capacity cards up to 256GB. The card is also covered by a limited lifetime warranty for added peace of mind.
Despite not having metal housing, this card is built to withstand harsh conditions, including temperatures down to -13 degrees Celsius. Therefore, for those on a budget getting into pro photography or videography, the Lexar Professional 2000x 64GB SDXC UHS-II is an excellent choice.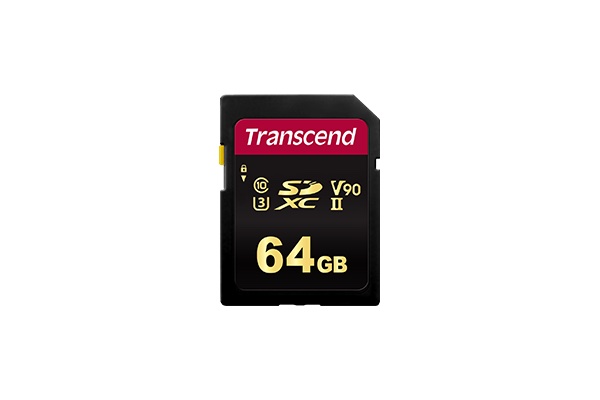 The Transcend SDXC UHS-II U3 card offers impressive performance and value for budget-conscious photographers. Priced at just under $40 for the 64GB size, this card delivers comparable performance to higher-end options from SanDisk and Lexar.
With maxed-out speed ratings and a write speed of 180 MB/s, this card is a solid choice for those in need of fast memory. The Transcend SDXC UHS-II U3 also includes a range of protective features, including static and shock protection, ensuring your data is safe and secure.
While the card may not have the most rugged form factor on the market, its speed and level of protection make it an excellent option for those starting out in photography or in need of a budget-friendly card. However, it's important to note that the 64GB capacity is the largest size available. Overall, the Transcend SDXC UHS-II U3 offers great performance and value for the price.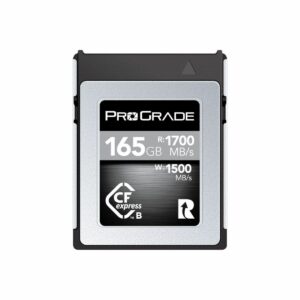 ProGrade Digital's Cobalt line of CFexpress type B cards boasts a rugged design and high performance. The metal enclosure provides extra durability, making it ideal for photographers who work in harsh conditions. Available in capacities ranging from 165GB to 650GB, the Cobalt line delivers read/write speeds that are among the best in the industry.
Peak write speed for these cards is expected to be around 830 MB/s, while sustained write speed hovers around 593 MB/s. This performance is significantly faster than even high-end SD cards, making it an excellent choice for professional photographers and videographers.
However, it's important to note that the Cobalt line comes with a high price point, and the lower-capacity type B cards might not perform as well. The 165GB version could be a great deal for its speed, especially when used in cameras like the Nikon Z6II or Sony A7IV that don't produce super large RAW files. If you're looking for a dependable CFexpress type B card or you're just getting into the format, the ProGrade Digital Cobalt line is definitely worth considering.