Are you in the market for a new tablet, but tired of the eye strain and distraction caused by traditional LCD screens? Consider an E-Ink tablet. These devices use electronic paper technology to provide a reading experience that's closer to physical paper, with no glare or flicker. Not only are E-Ink tablets easier on the eyes, they also have exceptional battery life. But with so many models on the market, it can be overwhelming to choose the right one. In this blog post, we'll highlight the top 3 E-Ink tablets to buy in 2023, based on their features, performance, and value for money. Whether you're an avid reader, a note-taker, or just looking for a device to help you stay focused and productive, one of these E-Ink tablets could be the perfect fit for you.
Number 1. Kindle Scribe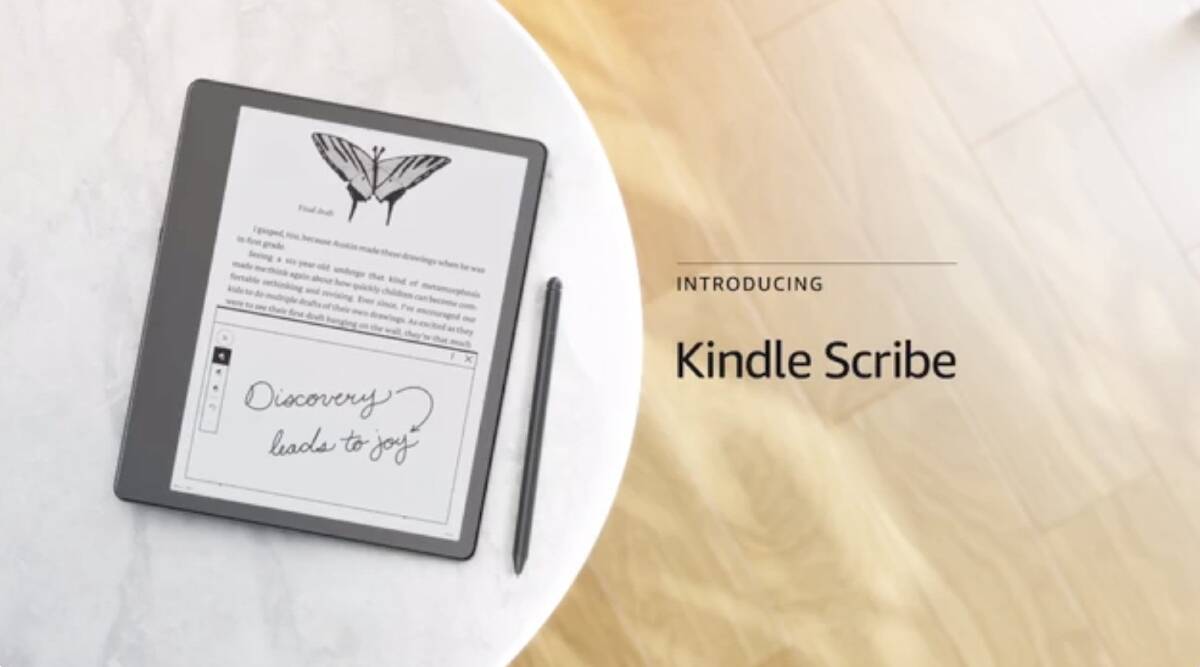 In the realm of e-ink tablets with stylus support, the Amazon Kindle Scribe and the Kobo Elipsa 2E are the two primary options. While the Elipsa has its advantages, the Scribe wins out thanks to its low-latency pen and screen combination, providing a seamless and smooth handwriting experience. In addition to its handwriting capabilities, the Scribe's 10.2-inch display with auto-adjusting front lights and access to Amazon's entire ebook store make it an exceptional e-reader.
The Scribe's latest software update allows for more brush types, including fountain pen, marker, and pencil. The device is also easy to use, with the ability to create multiple notebooks, add pages, and change templates. For students, the Scribe's larger screen size and the ability to take handwritten notes makes it a practical option for studying. However, the Scribe's note-taking feature could be improved as users cannot take notes in the margins of Kindle ebooks.
On the other hand, the Kobo Elipsa 2E allows users to write notes in the margins, underline, circle, and mark up reading material in a more natural way. The device supports both standard and "advanced" notebooks with handwriting-to-text conversion and the ability to insert diagrams and formulas. While the latency on the Elipsa is slightly more noticeable than the Scribe, it won't affect users as much when primarily marking up documents rather than taking longhand notes.
While Kobo has a large ebook marketplace, the Scribe's lower price point and the convenience of Amazon's ecosystem make it a better choice for most readers. The 16GB Kindle Scribe with the premium pen is priced at $369, while the Kobo Elipsa 2E pack with its stylus is $399. Even if users opt for the 64GB Scribe, they would only spend $20 more than the Elipsa. Overall, the Kindle Scribe's strong performance and access to Amazon's extensive ebook library make it a solid choice for most users.
Number 2. Supernote X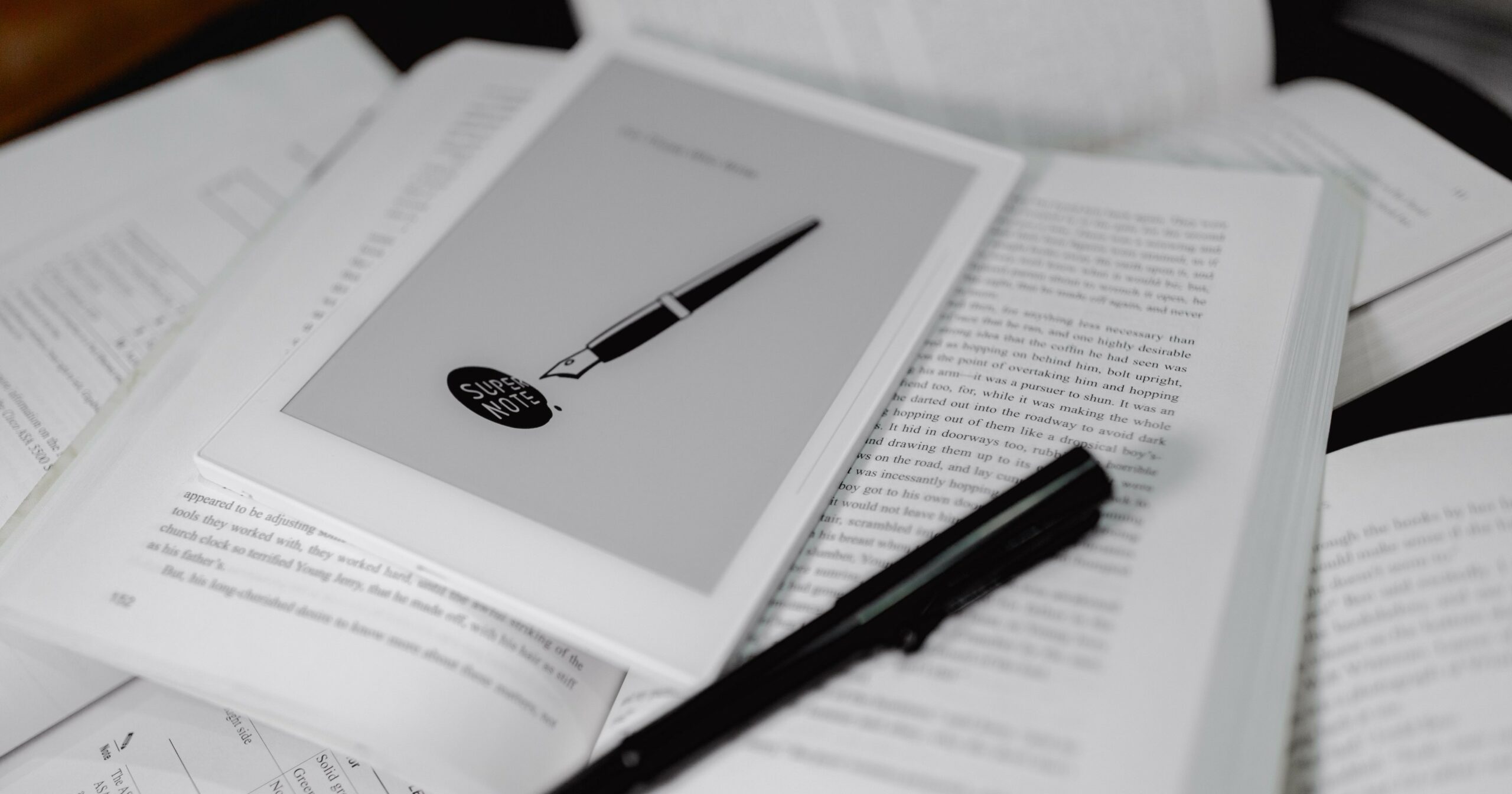 The Supernote X is a standout among E ink tablets, particularly for those interested in note-taking. Available in 10.3-inch and 7.8-inch sizes, the Supernote X features a unique "FeelWrite" screen protector that provides a gel pen-like feel when writing on it with the Heart of Metal Pen 2, rather than the scratchy feel of other E ink tablets. In fact, the Supernote X offers one of the best writing experiences out of any tablet on the market.
In addition to its superior writing experience, the Supernote X supports a wide range of file types, including PDF, ePUB, Word (.doc), PNG and JPG, allowing for great versatility in the content you can use on the device. The device includes built-in page templates, but it is also easy to download daily, weekly and monthly planner templates online, resize them, and move them onto the Supernote X using Android File Transfer. The Supernote X also has a dedicated "MyStyle" folder for saving files that can be used as templates.
While the Supernote X does have its own app store, it is limited, and the Play Store offerings are restricted to the Kindle app. The device also lacks a backlight, making it difficult to use in dark environments. However, it is possible to download the Amazon ebook app and read just like you would on a standard tablet.
The Supernote X offers many advanced features that will be appreciated by notebook enthusiasts. It allows you to translate handwritten words into typed text and has a keywords feature that allows you to bookmark important phrases for quick access later. You can also bookmark titles and add stars to pages that are important, making it easy to jump between important bits. However, the device may not be the best option for tech novices, as there is a learning curve, and the pen sidebar has more options than most people will know what to do with (and none of them have text labels).
Overall, the Supernote X is an impressive device that offers an excellent writing experience and great versatility. However, with a starting price of at least $532 for the A5-sized tablet with a folio and pen, it is also the most expensive option on the market.
Number 3. reMarkable 2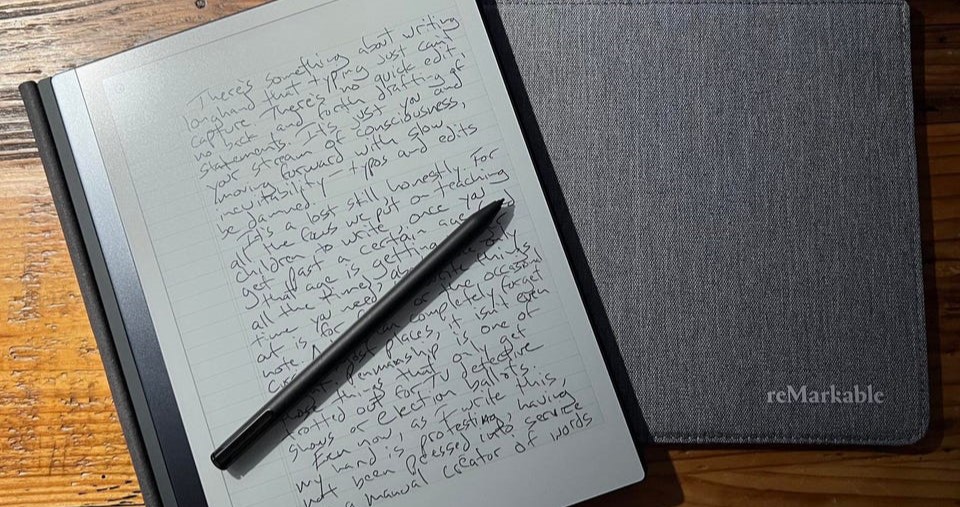 The reMarkable 2 tablet is the best E ink tablet for most people due to its great mix of features. Its build quality is excellent with a sleek and lightweight design, featuring a 10.3-inch monochrome digital paper display with beige-colored bezels. The tablet also supports tilt- and pressure-sensitive pens, such as the Marker Plus, which have no lag and feel like actual pen and paper. The reMarkable 2 supports PDFs and ePUBs, and you can add files to the device through your reMarkable account or by connecting your Google Drive, Microsoft OneDrive, or Dropbox account. The Read with reMarkable extension for Google Chrome also allows you to send articles you find online directly to your tablet.
The reMarkable Connect subscription provides the ability to edit existing notes and take new ones from anywhere using the desktop and mobile apps, as well as unlimited cloud storage and syncing. However, this service requires a $3-per-month subscription fee. The tablet is a digital notebook with a low learning curve, allowing you to create different notebooks and "quick sheets" to organize your handwritten notes, as well as folders to organize imported files.
The reMarkable 2 offers eight different brush types with which to mark up documents and take notes, along with various line thicknesses and shades. It can even translate handwritten notes into machine-readable text with surprising accuracy. However, the tablet and its accessories come at a high cost, with the tablet alone costing $299 and the Marker or Marker Plus costing $79 or $129, respectively.