Welcome, fellow car enthusiasts, to a journey through the glitz and glamour of Hollywood, where the magic of the silver screen has the power to turn four-wheeled wonders into icons. In the world of cinema, cars aren't just vehicles; they're charismatic co-stars that steal the spotlight and leave an indelible mark on our hearts and minds.
Today, we're diving into the realm of cinematic stardom to explore the top three cars that became stars themselves. These automotive legends didn't just get their 15 minutes of fame; they became cultural phenomena, sparking a frenzy of fan obsession and skyrocketing to the top of every car lover's wish list.
From sleek and sexy sports cars to rugged and roaring machines, these vehicles transcended their metal and rubber to etch their names in the annals of cinematic history. So, rev your engines and prepare for a ride down memory lane as we unveil the silver screen's most iconic automobiles. Buckle up, because this is where movies meet motorcars, and the result is nothing short of spectacular!
Number 1. Ford Mustang (1968)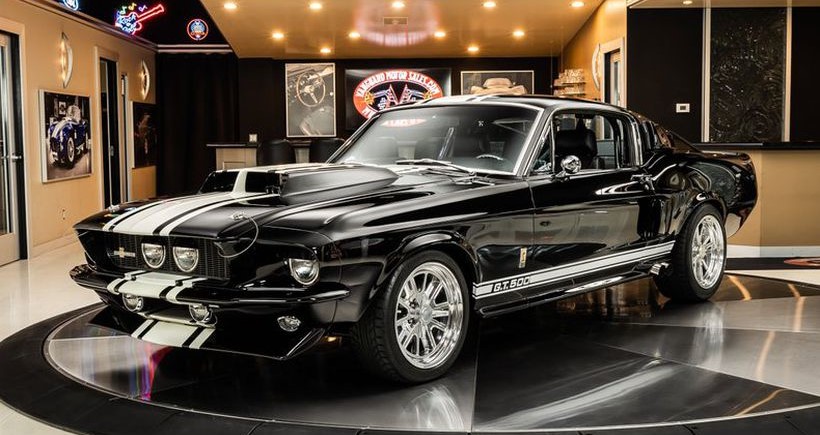 In the world of movies, there are cars, and then there's the 1968 Ford Mustang GT Fastback from "Bullitt." This isn't just a car; it's a thundering icon, a roaring legend that sent shockwaves through the hearts of car enthusiasts and movie buffs alike.
Picture it: Steve McQueen, the epitome of cool, gripping the wheel of this sleek and menacing Mustang, tearing through the hilly streets of San Francisco in one of the most epic car chases ever captured on film. A 10-minute adrenaline rush that left audiences breathless, this chase in "Bullitt" wasn't just a scene; it was a symphony of speed, suspense, and sheer power.