If you want to enjoy a variety of games via subscription, Microsoft's Xbox Game Pass Ultimate and PC Game Pass are excellent options. The subscription, which includes AAA titles like Halo Infinite and Forza Horizon 5 as well as rotations of major third-party games and indies, generally costs $14.99 per month for Xbox Game Pass Ultimate (which covers both Xbox and PC) or $9.99 per month for PC Game Pass.
If you want to give it a shot, there's introductory pricing of $1 for one month of Xbox Game Pass Ultimate. However, before you redeem it, you should be aware that you may use the trial to save a significant amount of money on Game Pass Ultimate for up to three years.
Xbox owners can acquire up to 36 months of prepaid Xbox Live Gold service from Microsoft. Additionally, activating the $1 trial will change future months of Gold service to the more expensive Xbox Game Pass Ultimate, saving you hundreds of dollars. To give you an idea of how much money you can save, three years of Xbox Live Gold costs around $180. With the $1 discount, you can purchase three years of Xbox Game Pass Ultimate for roughly $181 — whereas paying the full $14.99 per month for Game Pass Ultimate would cost you over $540.
It's important to note that this is intended to be a one-time offer. If you've already used the offer to acquire a month for $1, you've passed up your chance to switch Xbox Live Gold to Game Pass Ultimate without entirely canceling or letting Game Pass expire. (You must disable your account's auto-renewal.) If you resubscribe after that, you will be charged the full $14.99 for the first month, rather than the $1 promotional fee.
So, if you haven't used this converter yet, here's how to make the most of it.
Step 1. To participate in this free conversion, you must first purchase an Xbox Live Gold subscription (if you do not already have one). Microsoft may discontinue the selling of Xbox Live Gold at some time as it directs players to purchase Game Pass Ultimate. However, for the time being, you can still purchase digital vouchers for the program from Amazon and other shops in three-, six-, or twelve-month increments.
Step 2. The next step is to activate your Xbox Live Gold codes through Microsoft's website or directly through your Xbox One or Series X / S console. Microsoft claims that the rules of this deal are subject to change, so you should do it sooner rather than later because there's no indication that it will cease converting Xbox Live Gold to Game Pass Ultimate at some point.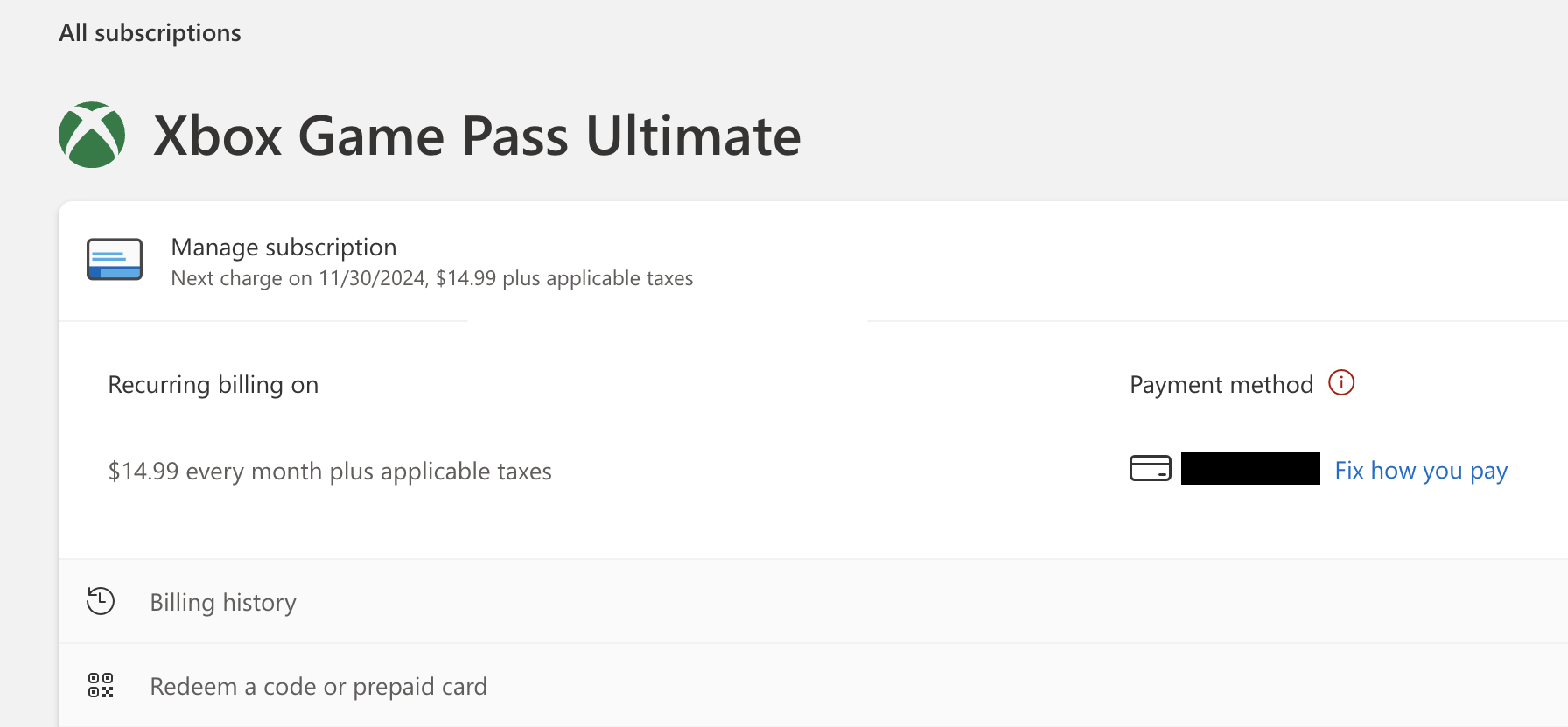 Step 3. It is now safe to take advantage of the $1 Game Pass Ultimate trial. When you redeem the deal, you'll see something like the image above when you go to Microsoft's website and click the "Services & subscriptions" page.
While PC Game Pass does not allow for this conversion, the Xbox Game Pass Ultimate package covers both Xbox and PC. If you play on both platforms, this conversion from Xbox Live Gold is an even greater value.