The New Kindle 2019 e-Reader Review.
The new refreshed Amazon Kindle is here thin and ultralight weighing just 174grams is one of the very few gadgets that feels extremely light on the hands and an ideal one to hold to when you start reading ebooks for long hours. Amazon Kindle comes in very simple packaging with the only accessory being a USB charging cable that can fit into any of your easily available USB charging adapter that's easily available with any smartphone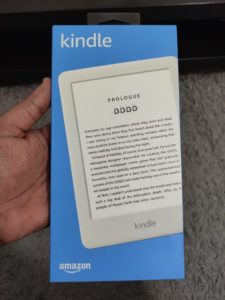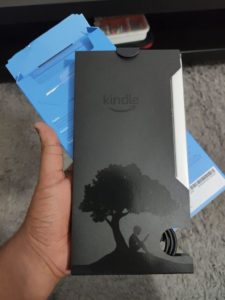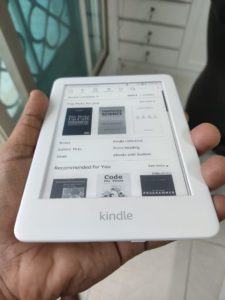 Kindle comes preinstalled with kindle books store which is one of the largest collection ebooks ( read 1 million here) and also thousand Arabic titles thanks to the support of Arabic, Hindi and other 40 languages, the menus and navigation will be in  English, Spanish, German, French, Italian, Portuguese, Dutch, Japanese, Russian and Simplified Chinese.