Yes, Chromebooks were designed to be primarily used online. Indeed, when the first Chrome OS computers were released in 2011, there were relatively few apps that could be used offline, which was a significant drawback. But that was back in the day, and this is now.
Apps like Google Docs and Sheets (the fundamental apps for Chrome OS) may currently be used both online and offline. You can also store files locally to the laptop's SSD or, in some cases, an SD memory card.
If you've just purchased your first Chromebook or are thinking about purchasing one, here are the fundamentals of saving and finding files on your Chromebook.
Number 1. Saving a file on the Chromebook
Saving a file on a Chromebook is similar to saving a file on macOS or Windows. A file can be saved in one of two ways:
Press Ctrl + S, or
Right-click on the image or file you want to save and select "Save as…"
In either case, the Files program (the equivalent of the Mac's Finder or Windows File Explorer) will appear. Choose a folder from the list on the left to save your file to, and then click the Save button in the bottom-right corner. (If you want to alter the file name, do so in the field to the left of the Save button.) You can also use this page to save and retrieve files from Google Drive.
The Downloads folder is preloaded in the Files app, but you can quickly create your own folders by hitting the New Folder icon in the bottom-left corner.
Number 2. Finding a File on Chromebook
If there is a file that you want to retrieve on your Chromebook, this is what you have to do.
Step 1. In the bottom-left corner of the screen, click the Launcher button.
Step 2. From the bottom of the screen, an apps window will appear. If you've recently used the Files app, it will be featured directly below the search field, along with other recently used apps. Simply click on it.
Step 3. Otherwise, click the "up" arrow just above the search field to see all of your Chromebook's apps, then select the Files app.
Step 4. To make it easier to find certain files, the Files app automatically organizes them into Recent, Audio, Images, and Videos folders.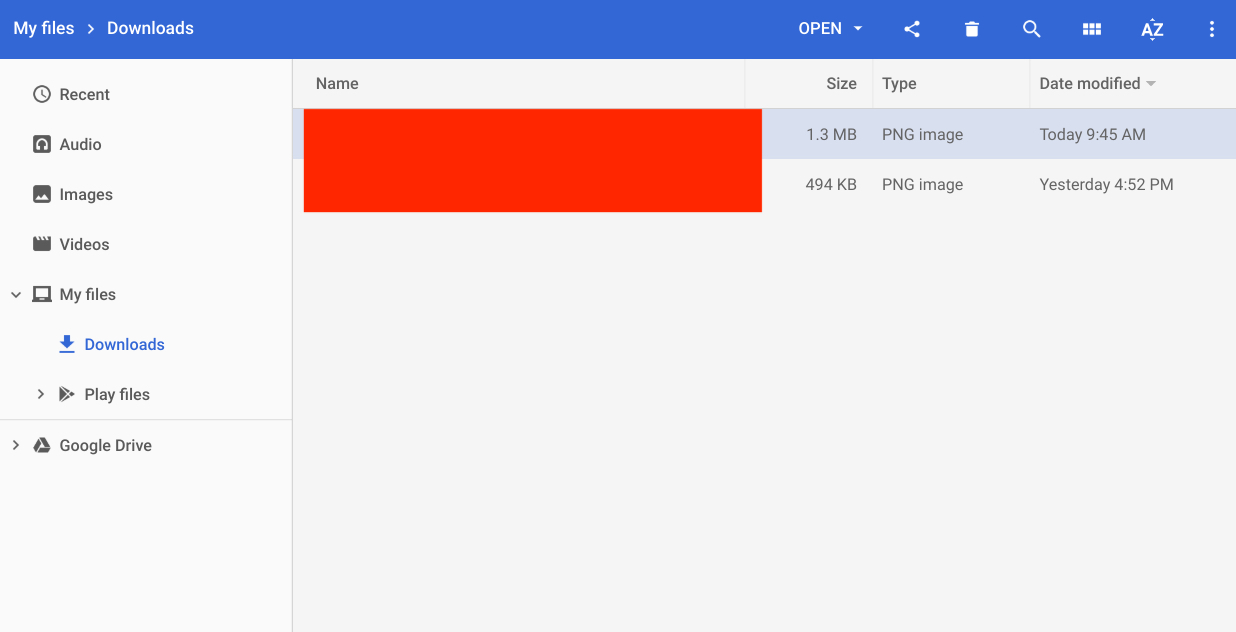 Keep in mind that, while you can save a considerable quantity of files, most Chromebooks have limited storage. Most offer 64GB to 256GB of storage, while there are some lower-cost machines with 32GB and some luxury systems with 512GB. You won't have as much storage space as you would on a conventional Mac or Windows system, but since most Chromebook users save their material in the cloud rather than on their local devices, this shouldn't be a problem.