The British Army's Facebook and Twitter accounts were both hacked and used to promote cryptocurrency frauds, according to the UK Ministry of Defence on Sunday. It's unknown when the two accounts were hacked, but they both appear to be back to normal again.
The Ministry of Defence Press Office wrote on Twitter, "We are aware of a breach of the Army's Twitter and YouTube accounts, and an inquiry is underway." "The Army takes information security very seriously and is working to resolve the situation."
Hackers took seized the British Army's Twitter account, changing the organization's profile picture, bio, and cover photo to appear to be affiliated with The Possessed NFT collection. The account retweeted several NFT giveaway messages, and its pinned tweet directed users to a bogus NFT minting website.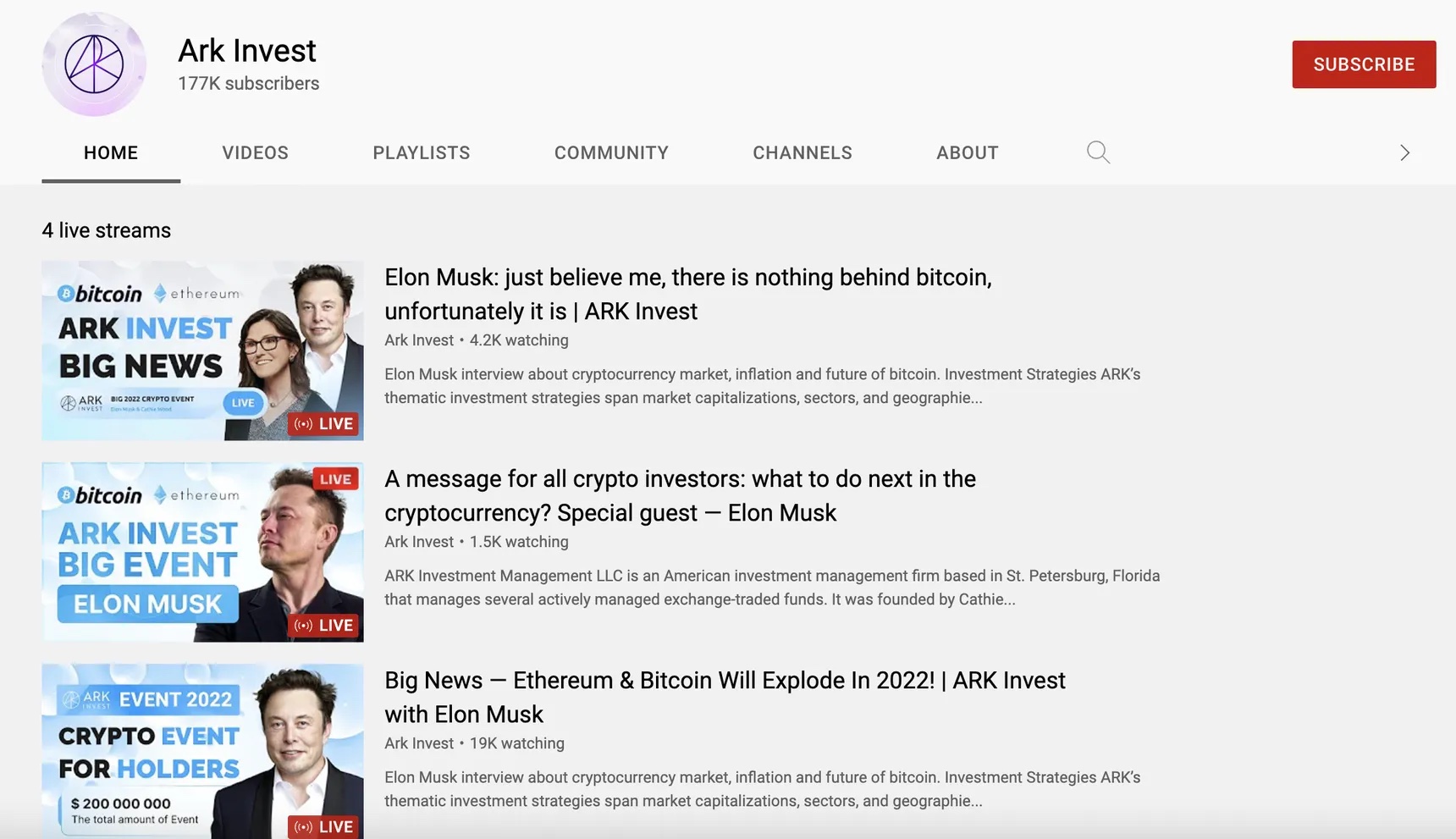 Bad actors also took over the British Army's YouTube channel, removing all of its videos and changing its name and profile image to look like the legitimate investment firm Ark Invest. The British Army's videos were replaced by hackers with a series of previous livestreams starring former Twitter CEO Jack Dorsey and Tesla CEO Elon Musk. These livestreams were initially broadcast as part of Ark Invest's The B Word conference in June, but hackers inserted an overlay encouraging users to join in a cryptocurrency scam. The channel broadcast four livestreams at the same time, some attracting thousands of people.
The scammers who took over the British Army's accounts utilized some of the same strategies as in the past. In March, hackers took over MKLeo's Twitter account, one of the world's top Super Smash Bros. Ultimate players, and used it to sell phony NFTs that appeared to be affiliated with The Possessed. Only two months later, scammers stole $1.3 million using the identical Ark Invest livestreams that were repurposed for this hack.