If you're an adventurous individual looking to capture and share your exhilarating experiences, or a content creator seeking to add an extra dynamic to your videos, then this guide is for you. We understand the importance of finding the right action camera that suits your needs, whether it's for capturing extreme sports, travel adventures, or simply documenting your everyday life in a unique and engaging way. Join us as we explore the best action cameras available on the market, highlighting their features, performance, and how they can elevate your vlogging and social media game to new heights. Get ready to capture stunning moments and make a lasting impact with the best action cameras for vlogging and social media.
Number 1. Insta360 GO 2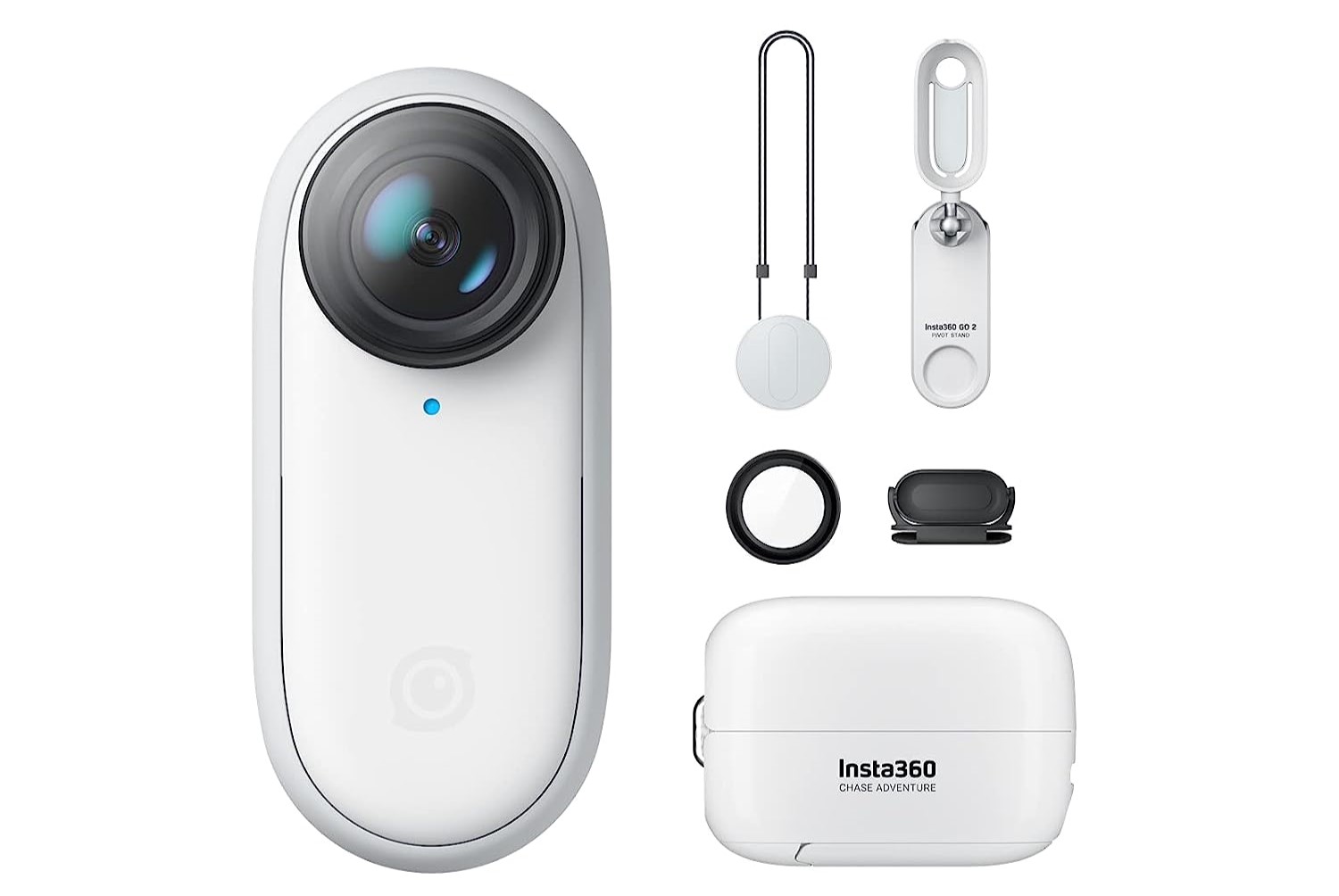 The Insta360 GO 2 is the world's smallest action camera that is set to revolutionize your vlogging and content creation experience. Measuring at an astonishingly compact 2.2 x 2.2 x 4.6 cm and weighing a mere 27 grams, this camera is approximately 6 times lighter than traditional action cams, yet it packs the same-sized image sensor and delivers exceptional performance. You have to see it to believe it.
Designed to accompany you on all your adventures, the GO 2 is waterproof up to 4 meters and shockproof from up to 3 meters, ensuring durability and reliability in even the most challenging environments. With the built-in FlowState stabilization, your footage remains incredibly smooth and steady, guaranteeing professional-quality videos even when you're on the move.
Capture your moments in stunning detail with the GO 2's ability to record 1080p video at up to 30fps or 1440p video at up to 25fps. It also boasts a 12MP camera for capturing high-resolution photos. Plus, with its integrated microphone and speaker, you can easily record audio to accompany your videos, enhancing the overall experience for your viewers.
The GO 2 comes complete with a charging case that serves a dual purpose as a remote control and tripod. The case not only charges the camera in just 30 minutes but also allows you to control various camera settings and conveniently start or stop recording, giving you full control over your creative process.
Compatible with both Android and iOS devices, the Insta360 app provides seamless integration with the GO 2. Take charge of your camera, edit your footage with ease, and effortlessly share your videos across multiple platforms.
Whether you're documenting your everyday adventures or seeking to unleash your creativity with shareable videos, the Insta360 GO 2 is the ultimate choice for those who desire a small, lightweight, and versatile action camera. Elevate your content creation game and capture life's extraordinary moments with this remarkable device.
Number 2. DJI Action 2