Chromebooks have established themselves as reliable companions for both work and play. With their sleek designs, seamless integration with Google's ecosystem, and impressive performance, Chromebooks have become a go-to choice for many users.
In this blog post, we will explore the top five Chromebooks that have made a significant impact in 2023. As a professional tech blogger, it's my pleasure to guide you through the features, pros, and cons of these cutting-edge devices. Whether you're a student looking for a portable companion for your studies, a professional seeking a reliable productivity tool, or simply a tech enthusiast eager to stay up-to-date with the latest advancements, this article will help you make an informed decision.
So, without further ado, let's get started –
Number 1. HP 14c-cc0010TU Chromebook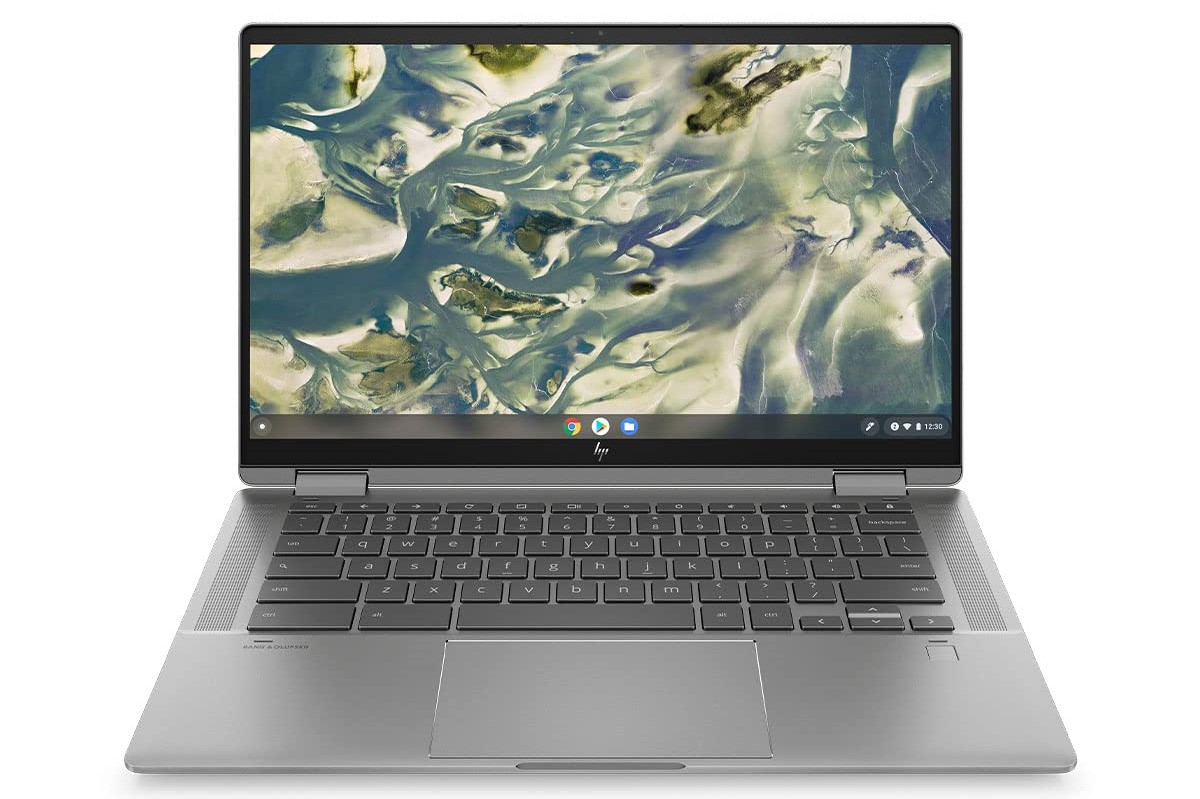 The HP 14c-cc0010TU Chromebook offers a slim and lightweight design, making it highly portable for on-the-go use. With a thickness of 17.9mm and weighing just 1.49kg, it's convenient to carry around. It comes with a one-year warranty, providing peace of mind for potential buyers.
The 14-inch display may be considered small by some users, but it features a resolution of 1920×1080 pixels, resulting in decent image quality. The pixel density, measured at around 157 PPI, is average, ensuring reasonably sharp visuals.
In terms of performance, the Chromebook is equipped with an 11th Gen Intel Core i5 1135G7 processor. This quad-core processor runs at a base speed of 2.4 GHz, with a turbo speed of up to 4.2 GHz. It also features Intel Iris Xe Graphics, which provide satisfactory graphical capabilities for most everyday tasks. The system is supported by 8GB DDR4 RAM, enabling smooth multitasking.
For storage, the Chromebook offers a 256GB SSD, which allows for quick data access and overall snappy performance. This capacity should be sufficient for storing essential files and applications.
In terms of connectivity, the device provides HDMI and multi-card reader options, allowing for easy connection to external displays and quick data transfer from memory cards. It supports WiFi and Bluetooth v5.0 for wireless connectivity. Additionally, it features one USB 2.0 port and two USB Type-C ports, offering versatility for connecting various peripherals. The inclusion of a fingerprint sensor, backlit keyboard, and inbuilt microphone adds convenience and enhances user experience.
The battery life is rated at 58Wh and features a 3-cell configuration, providing decent endurance for a full day's work or entertainment without needing frequent charging.
Overall, the HP 14c-cc0010TU Chromebook is a solid option for users who prioritize portability and decent performance. Its slim and lightweight design, along with its one-year warranty, make it an appealing choice for users on the move. While the display size is on the smaller side, it offers satisfactory resolution and pixel density. The 11th Gen Intel Core i5 processor, coupled with 8GB RAM and a 256GB SSD, delivers reliable performance for everyday tasks. The range of connectivity options, including USB Type-C and a fingerprint sensor, adds convenience and versatility. With a respectable battery life, this Chromebook is a reliable companion for work or entertainment on the go.
Number 2. Lenovo Thinkpad E14 20TAS0XF00 Laptop