Consider how you'll utilize your picture printer while purchasing one. A specialized photo printer is preferable for a professional photographer, but an all-in-one machine that can print documents and scan papers is preferable for someone who just wants better home picture prints.
Of course, regardless of the printer you choose, the picture quality will be a major consideration. To create their photos, good photo printers will utilize a variety of inks, either bottled or in cartridges. To achieve excellent quality reproduction, the top ones employ 10 to 12 distinct inks—even the inexpensive picture printer on our list needs five inks.
You should avoid standard home printers that have one black and white and one color cartridge since they won't be able to capture the detail you'd want in a decent photographic print.
Another crucial consideration is the physical footprint of your printer. If you have limited room or just dislike large pieces of technology, you should seek a smaller and lighter solution. Several printers on this list are small enough to fit on a regular work desk, making them simple to locate.
The initial cost of the equipment, as well as the long-term cost of replacing paper and ink, will influence how much you spend throughout the life of your photo printer. If you're going to be printing a lot of high-quality prints, you should consider ink prices more often and choose a printer with refillable ink bottles rather than cartridges. Consider a more costly model with anti-clog features that is less likely to need components maintenance or replacement.
If you need to print anything for a customer, the print speed may be an issue. Some of the professional-grade solutions available can produce a great-looking print in no time, which is beneficial if you need a rapid turnaround.
Many picture printers will also have extra capabilities like Wi-Fi connection and card readers, making it incredibly simple to upload your images for printing. Touchscreens are also popular, and all-in-one printers have the additional advantage of scanning obsolete film negatives for digital sharing.
Just be sure to read the specifications of the printer you're considering to see whether any of the bells and whistles will be helpful to you, or if a less costly alternative makes more sense.
With that in mind, let's take a look at some of the finest photo printers available today.
.
Number 1. Epson SureColor P900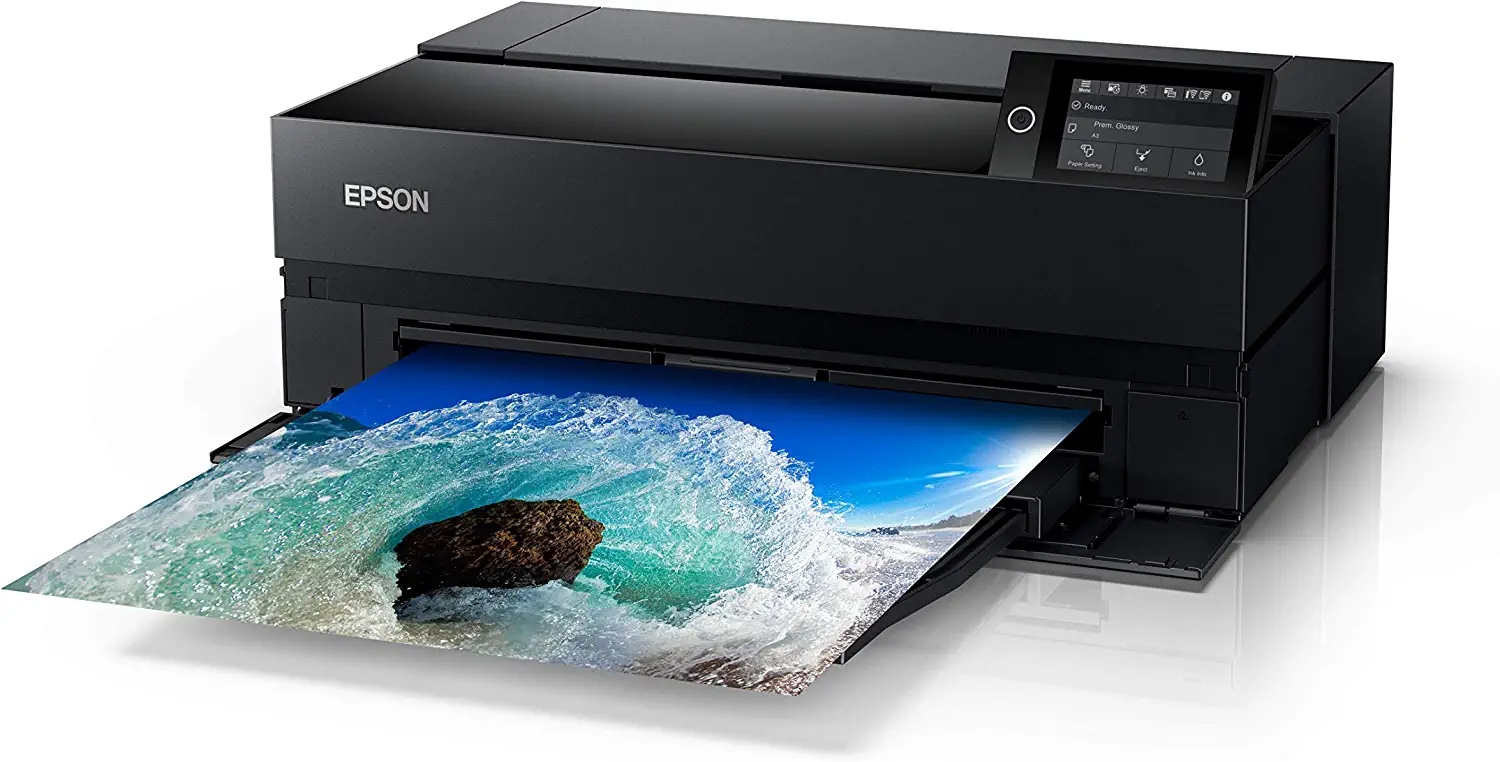 The Epson SureColor P900 is a professional printer that uses 10 different inks to generate high-quality photographs up to 13 inches wide. Not only can it produce these gorgeous photos at home, but it also produces them quickly—a fine art print may be produced in under three minutes.
The SureColor 900 can also print banners and has a tiny footprint in comparison to its capabilities. A convenient LCD screen also allows you to fine-tune the parameters before printing.
This printer, unlike some other higher-end printers, utilizes high-capacity ink cartridges rather than bottled inks, so keep that in mind when calculating the cost of replacing ink. Though pricey, the Epson is quite efficient with its ink consumption, so you should be OK for a while between refills if you don't print a lot.
Overall, this printer is a wonderful choice for professional photographers that capture events such as weddings, family sessions, or fine art portraits and do not always want to outsource photo printing services to a professional lab.
.
Number 2. Canon TS6420a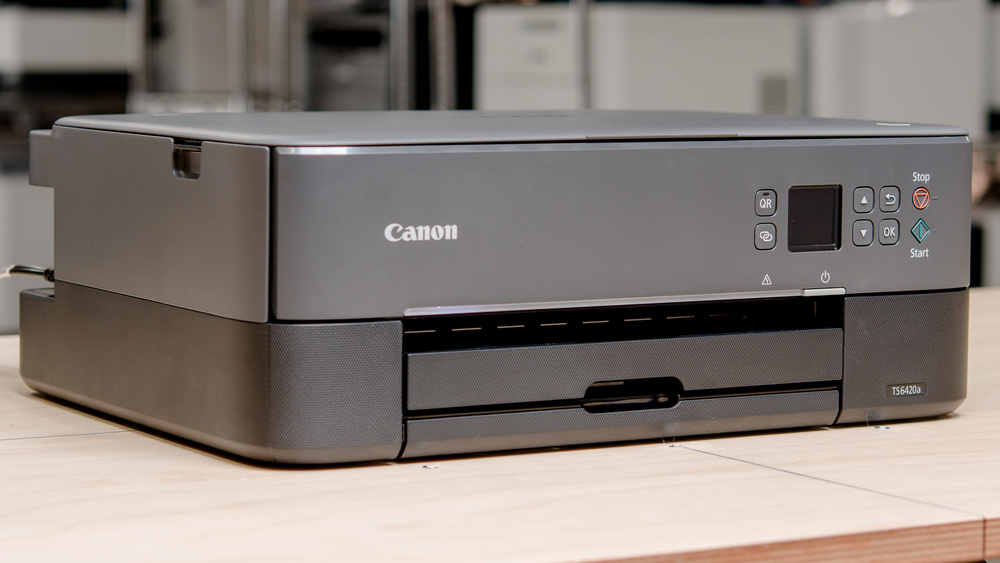 Canon's TS6420a is a low-cost daily printer that offers excellent output. This printer is ideal for someone who does not want to spend a lot of money but yet wants great photos of their trip or family to frame. Even photographers who are just getting started with printing will find the TS6420a to be a fantastic starting point.
This printer is all-in-one with a built-in scanner since it is intended for daily usage. You may scan old film prints to share online, or just use them in your home office to print papers and photos.
It only utilizes five inks as opposed to the professional-grade ten or twelve, but that's still better than your average two-cartridge office machine. You won't be able to generate really high-quality fine art prints with it—you'll need a specialized professional printer for that—but it's a good value.
.
Number 3. Kodak Step instant photo printer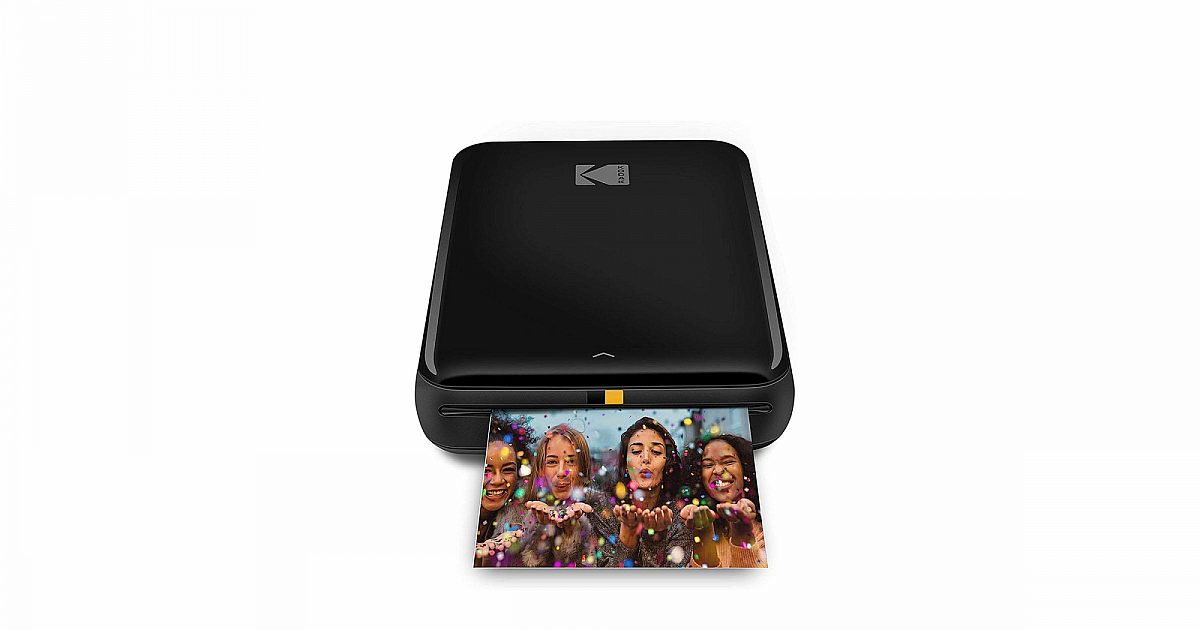 The Kodak Step Instant Photo Printer is a low-cost, portable compact photo printer from a well-known brand in the photographic industry. It's a terrific method to generate picture mementos with friends or quick-vintage style prints for a creative project. At a little under $70, it is less expensive than other portable pocket printers, making the Kodak printer an excellent buy.
The Step employs Zink (zero ink) paper, which eliminates the need for replacing ink cartridges in favor of Zink sheets, which are quite affordable. The prints produced by this little machine are smudge-proof and feature a peel-and-stick back, allowing them to be hung on a wall or picture board.
You can also use the Android or iPhone app that comes with this printer to apply filters and borders to your photos for a little more flare. It operates over Bluetooth and is quite simple to use, making it an excellent first portable photo printer for novices.
Of course, given the size, this would not be a professional's primary photo printer—the Step is designed to create little fun novelty photographs.