The best password organizers are simply a means to securely store all of your logins and passwords. All you have to remember is one master password, and your password manager will autofill the rest for you, along with other security features you probably didn't consider. In other words, a password manager is similar to a safe list of passwords in your phone's notes (or, if you're old-school, a notebook), except that losing your phone or notebook doesn't mean your whole existence is going to be stolen.
Password managers might be applications on your phone, browser plugins, or desktop software that you install. Some will also assist you in creating, rather than just storing, incredibly secure passwords that a hacker would be unable to guess, so you don't have to continually come up with variants based on your dogs' or children's names.
The finest password managers will also enable you to safeguard your devices, such as your Kindle or Apple Watch, as well as your images and other sensitive documents that you don't want to have readily available on your computer or smartphone. Consider it a kind of personal encryption to increase the security of your digital life.
Let's talk about the 3 BEST password managers in the market –
Number 1. Dashlane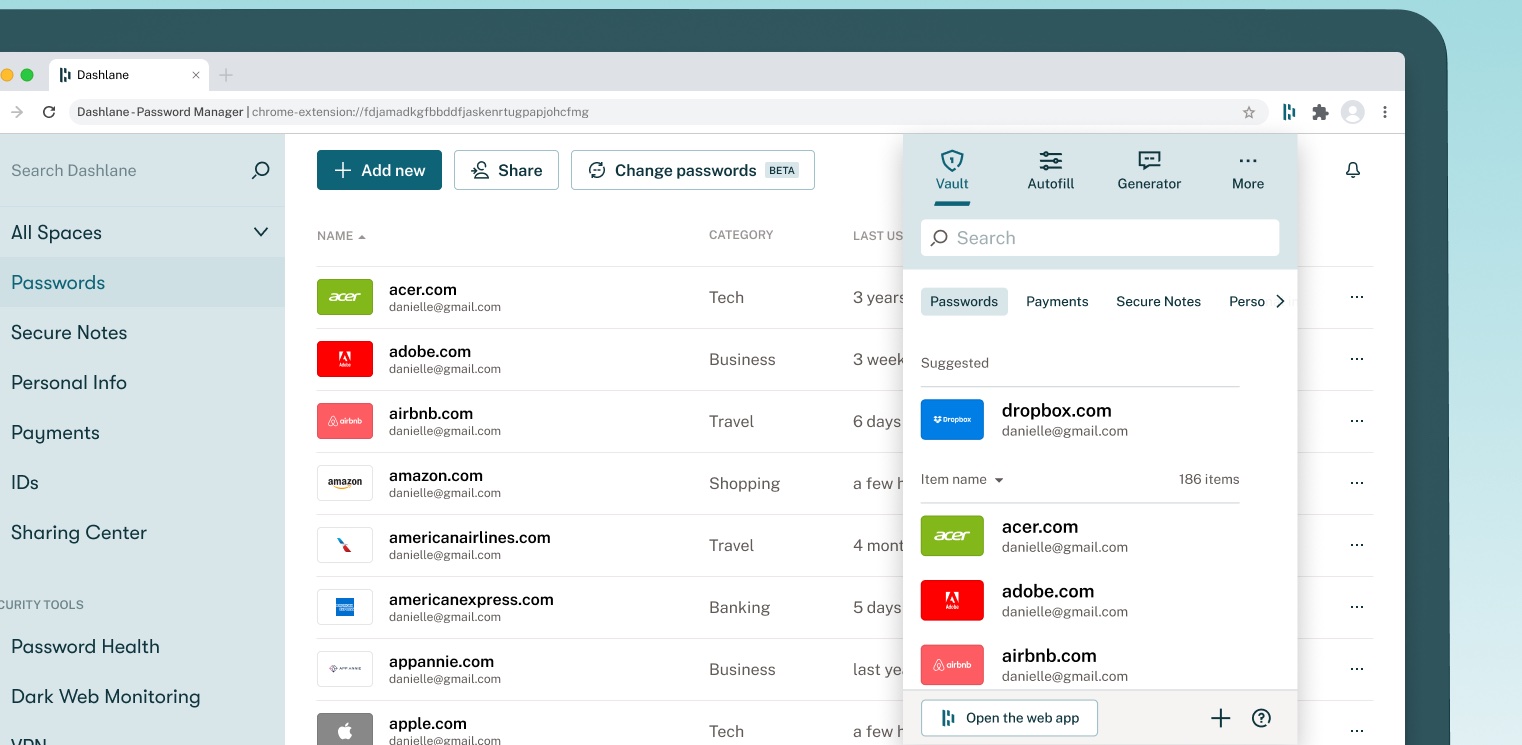 The Dashlane app provides three distinct individual plans, including a free one if you just intend to use it on one device, a premium one, and a family one, with one of the slickest appearing and most user-friendly interfaces (with 11 language choices) (which combines six premium accounts into one plan). It also includes a free 30-day Premium trial and a 20% discount if you pay for your annual membership in advance.
Because it allows you to import passwords from any site, sync across unlimited devices, and save unlimited passwords, the Dashlane Premium plan makes managing passwords on many devices a breeze. It also enables you to import passwords from other password managers if you're moving from another password manager. After importing passwords from all of your sites, you may categorize them (such as banking and shopping, social media, and so on), and Dashlane will notify you if any of your passwords are too weak. It will also help you develop safe passwords so you don't have to continue making up new ones on your own, and it will enable you to exchange passwords with other people as many times as you need to.
Dashlane Premium additionally includes form and payment autofill, dark web monitoring and notifications, VPN for WiFi security, two-factor authentication, U2F authentication, secure notes, and 1 GB of encrypted file storage.
Number 2. Sticky Password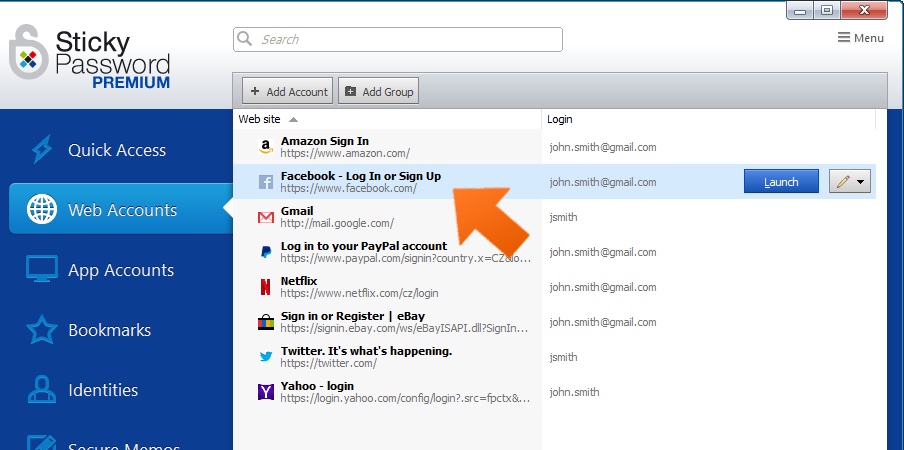 Sticky Password has been a password management firm for over 20 years, making it one of the most well-known solutions available today. It is an excellent choice for anybody wishing to safeguard their online life without paying a high monthly membership price. The password manager keeps an encrypted duplicate of your data in the cloud, which you can only access with your online password and master password. It will complete forms and logs for you automatically, create strong passwords when needed, keep your credit card information safe and ready for checkout, and securely exchange passwords and logins with friends if necessary. You may also choose secure no-cloud sync for further protection.
Sticky Password also secures your private notes and other text data, works on all of your devices, supports up to 17 browsers, and works on USB and memory cards. Sticky Password provides a percentage of the proceeds from each subscription to a manatee preservation fund. If you didn't think it was a good idea before, we're sure you do now.
Number 3. Password Boss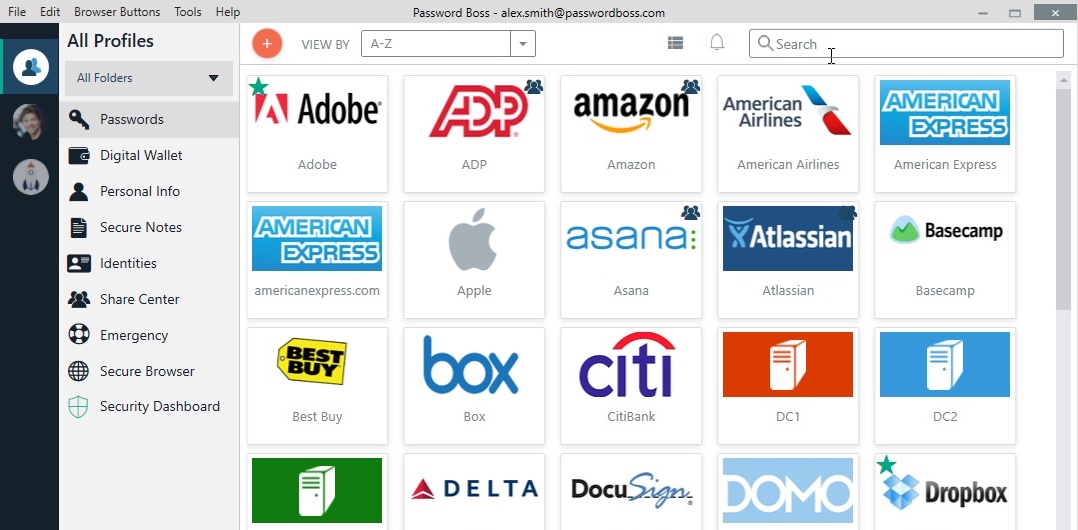 Password Boss, which may have the nicest interface (aside from Dashlane), does pretty much everything you'd want a good password manager to do: it stores all of your passwords for websites, apps, WiFi, and anything else in one place, it automatically logs you in, and it offers great protection from security breaches thanks to end-to-end security.
Password Boss Premium syncs across all devices and stores your data in the cloud using government-grade encryption (according to the website). Furthermore, if you visit a secure site that you haven't visited before, Password Boss will offer to preserve your login information and will then automatically log you in the next time you visit that site. It also features an app that allows you to log in to devices from your phone.