The smartwatch market is expanding faster than ever before. As a consequence, while looking for a new smartwatch, there is a large range of models to pick from. However, since the feature set of various smartwatches may vary greatly, here are a few pointers to help you choose the perfect watch. Because a wristwatch is really a companion to your smartphone, connectivity between the two devices is critical. Fortunately, with the exception of the Apple Watch, most smartwatches work nicely with Android phones.
However, some watches provide superior interaction with their manufacturer's phones. So be sure you're not losing out on a critical function since it's only available on a certain brand's phones.
Aside from that, you must examine your requirements and use case. For example, if you are a fitness fanatic, a fitness-focused wristwatch (or fitness tracker) would be most useful. Similarly, if you want to use your watch as a standalone device, a watch with built-in cellular radios and GPS makes the most sense. It won't be of much use until it's coupled with a smartphone.
Of course, your budget and the aesthetics of a smartwatch will influence your choice. You want a watch that is attractive and comfy to you, otherwise, it will wind up in a cabinet in your home.
Finally, unless you don't mind charging your smartwatch every day, pay particular attention to the battery life. Consumers often complain about it since many feature-rich smartwatches may only last a day or two.
Here are three of the best Android smartwatches to buy in 2022.
.
Number 1. Samsung Galaxy Watch 4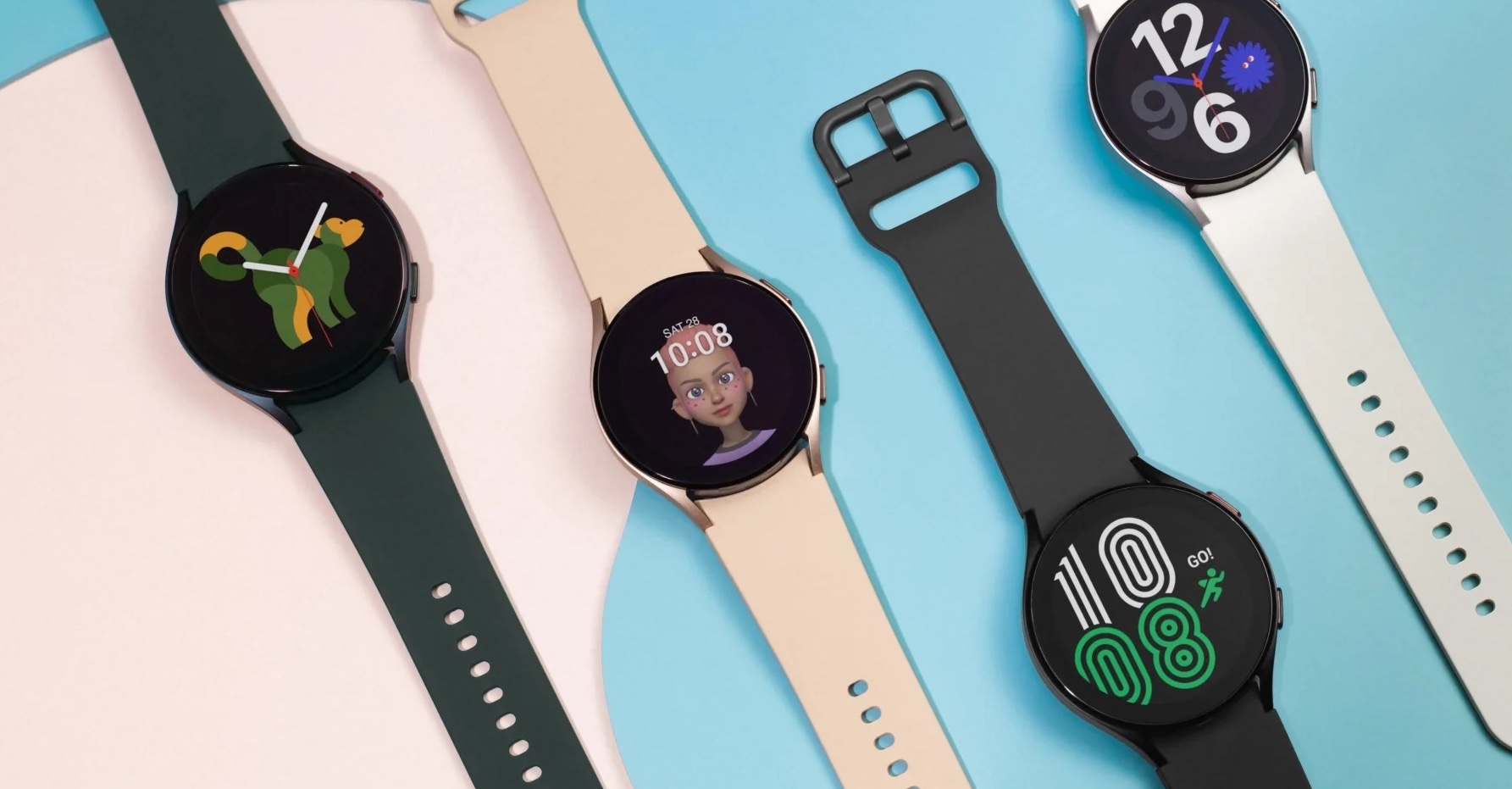 Samsung has historically made some of the greatest smartwatches available, and the Galaxy Watch 4 is no exception. It is the greatest smartwatch to use in conjunction with an Android phone. While the company's previous wristwatch generations were built on the Tizen platform, the Galaxy Watch 4 is built on Google's WearOS 3 platform and has the familiar One UI interface.
As a consequence, the wristwatch has access to the Google Play store, which offers a large library of applications, as well as other Google services like Google Pay.
The hardware of the Galaxy Watch 4 is consistent with Samsung's prior smartwatches, which is fantastic. A circular OLED screen, an aluminum casing, and a standard 20mm replacement silicone strap are included. The watch is well-made, and it comes in two sizes: 40mm and 44mm.
The Watch 4's performance is quick, and the UI is pleasant. However, the battery life of the 40mm device is restricted to around one full day of moderate to heavy usage, but the 44mm variant with a somewhat larger battery may last about a day and a half.
The smartwatch incorporates Samsung's superb health and fitness functions. Steps, exercises, sleep, and heart rate can all be tracked with the Galaxy Watch 4. It also boasts precise exercise detection, blood oxygen monitoring, an integrated GPS, and an ECG app. You may also measure body composition statistics such as body fat percentage, skeletal muscle, body water, and more.
Because it's a Samsung device, it's closely linked with the Samsung ecosystem, which is great if you already have a Samsung phone. However, if you have a phone from another manufacturer, you will need to install a slew of Samsung applications in order to utilize the wristwatch successfully. Furthermore, the ECG app is only compatible with Samsung phones.
.
Number 2. Fitbit Versa 3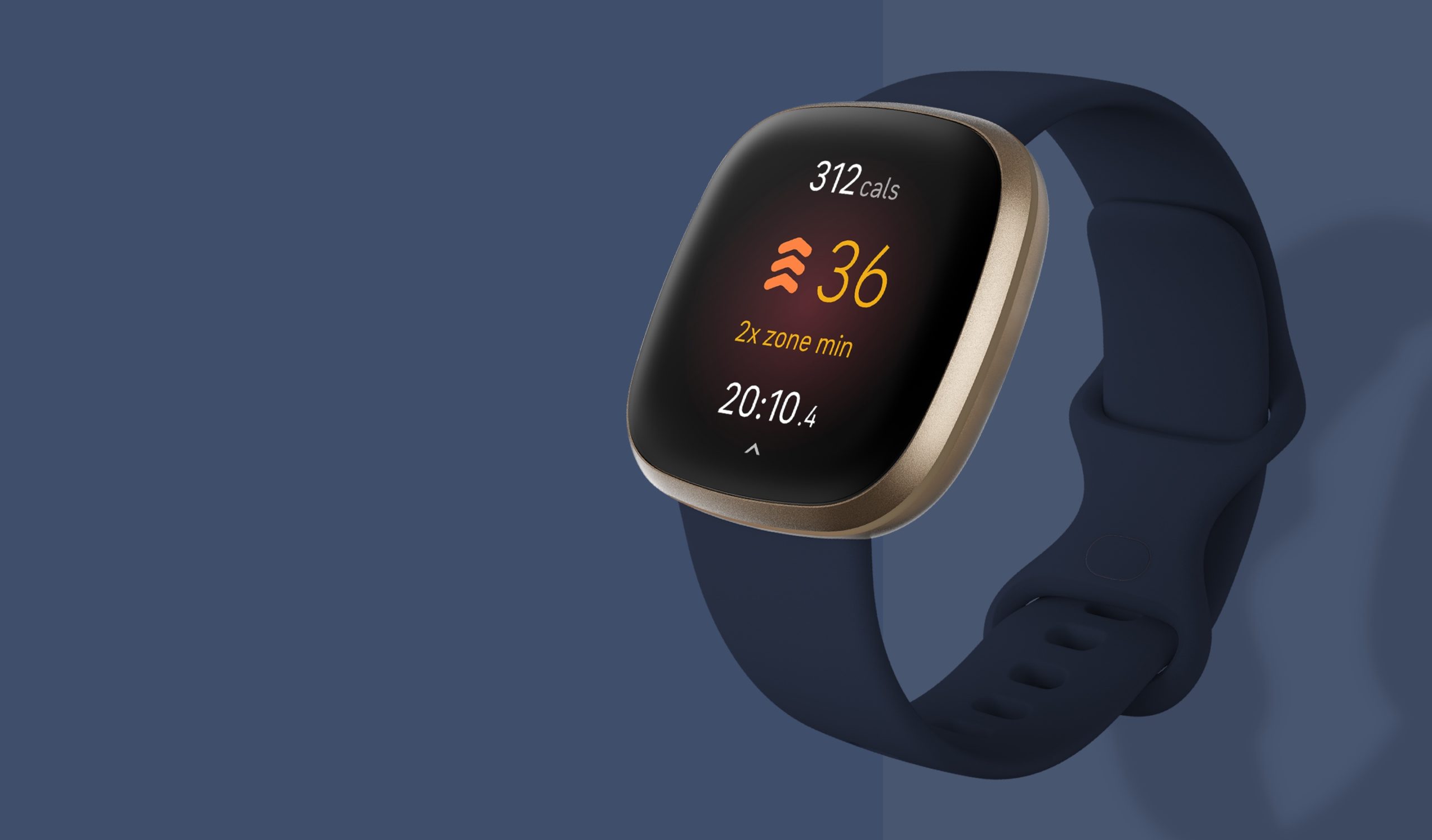 Many smartwatches suffer from poor battery life, lasting just a day or two on a single charge, but this is not the case with the Fitbit Versa 3. Instead, without the always-on display and moderate to heavy usage, it may last for around six days. The watch also features rapid charging, which allows you to charge it for a day in only 12 minutes.
Apart from battery life, the Versa 3 excels in health and fitness and is a superb all-around smartwatch. It offers all of the same features as previous Fitbit trackers, including the ability to measure steps, heart rate, sleep, and up to 20 activities. This Fitbit wristwatch also has blood oxygen monitoring, a skin temperature sensor, GPS, and other features.
It also has powerful smartwatch features. You can get alerts, answer phone calls, listen to music on Deezer or Pandora, manage Spotify, pay with Fitbit Pay, and utilize Google Assistant or Amazon Alexa. Furthermore, the Versa 3 enables third-party applications, with hundreds of possibilities available in its app store.
Fitbit's watch has a squircle design, a metal frame, and a 1.58-inch OLED screen. The large display provides you with plenty of space to view your exercise data and other information.
Although the Versa 3 excels in many ways, the need for a Fitbit Premium membership to get advanced insights, your daily readiness score, or a sleep score breakdown is a letdown. If you don't need such features, the Versa 3 is an excellent choice.
.
Number 3. Garmin Venu 2 Plus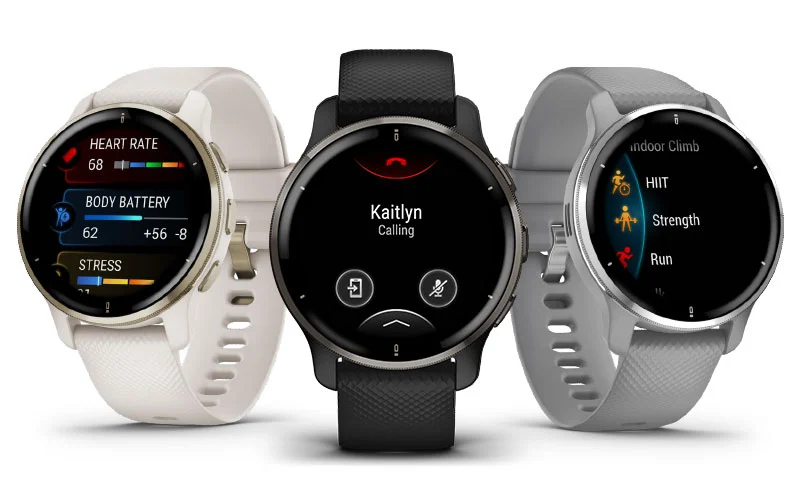 You can't go wrong with the Garmin Venu 2 Plus if you want a wristwatch that is ideal for fitness monitoring and also works with Android phones. It improves on the already excellent Garmin Venu 2 by adding an integrated microphone and speaker for usage with voice assistants or voice calls.
Third-party app compatibility, basic alerts, audio playing, and configurable watch faces are all conventional smartwatch capabilities. However, as compared to WearOS, Garmin's app collection is mostly fitness-focused.
The Venu 2 Plus is also physically smaller than the Venu 2, with bezels surrounding the 1.3-inch OLED screen decreased. In terms of the screen, it becomes bright enough to be seen even in direct sunshine.
The watch can monitor 25 activities right away, but the main draw is its advanced capabilities, such as body battery score and health snapshot. While Body Battery Score tracks your energy levels throughout the day to help you choose the optimal time to exercise or relax, Health Snapshot takes a two-minute reading of vital health indicators to let you know how you're feeling at any moment. You also get standard monitoring for heart rate, blood oxygen saturation, stress, sleep, and more.
We especially enjoy the smartwatch's great battery backup. Without the always-on mode, it lasts around five days. If you activate the always-on option, the backup will be reduced to two or three days.