Off-roading is a thrilling and adventurous activity that requires a vehicle capable of tackling tough terrain and navigating through rough conditions. If you're in the market for a new 4×4 or off-road car, you'll want to make sure you choose a vehicle that's up to the task. With so many options available, it can be difficult to know where to start. That's why we've compiled a list of the top 10 best 4x4s and off-road cars of 2023. These vehicles have been chosen based on their off-road capabilities, reliability, and overall performance.
Whether you're looking for a car to take on your next off-road adventure or just need a vehicle that can handle challenging weather conditions, there's something on this list for everyone. From the rugged and tough to the luxurious and stylish, we've got you covered. So sit back, relax, and discover the best 4x4s and off-road cars of 2023.
Number 1. Jeep Wrangler
Jeep has taken the iconic Wrangler to new heights with this latest generation, delivering a vehicle that is not only more capable off-road, but also more usable on the road. The timeless design, with its recognizable circular headlights, seven-slatted grille, and strict geometry, has been carefully preserved. But it's not just about looks. The interior is now more spacious, refined, and efficient, making the Wrangler a true joy to drive.
But make no mistake, the Wrangler is still a force to be reckoned with off the beaten path, particularly in the Rubicon trim with its ladder-frame, locking differentials, knobbly tires, specialized articulating axles, and impressive approach and departure angle statistics. While it may not be as refined as the Land Rover Defender, the Wrangler offers a more raw and thrilling experience, especially when you remove the roof for some wind-in-the-hair excitement.
Currently, the Wrangler is only available in the UK with four-cylinder petrol engines, with diesel options and other special editions only available through private import. But don't let that stop you from experiencing the wildest and most unstoppable form of the Wrangler with the Dodge Challenger-powered 6.4-litre V8 special edition Rubicon 392. This is the Wrangler at its finest, ready to tackle any challenge and blaze new trails.
Number 2. Toyota Land Cruiser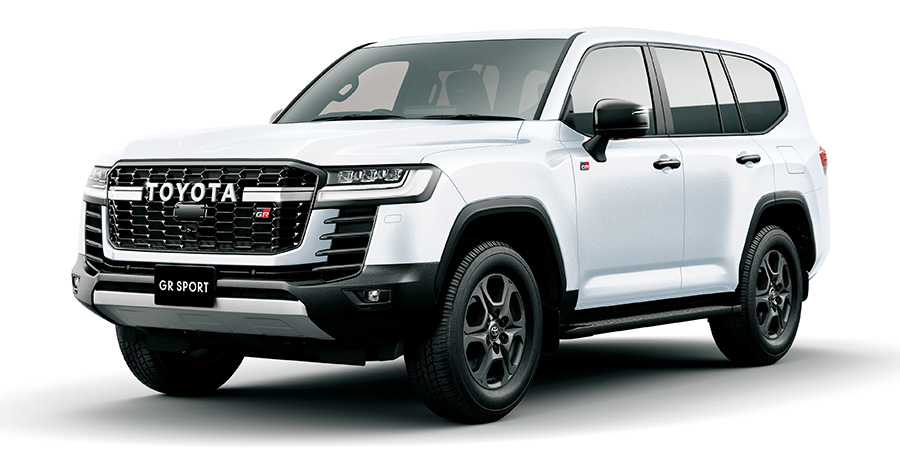 A vehicle that has earned its place as the workhorse of choice in the harshest of environments, the Australian Outback. This is the Land Cruiser, a classic off-roader built with body-on-frame construction and unmatched capabilities in all departments. When it comes to towing, wading, and tackling the toughest terrain, the Land Cruiser shines brightly.
From basic-spec Utility versions, with their recognizable steel wheels, to the top-of-the-line Invincible-spec cars with their packed equipment roster and seating for seven, the Land Cruiser offers something for everyone. And while you can opt for luxurious features like air suspension and leather seats, don't expect it to drive like a monocoque SUV from Audi or Mercedes-Benz. The Land Cruiser is in a league of its own, offering a different kind of sophistication, one that is unrivalled when it comes to mechanical dependability and toughness.
So if you're in need of a vehicle that can handle anything the Outback can throw at it, look no further than the Land Cruiser. A vehicle with a reputation for excellence and a legacy of delivering on its promises.
Number 3. Mercedes-Benz G-Class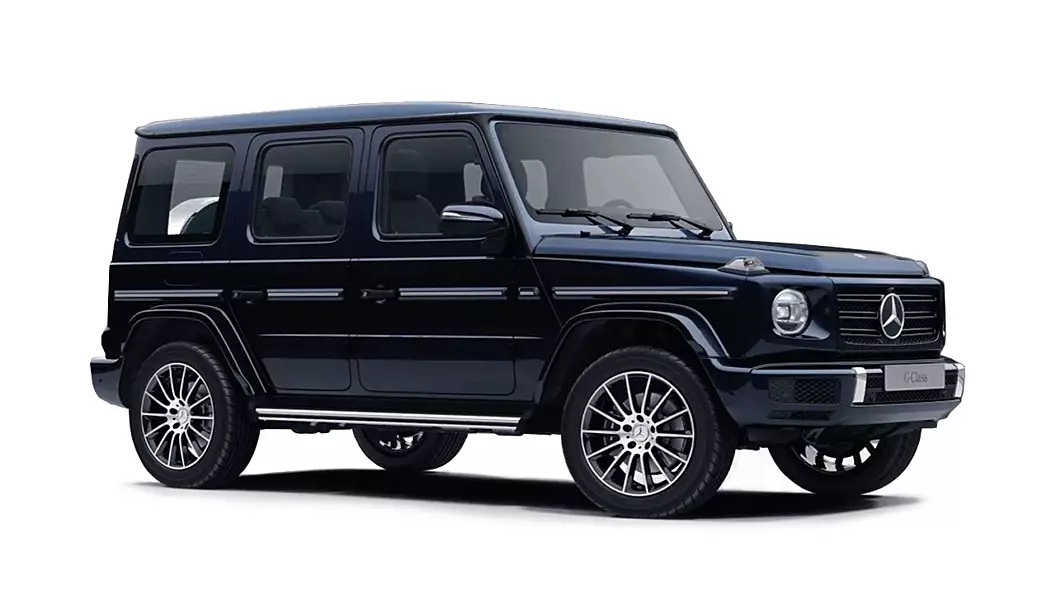 The Mercedes G-Wagen – or G-Class as some may call it – has been a staple in the industry for 40 years. But now, we've taken this timeless icon and brought it into the modern era. With its ladder-frame chassis, fully independent front suspension, and three locking differentials, the G-Wagen is an unstoppable force on the roughest of terrains. But, that's not all. We've also improved its handling and road manners, making it a joy to drive on any surface.
And, we've done all this while preserving its classic charm. From its traditional door handles with push button locks to its unmistakable "clack" sound when closing the doors, the G-Wagen is a true masterpiece. Whether you're in the market for the straight-six diesel in the G400d or the full-on Mercedes-AMG G63 with its twin-turbocharged V8, there's a G-Wagen for everyone. So, if you're ready for an off-roader like no other, come join us on the journey.
Number 4. Land Rover Discovery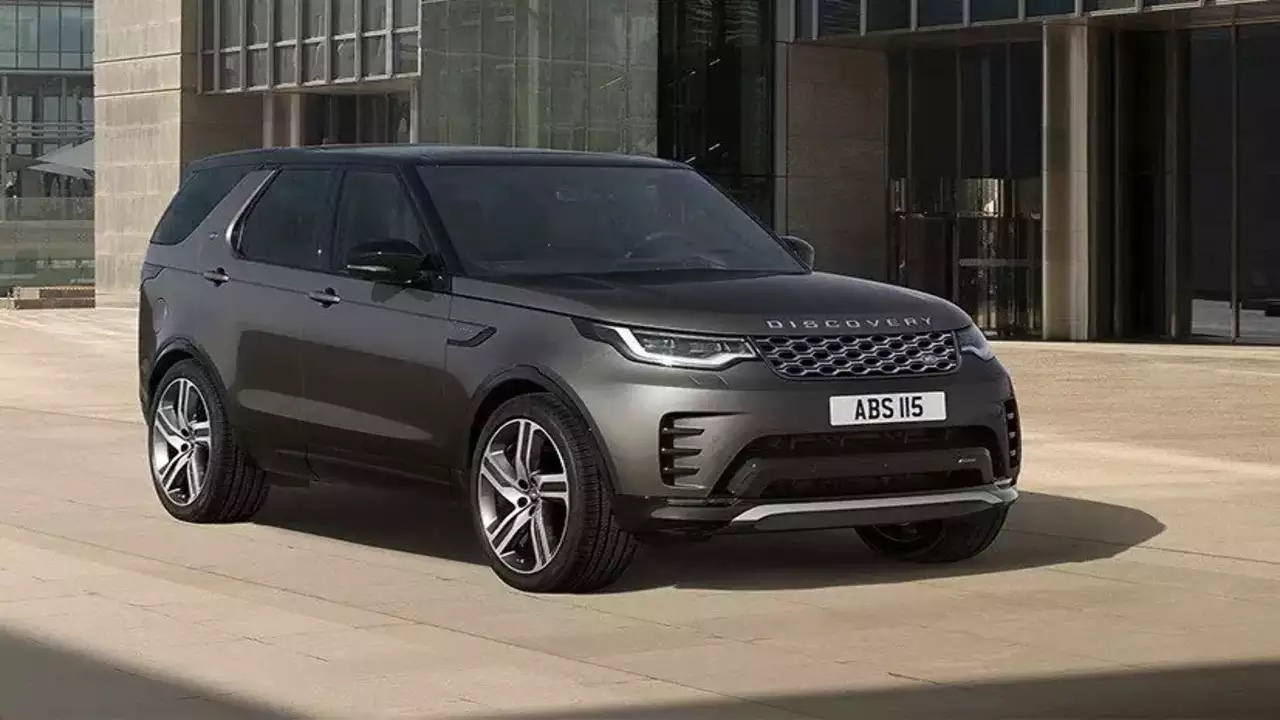 The Land Rover Discovery presents itself as an embodiment of grace and competence. Its seamless combination of off-road capability and refined road manners has made it one of the most versatile vehicles on the market. The Discovery travels with an air of confidence, effortlessly navigating rough terrain with the aid of its advanced Terrain Response system. The Progress Control function takes the experience to new heights, functioning as off-road cruise control that allows the driver to focus solely on steering.
The 2021 model year refresh brought new six-cylinder engines, both in petrol and diesel, updated suspension, and refreshed interior features. This has only increased our admiration for this multi-talented vehicle. Regrettably, the need for seven seats means that a plug-in hybrid version is not possible. But despite a slow start, the Discovery's popularity has skyrocketed as more and more people discover its unique blend of luxury, refinement, spaciousness, and unmatched off-road abilities.
Number 5. Ssangyong Rexton
The Ssangyong Rexton – it's not just a pretty face, it's a true 4×4. With the latest version, you get a package that can't be beaten. Seven seats, sturdy ladder-frame construction, advanced 4-wheel drive with low range, electronic hill descent control, and a powerful 201bhp, 2.2-liter diesel engine. All at a price that'll make your wallet smile, starting at just $30,000.
Now, it may not have the smoothest ride, but it sure handles well for its size. The steel-coil suspension and 20-degree clearance angles may not be top of the line, but it can tackle rough terrain with ease. So, if you're looking for a big, cost-effective way to cross fields and tracks, take a closer look at the Rexton. It's the off-roader that'll keep your wallet and your family happy.