Reimagining gaming entertainment in the region, Sony Middle East & Africa has launched the new BRAVIA XR Next-Gen TV series with dedicated gaming mode. Powered by the company's BRAVIA XR Cognitive Processor, the TV series offers Sony's signature picture quality and ingenious sound design for an immersive gaming experience.
The BRAVIA XR A90J, A80J, and X90J models offer ultra-smooth transitions between gaming scenes, quick responsiveness, and HDMI 2.1 compatibility to deliver responsive gameplay and maximum performance in shooting, sports, and high-performance games with instant on-screen action.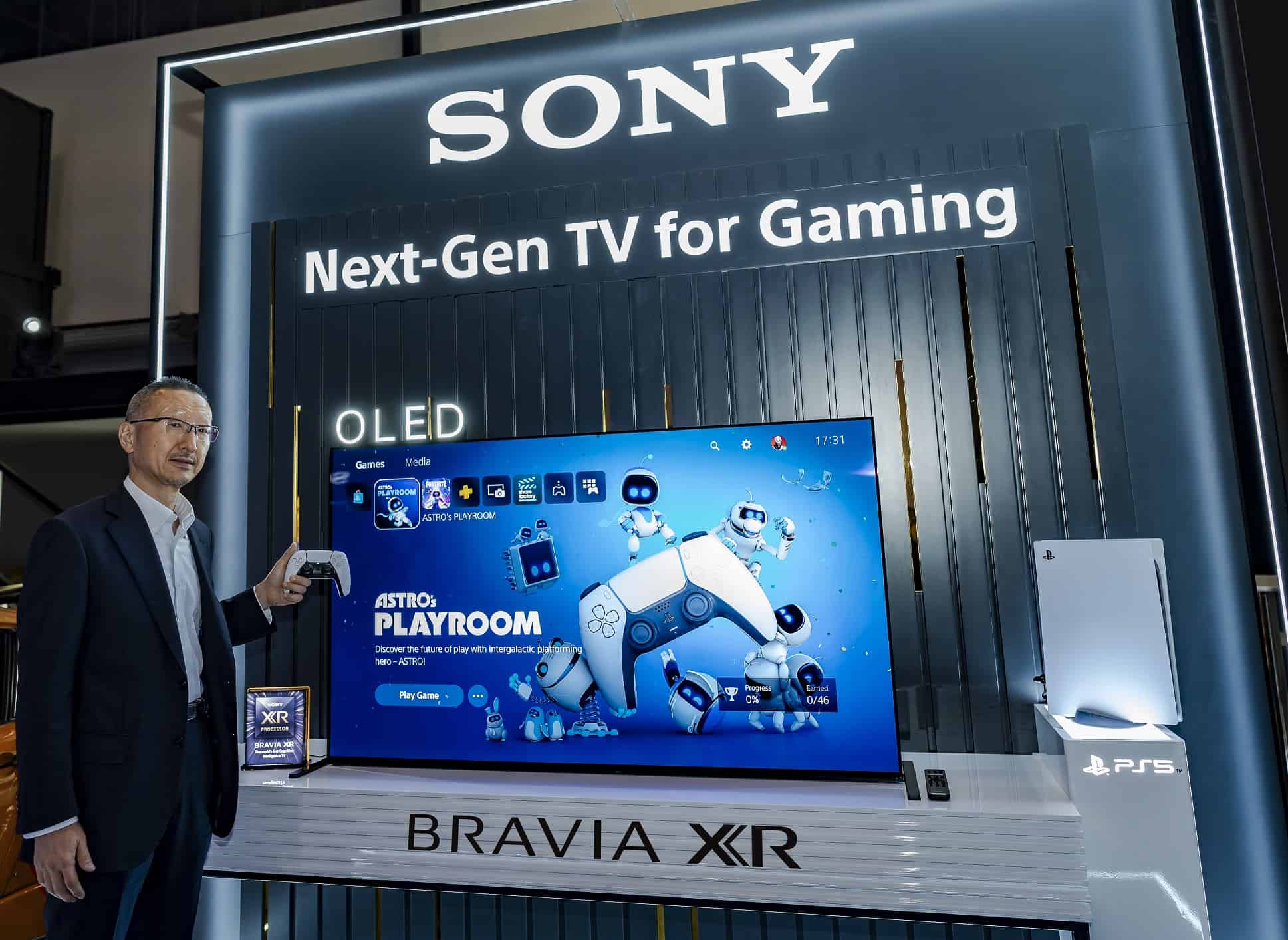 With the new models, gaming enthusiasts can enjoy a vast array of real-world colors and deep contrast that brings out the finest details in all gaming action on screen. The TVs have wide viewing angles, so users can enjoy the same breathtaking scenes from the sides as from the center. Fast-moving content – such as in sports and action games – looks sharp, bright, and clear.
The launch of the new models comes amidst surging gaming trends worldwide, making it the most profitable form of entertainment. The industry is worth $148.8 billion globally, while the market in the Middle East and Africa is valued at about $4.8bn, accounting for just 3 percent of the worldwide total, according to a study by market research firm Newzoo.
The ingenious Cognitive Processor XR in BRAVIA XR TV, which thinks like a human brain, offers a complete immersion in an experience that thrills and moves users and feels just like the world around them. The TVs use a new processing method that goes beyond conventional Artificial Intelligence and is designed to replicate the ways humans see and hear.
In the sound department, the A80J, A90J, and X90J are equipped with the XR Sound Position which offers the reality of sound behind the picture. As the screen is the speaker on this BRAVIA XR TV, the sound matches precisely with what's on the screen for a truly immersive experience. The sound-from-picture reality technology makes the screen the speaker. Moreover, the XR Surround creates surround sound from the sides and vertically to enjoy the gaming experience.
The series features Android TV with Google Play Store and Chromecast built-in, which offers users easy access to content, services, and devices via its extensive platform.
Availability and Pricing
The BRAVIA XR Next-Gen TV series is now on sale in the UAE.