Snapchat features such as snapping, talking, and video calls are now available on desktop via a new web app, marking the first time the firm has expanded its service beyond smartphones.
You may use Snapchat for Web to log in with your Snapchat account and send private messages or call pals from your desktop. The web platform will initially be available only to Snapchat Plus subscribers, and it is the first big feature release since Snap introduced its subscription tier in June. Subscribers in the United States, United Kingdom, Canada, Australia, and New Zealand will get first access. Snapchat will work exclusively with Google's Chrome browser, not Apple's Safari.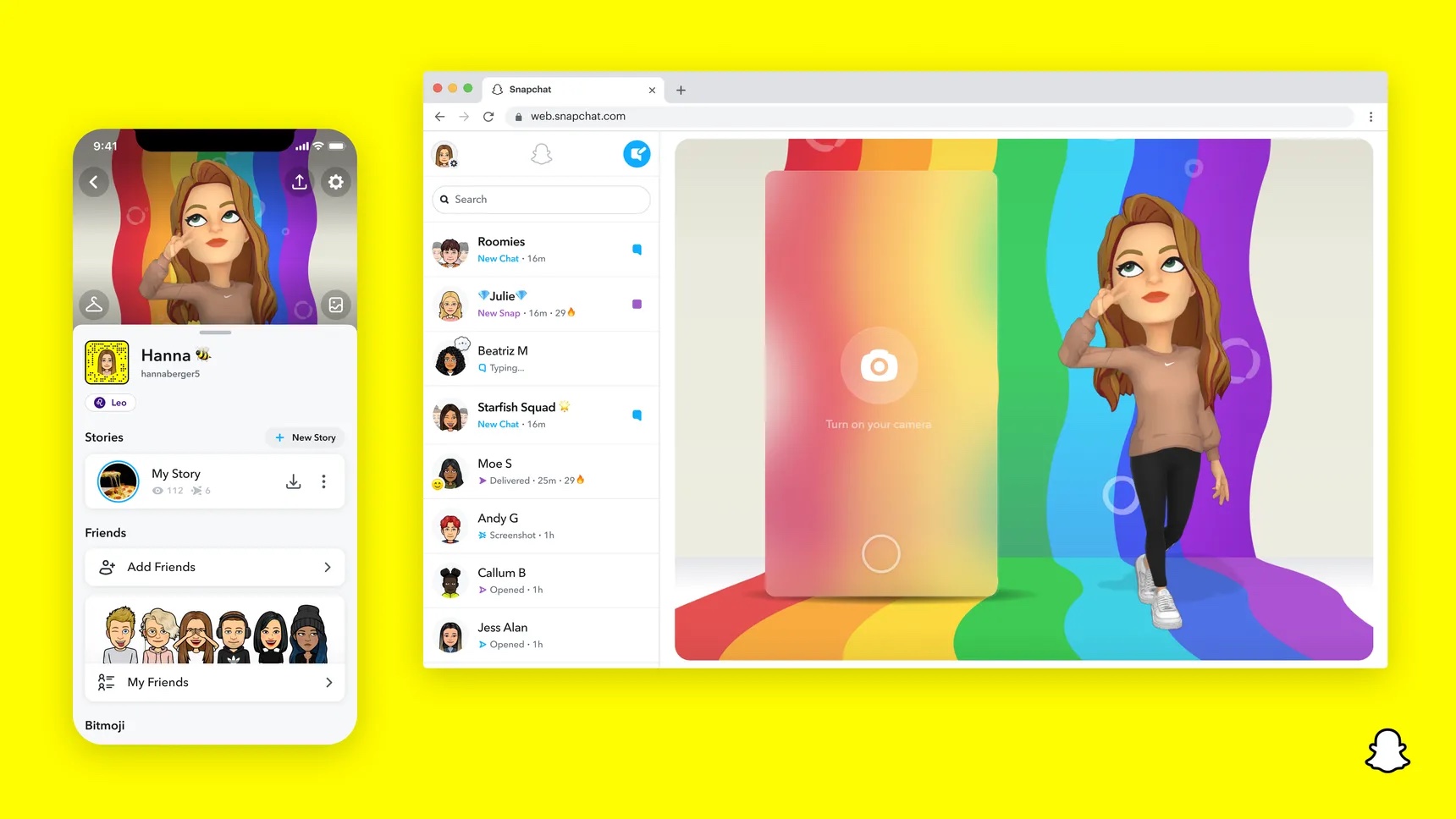 Though Snapchat was designed to be a visual-first messaging app, its head of messaging product, Nathan Boyd, believes a web option makes sense because its users are increasingly utilizing desktop computers. Snapchat for Web allows users more room to chat and phone in the same window, and Snap's AR Lenses will be available soon.
Snap markets itself primarily as an AR platform for its Lenses, although the app's primary use case remains private, ephemeral messaging and calling. This puts Snapchat's web version up against Discord and Meta's WhatsApp, both of which are also available on PC. According to Boyd, 100 million individuals call each other on Snapchat every month, spending an average of more than 30 minutes per day, and chatting is usually the last thing consumers do before shutting the app.