Samsung, Lenovo, and Microsoft have become the first device manufacturers to commit to shipping Android 12L, a new version of Android optimized for tablets and foldable devices. Andrei Popescu, Google's vice president of engineering for Android, confirmed the development in a blog post, stating that 12L would be available on smartphones from the three businesses later this year.
Lenovo's announcement is unsurprising, given that its P12 Pro tablet is already capable of running a test version of Android 12L. It's unclear which devices from the other two firms will receive the update – probably Microsoft's Surface Duo 2, but any number of Samsung Galaxy Tab tablets or Z Fold phones could be affected.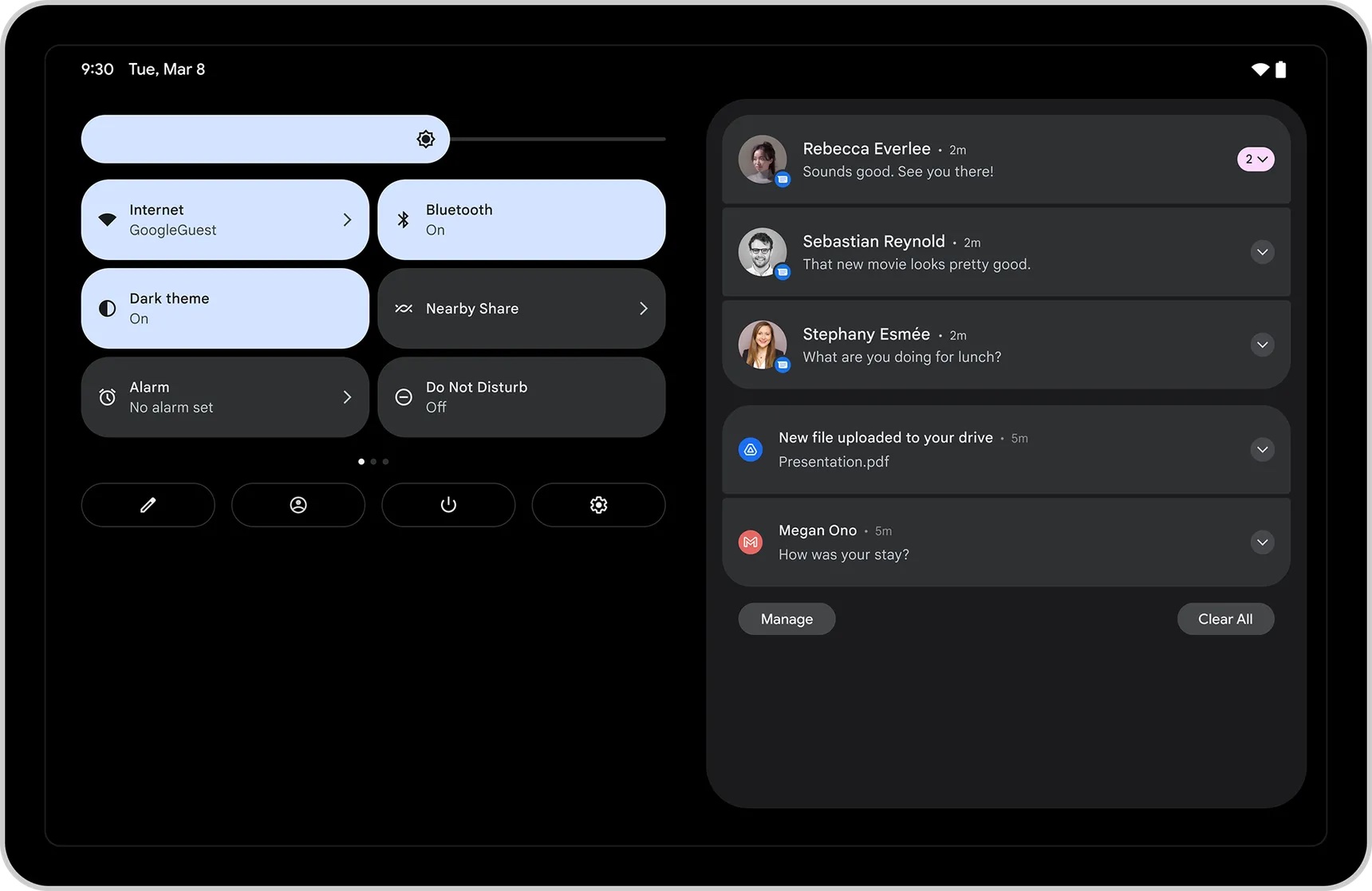 Android 12L includes a number of features that optimize the use of larger screens. There is a redesigned notification shade that separates quick tiles and notifications into distinct columns, a two-column layout for settings and the setup process, and a taskbar that allows you to run multiple apps concurrently.
Although 12L is a special new version of Android that will only be available on select tablets and foldable devices, it appears as though future mainline Android updates will feature its UI enhancements.