Facebook is updating Groups with new features and tools to encourage healthy interactions. Whether you like it or not, Reels are coming to Groups – members may use the now ubiquitous format to offer how-to tutorials, vacation recaps, and other videos. You may also edit your Group profile to discuss shared interests and indicate that you're receptive to communications. You may also publish public Facebook events as Instagram Stories if you wish to live stream an event.
The social media giant is now making it simpler to prevent disinformation from spreading inside Groups. Admins may transfer posts with known erroneous claims (those that have been confirmed by fact checkers) to pending postings so they can be examined before being removed. While leaders can currently auto-decline postings and even auto-block posters, this might help them discover patterns in fake material and make bad judgments.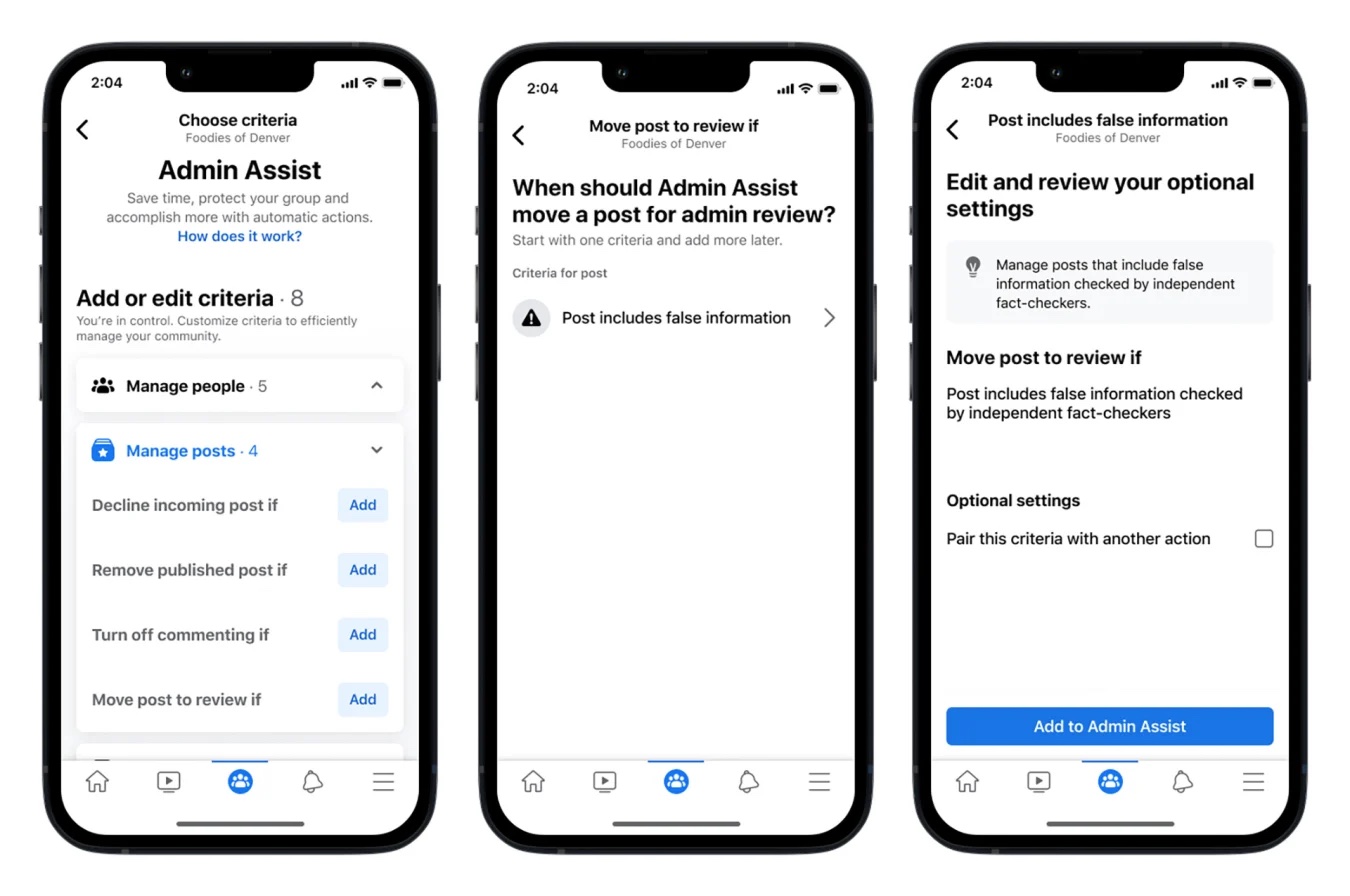 There are other initiatives to stimulate dialogue. Facebook is testing a plugin (seen above) that allows administrators to accept material that would usually be classified as bullying and harassment, such as referring to a fish as "fatty." This will only be accessible to actively participate administrators who have not either led a deleted group or violated a significant policy. In another test, administrators may recognize efforts by awarding points to members of the community. You might earn badges for things like greeting visitors or offering helpful hints.
The adjustments are intended to encourage positive involvement while also acknowledging that Groups have sometimes been the source of Facebook's most serious disinformation issues. It placed certain communities on probation for propagating fraudulent 2020 election claims and barred hundreds of QAnon organizations from operating. The flexibility to allow some flagged material is uncommon – essentially, Facebook is ready to let Groups overrule its moderation system if they believe a mistake has occurred.