HMD Global, the home of Nokia phones, today announces the new Nokia 110 4G. This future-ready 4G feature phone blends the quintessential quality Nokia phones are known for, with a new sleek and stylish design-build.
Nokia 110 4G
Devised to be easy to use and housed in an all-new modern finish, the Nokia 110 4G comes packed with standout features. With 4G connectivity, HD voice calls revamped menus, and a suite of apps and games, Nokia 110 4G brings a new standard to the feature phone market.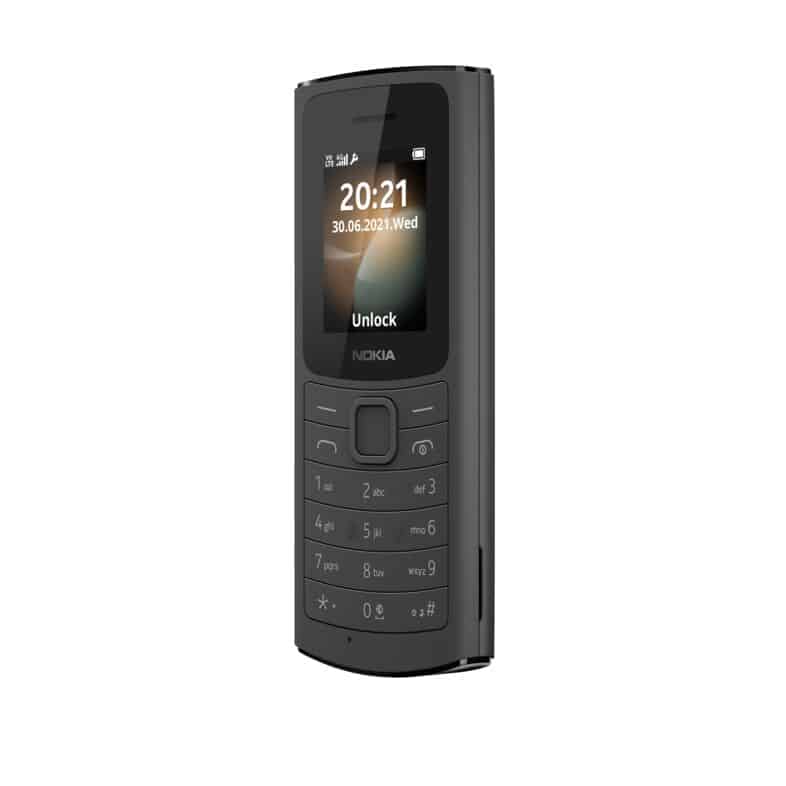 All Nokia phones endure an industry-leading set of quality and durability tests, and the Nokia 110 4G is no different. Its superior build quality incorporates both sturdy and beautiful tactile textured rear cover for a premium finish. This feature phone also packs a powerful removable 1020 mAh battery, so it's ready to go whenever you need it. The Nokia 110 4G is the staple for gorgeous design, both inside and out, and is available in three stylish colors, Yellow, Aqua, and Black.
Be closer to the ones you love
Staying connected to friends and family is even more enjoyable with the future-proof Nokia 110 4G. With 4G VoLTE, you can take your conversations to the next level with HD voice calls, making you feel like you are right next to the person you are speaking to. No matter how far away you are, Nokia 110 4G bridges the divide, so you don't miss a thing.
Dialing up the fun
Entertainment at the touch of a button is at the heart of the Nokia 110 4G. With a range of features, including classic games like the iconic Snake, wireless and wired FM radio, full internet access, video & MP3 player, and expandable storage (up to 32GB), this feature phone is your one-stop solution to alleviating boredom. 
Not only that, with apps like English with Oxford, you can brush up on English words and phrases with Nokia 110 4G. The QVGA rear camera makes the Nokia 110 4G the lowest cost 4G Nokia phone with a camera. 
Accessibility made easy
The Nokia 110 4G is all about accessibility; with the refreshed UI, you have the option of zoomed menus, making navigation even more straightforward. Also, with the new readout feature, turn text into speech so Nokia 110 4G can read out what you're doing to give your eyes a break from the screen.
———————————————————————————————————————————–
Nokia 105 4G
HMD Global, the home of Nokia phones, announces the newest and most affordable 4G Nokia feature phone yet. With VoLTE HD voice calls, Nokia 105 4G makes catching up with loved ones as seamless as if they were in the same room.
A feature phone has never been so easy to use. Zoomed menus make icons larger, fonts bigger, and navigation simpler so you can find your app of choice in no time. With the readout text-to-speech feature, the Nokia 105 4G is able to read out your text messages to let you know which app you're using making navigating through your phone a whole lot simpler.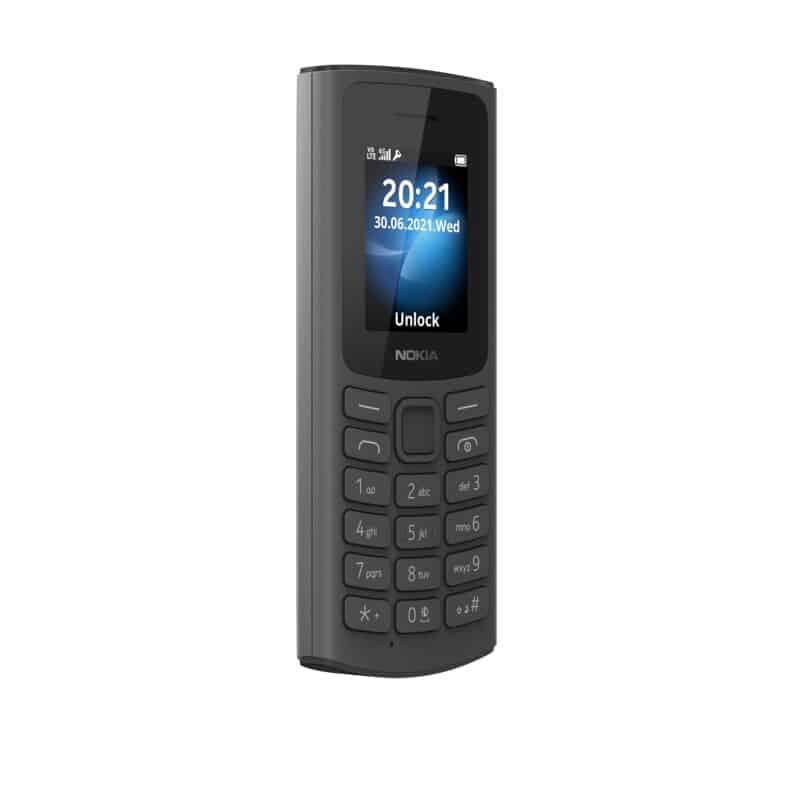 4G connectivity ensures that this feature phone receives fast speeds, and, with VoLTE HD calls, your conversations will be crystal-clear; no longer will you find yourself shouting to be heard, and with calls so crisp and clear, you will feel even closer to your loved ones. Making technology simple, Nokia 105 4G aspires to be one of the most helpful and accessible feature phones on the market. 
Quality you can trust
Nokia 105 4G lives up to the standard that Nokia phones customers have come to expect, with its reliable 1,020mAh battery and blend of classic design with a modern twist that is built to last.  
With both wireless and wired FM radio and a 3.5mm audio jack, you can listen to your favorite radio shows on the go.
Pricing and availability
The Nokia 110 4G is available in the UAE from 29 July in Aqua and Black starting at a retail price of AED 115.9.
The Nokia 105 4G is available in the UAE from 29 July in Blue and Black starting at a retail price of AED 99.