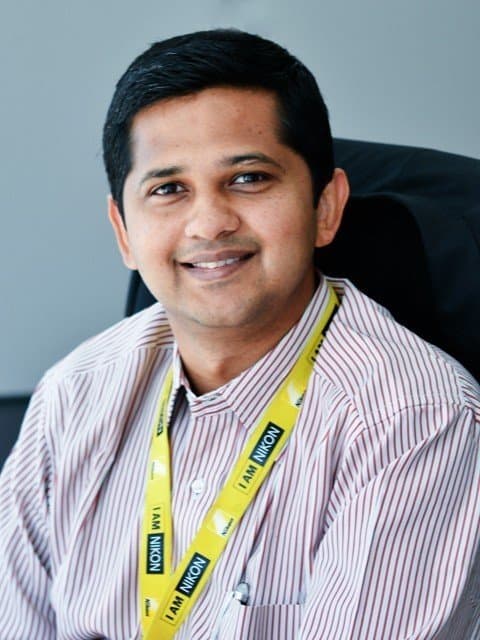 With Nikon making its presence felt at this year's GITEX shopper, I spoke to Narendra Menon, regional head sales and marketing, Nikon Middle East & Africa, on all things cameras and the changing landscape of Digital Photography.
With the D810 finally making a statement that Nikon can make high grade video cameras, is that a general direction that we may see Nikon go in ?
NM: "If you look at the bigger picture, we saw other competitors pioneering in video, however Nikon had stayed true to what it was good at and that's imaging. The D810 is our way of showing that we too can deliver in terms of video while still maintaining our stand where imaging is concerned, it's an offering of the best of both worlds. Nikon didn't just stop at creating a camera we in fact promoted the consumer's creativity by supporting various events such as the Nikon Film Festival, and on-going Nikon School initiative, it's a long way to go but it's a clear direction we're taking now. "
With the new age of digital and mobile cameras pushing the limit, do you think we're at a crossroads where people have easier options to pick other than DSLR's  ? 
NM: "To say that the market has gone down would be inaccurate. DSLR's have helped people to get into photography on some level and it's helped them to understand the power to capture an image. The general trend now is for consumers to capture memories and moments and we're providing them with the tools to do just that. If you're comparing it to the mobile photography, Nikon really doesn't see it as an hindrance rather we always believed in adapting and going forward, which is why we have the Nikon App that extends the capabilities of your camera to your phone." 
So what's Nikon doing at this year and in the following future ?
NM: "Nikon has setup Nikon school to have free sessions for consumers through the event which aims to help photographers raise the skills by allowing them to learn more about their camera. Over 80 students have attended Nikon school and were taught by Nikon-certified instructors . Future projects would involve university and high school students among Generation Y to involve them into picking up a camera and jump into DSLR photography. We want to show that photography is for everyone and not just a niche market. \
Aside from that, we're here to bring exposure to the Nikon brand and direct consumers to offers bringing exposure to the retailers. Right now at our stand, we've put professional grade equipment to provide an everyday user the experience of what a professional photographer user deals with and the tools he does it with.