As we enter 2023, both amateur and professional photographers are looking for the best cameras on the market. With technological advancements, there is a wide range of options to choose from, each with its own set of features and capabilities. There's something for everyone, whether you want a small point-and-shoot or a high-end DSLR. In this article, we will look at the best cameras on the market in 2023, taking into account factors like image quality, ease of use, and value for money. So, whether you're a seasoned photographer or a beginner, keep reading to learn about the best cameras for capturing your memories in the best way possible.
Mirrorless cameras have taken over the photography world in recent years, providing high-quality imaging in a compact and lightweight package. Mirrorless cameras, unlike traditional DSLR cameras, do not use a mirror to reflect light onto the image sensor. Instead, they employ a digital viewfinder, which provides a real-time preview of the image, allowing photographers to have greater control over their shots. Mirrorless cameras have become a popular choice for both enthusiasts and professionals and with technology continuing to advance, they will undoubtedly remain a major player in the camera market for many years to come.
Number 1. Sony ZV-E1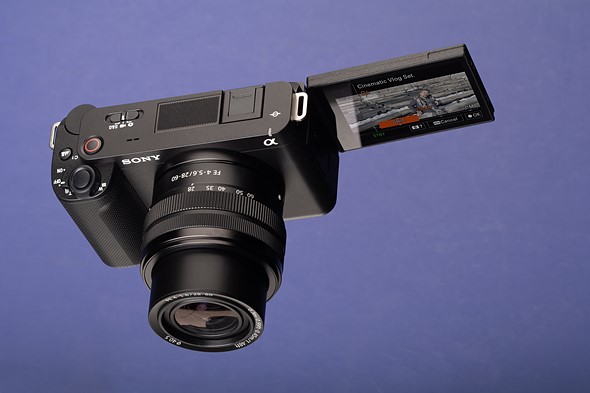 The Sony ZV-E1 camera features the same high-performance 12-megapixel backside-illuminated (BSI) sensor as the acclaimed A7S III, resulting in exceptional low-light performance and the ability to shoot 4K video at up to 120 frames per second. This camera also includes new AI features like auto framing that makes shooting high-quality video even easier. The ZV-E1 has an updated in-body stabilisation system designed to handle even the most jarring movements, such as walking or running, for vloggers on the go. Despite its impressive capabilities, the ZV-E1 is priced at a reasonable $2,200, giving vloggers access to features normally reserved for higher-priced cameras such as the $3,500 A7S III.
Number 2. Fujifilm X-H2S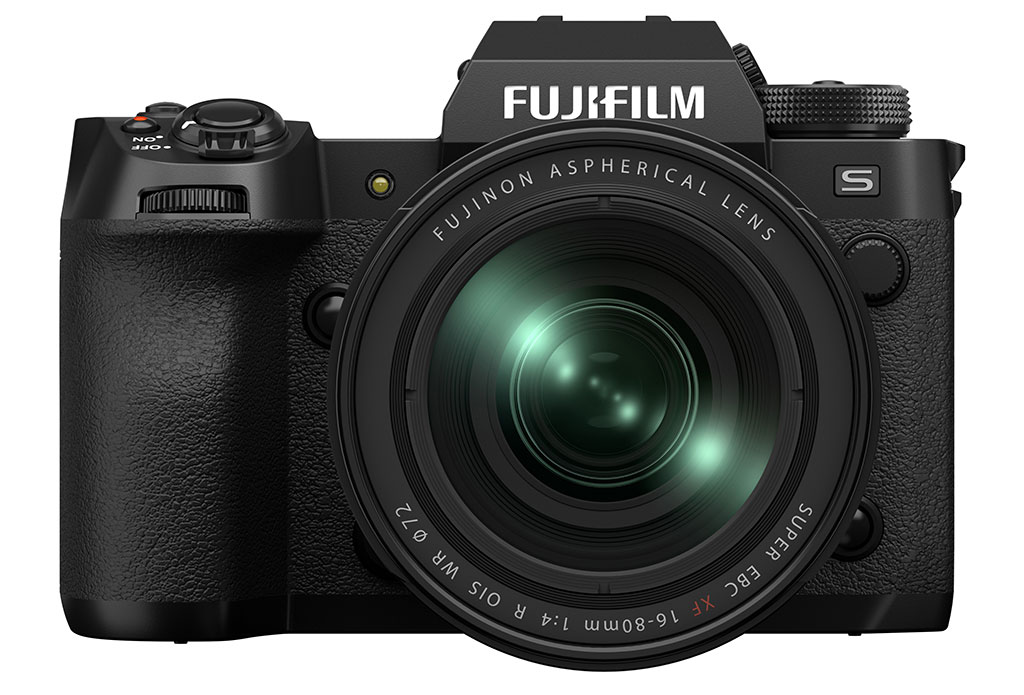 The Fujifilm X-H2S is a top-tier APS-C camera with a fast-stacked, backside-illuminated 26.1-megapixel sensor. With a burst shooting speed of 40 frames per second and 4K 120p video capabilities, this camera is ideal for action photographers and videographers. It also has ProRes 10-bit video recording, 7 stops of in-body stabilisation, and an eye-catching EVF. While it is pricey for an APS-C camera, it is the most affordable stacked sensor camera on the market. However, its autofocus performance falls slightly short of that of Canon and Sony.
Number 3. Sony A7R V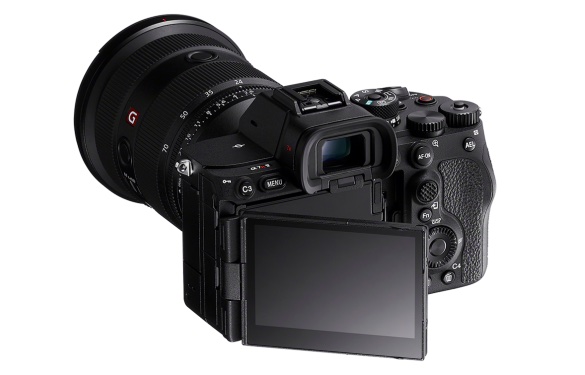 If you're looking for a high-resolution camera, Sony's A7R V is an excellent option. This camera's 61-megapixel sensor captures stunning images at an impressive 10 frames per second. The autofocus is also impressive and dependable, and the viewfinder is the sharpest on the market. Furthermore, in-body stabilisation has been significantly improved over the previous A7R IV model. Video quality has also been improved, with 8K and 10-bit options now available, though rolling shutter remains an issue. If you're not interested in video, you might want to consider the slightly cheaper A7R IVa, which has nearly identical photo capabilities to the A7R V.
Number 4. Canon EOS R50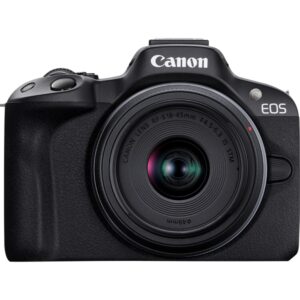 The Canon R50 with its 24.2-megapixel sensor is an excellent budget-friendly option for photographers and content creators. The camera has a maximum burst rate of 15 frames per second in electronic shutter mode and can record 4K 10-bit video at up to 30 frames per second with supersampling and no crop. The R50, unlike other cameras in its price range, has a fully articulating display as well as an electronic viewfinder. It also has Canon's Dual Pixel AF system, subject recognition mode, and a popup flash. However, users may need to invest in a good lens because the ones available in this price range may not provide optimal image quality. Furthermore, the camera lacks in-body stabilisation.
Number 5. Canon EOS R8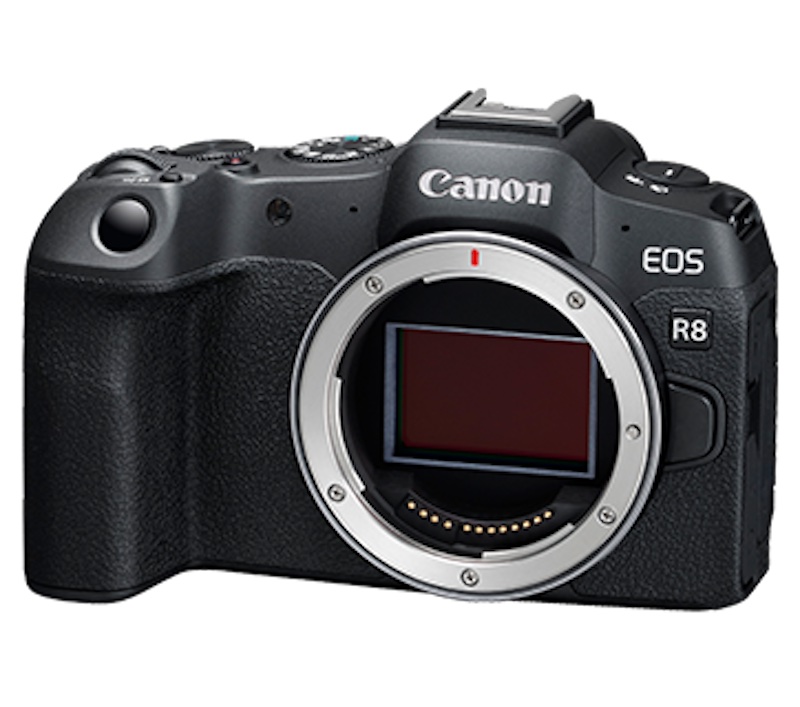 Canon's recently released EOS R8 is an excellent choice for those on a tight budget. It includes Canon's renowned Dual Pixel AF with AI subject recognition and burst shooting speeds of up to 40 fps, which are typically found on more expensive models. Video recording capabilities are equally impressive, with oversampled 10-bit 4K at up to 60 frames per second supported. The R8 also has a flip-out display, which is ideal for content creators. It does not, however, include in-body stabilisation. At $1,500, this camera is an excellent value for those looking to invest in a full-frame camera without breaking the bank.
Number 6. Panasonic Lumix S5 II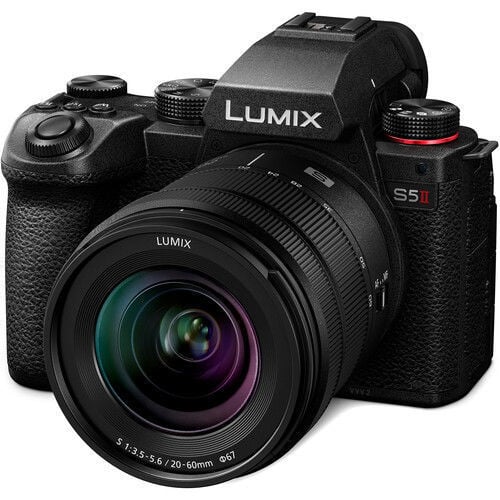 Panasonic's full-frame S5 II is an excellent choice for content creators looking for a high-quality camera with versatile features. The Panasonic S5 II is the first camera to feature hybrid phase-detect autofocus, which eliminates the focus "wobble" found in other cameras. You can shoot stunning 4K 30p video downsampled from the full sensor width with this camera, or 4K 60p from an APS-C cropped size. Furthermore, it is capable of capturing 5.9K 30p video with RAW 5.9K external output to an Atomos recorder, making it an excellent choice for professional videographers. The S5 II includes a flip-out screen for easy vlogging as well as an updated five-axis in-body stabilisation system that is currently the best in the industry. The dual-gain 24-megapixel sensor ensures high-quality photos. The only disadvantage is that the burst speed is slow.
After reviewing the latest and greatest mirrorless cameras available in 2023, it's clear that the industry has made significant technological and performance advances. There are mirrorless cameras for every type of user, from full-frame powerhouses to budget-friendly options. High-resolution sensors, fast burst rates, impressive autofocus, and advanced video capabilities are now commonplace, making it easier than ever to capture stunning photos and videos. There's never been a better time to invest in a mirrorless camera, whether you're a professional photographer, a content creator, or simply someone who enjoys taking pictures.