Microsoft is reinstating its tablet-friendly taskbar in the newest Windows 11 preview. The taskbar was initially unveiled in February, along with other new features planned for potential inclusion in Windows 11, however, it was subsequently withheld for further internal research. The taskbar is part of an update coming out to Windows Insiders in the development channel, according to Microsoft, and is only accessible for PCs that can be used as tablets, such as 2-in-1s, rather than laptops or desktop PCs.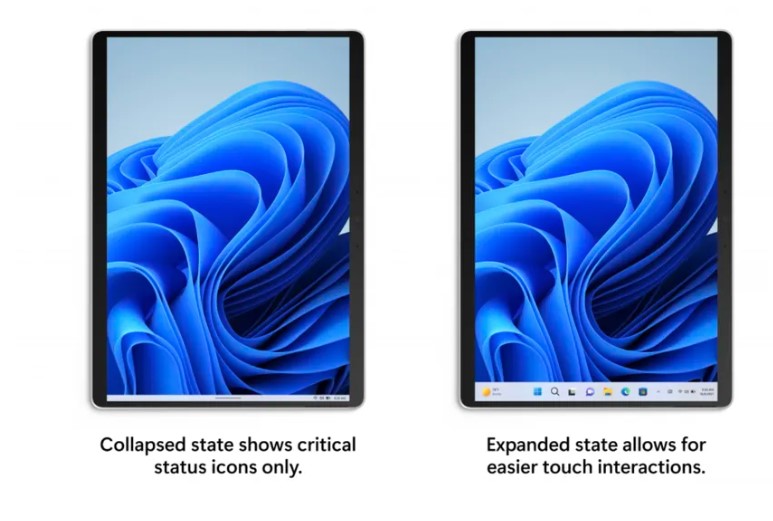 When a tablet user is not using it, the taskbar is supposed to be hidden, freeing up valuable screen space. When compressed, it displays "important" information such as the clock and battery %. While you expand it, you'll see many applications, widgets, and the Start button, and it seems to be more touch-friendly when in use. When the taskbar is removed or the keyboard on a 2-in-1 device is folded back, it is meant to revert to its optimal position.
Microsoft's newest version also includes additional features that operate on non-2-in-1 devices, especially the System Tray. The most recent update adds dynamic symbols and pictures to the Settings app by adding them to the sidebar when you hover over the menu items. These updates also offer bug fixes for the Settings, Widgets, Task Manager, and Windowing applications.