Last year, Microsoft and Meta seemed to be on a collision course, set to battle fiercely for the future of employment in the metaverse. However, both firms said today that they would cooperate on how people will work and even play in virtual reality. The first step is for Microsoft to deliver its most important services — Teams, Office, Windows, and possibly Xbox Cloud Gaming — to Meta's Quest VR devices.
Microsoft and Meta will combine their skills in an unexpected collaboration. Microsoft sees a chance to bring Teams and other productivity applications to a powerful VR headset, and Meta gains a major partner in its broad metaverse strategy.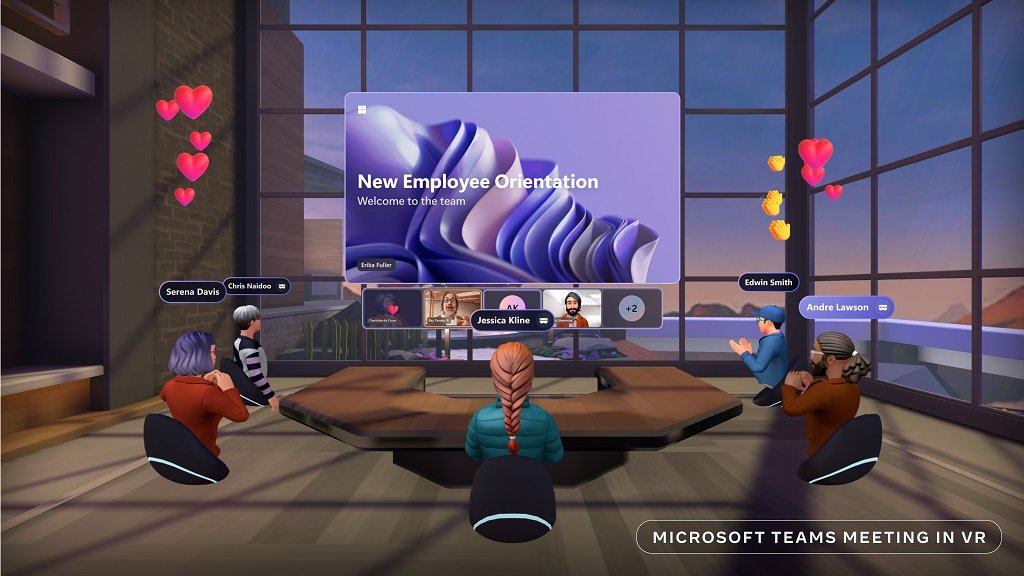 Microsoft will modify Meta's avatar system for Teams, and Teams will get support inside Meta's own Horizon Workrooms, as part of the Teams experience with the new Quest Pro and Quest 2 headsets. During the launch, Meta CEO Mark Zuckerberg said, "People will be able to join a Teams meeting straight from Workrooms." "We believe that this cross-device, cross-screen experience will be the core of the future virtual workplace."
This virtual workplace of the future will be about more than simply meetings. Windows 365 is now available on Quest, Microsoft's platform for streaming complete versions of Windows to devices.
Through its Progressive Web Programs (PWA) technology, Microsoft is also introducing 2D versions of its Office apps to Quest. These will not be full-fledged 3D versions of Office intended for VR, but if there is a demand for VR in the workplace, Microsoft might alter them in the future.
Xbox Cloud Gaming will also be available on Meta's Quest VR headsets, enabling Xbox Game Pass Ultimate customers to stream games. It won't be as immersive as a native VR experience for Xbox games, but you'll be able to play them on a big screen projected inside a Quest headset with an Xbox controller.
The main point here is the tight and uncommon collaboration between Meta and Microsoft. While the two have worked together on Teams for Meta's Portal devices and various SharePoint and Outlook interfaces, this is the first major collaboration since Windows Phone's extensive Facebook integration more than a decade ago.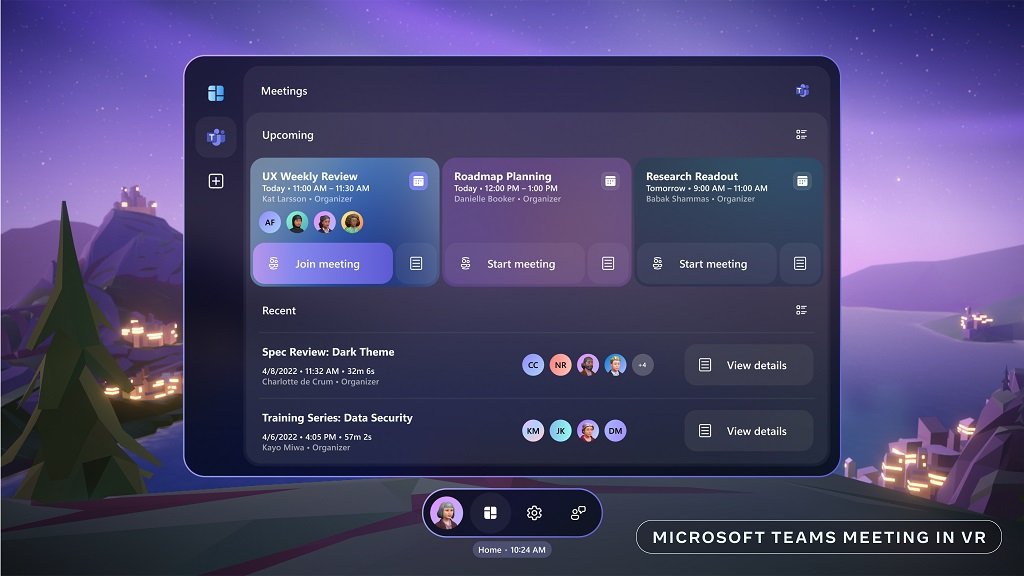 Microsoft looks to be hedging its bets on the future of work with VR and AR headsets, or mixed reality as Microsoft refers to them. Microsoft has already dabbled with Windows Mixed Reality VR headsets, but it never produced its hardware, and the software development was subpar in comparison to more established players such as Oculus (now Meta Quest), Valve, and HTC. Microsoft has increased its investment in HoloLens, an augmented reality device that it has marketed to enterprises as the future of collaboration.
Meta now has a significant friend in its quest to make the metaverse a reality, but there are obvious hints that it will be a difficult environment to master. Meta has been trying for years to get into the business market with its Office platform but integrating more closely with Microsoft Teams in VR is a clear admission of defeat when it comes to the future of workplace productivity and collaboration software. Last year, Microsoft's Meshwork for Teams was very stunning in virtual meetings, so it would be fascinating to see how the firm brings it to life in Meta's Quest headgear.
This collaboration is currently in its early stages, with more information on when these experiences will be available coming in the coming months. Expect to hear more about Teams and even Microsoft's 3D metaverse avatars tomorrow, when the firm holds its Ignite conference in Seattle to explore the future of work, security, and other topics.