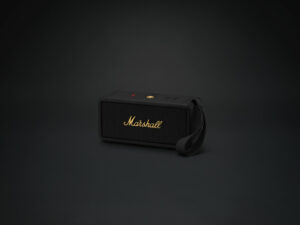 Middleton, the latest innovation in portable sound technology from Marshall, is making waves in the United Arab Emirates (UAE). With its exceptional features and iconic design, Middleton is set to revolutionize the way music enthusiasts enjoy their favorite tunes on the go.
Unveiling Middleton: Legendary Sound for All
Marshall, renowned for its high-quality audio products, introduces Middleton, a portable speaker designed to offer an unparalleled listening experience. At its core, Middleton boasts a quad-speaker setup, ensuring a truly immersive sound wherever you take it. Whether you're on the road or at home, you can fine-tune your audio experience with ease. Adjust the bass and treble using the top-mounted controls or take advantage of the dedicated app.