Logitech CRAFT  
Logitech has announced CRAFT, the first keyboard ever with a creative input dial, setting a new standard for computer keyboards.The creative input dial gives you the ultimate control and input at your desk for precision, efficiency and uninterrupted creative flow.
Installing custom profiles in Logitech OptionsTM Software maximizes the creative process when working with Adobe Photoshop CC, Adobe Illustrator CC, Adobe Premiere Pro CC, Adobe InDesign CC and Microsoft PowerPoint®, Excel® and Word® (Microsoft functionalities work on PC only at this time).CRAFT looks and feels better than anything you have typed on and offers a whole new way to immediately access context-specific computing tools with a smart aluminum dial.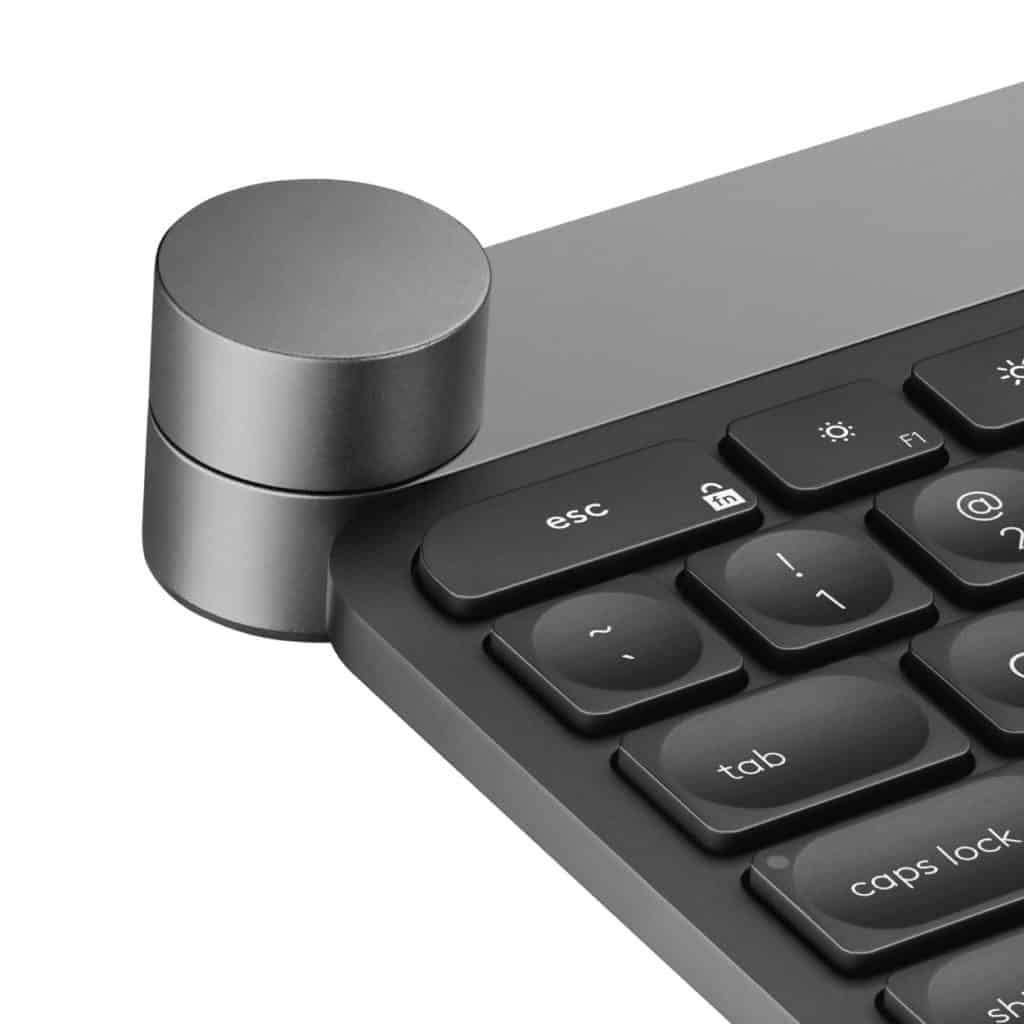 "The creative input dial gives you instant access to the functions you need, the moment you need them, allowing you to increase your productivity.