Lexus, Toyota's premium automaker, stated that it will unveil its first all-electric vehicle at 6 a.m. ET on Wednesday, April 20th. And it provided two teaser photographs, one of which has a steering yoke, which we regret to inform you.
In some ways, this is unsurprising. When Toyota's next-generation, long-range EV, the BZ4X, is unveiled later this year, it will also include an optional yoke. The automaker appears to be taking design cues from Tesla, which equipped the Model S Plaid with a yoke. For those who are not interested in going full yoke, the BZ4X will also include a normal steering wheel and system.
It is unknown whether Lexus would provide a non-yoke version of the RZ 450e, the company's future electric vehicle. Additionally, the company teased a prototype EV that appears to be fashioned similarly to the BZ4X.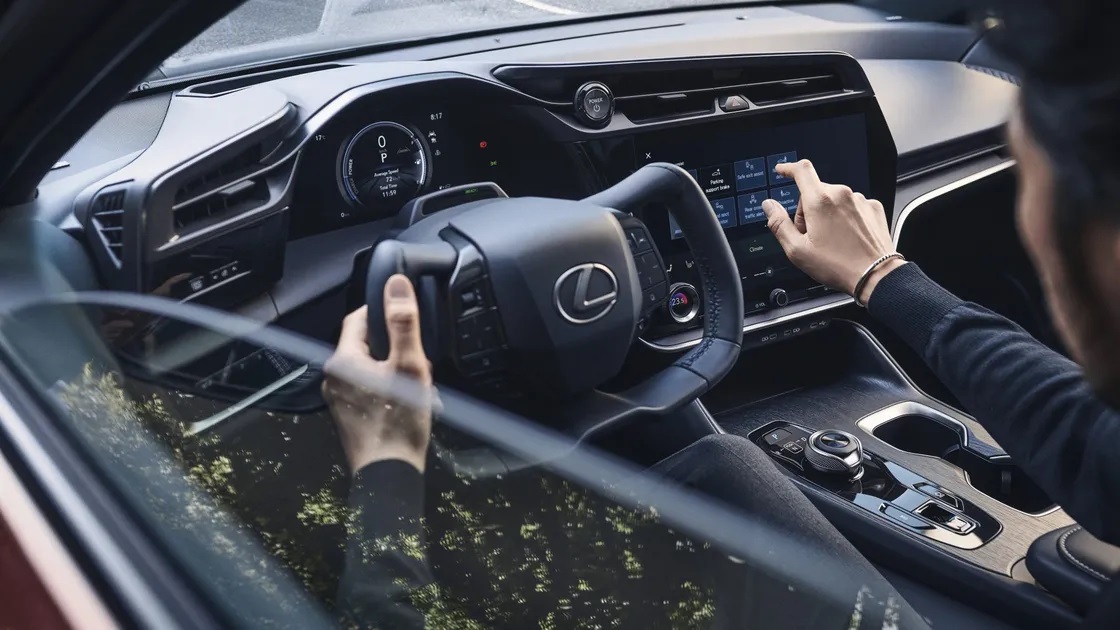 The Model S Plaid's steering yoke has received mixed reviews. Consumer Reports says that while its design may provide a better view of the sedan's gauge cluster, it may not be worth foregoing the presence of anything to cling onto if the driver loses their grip during a high-speed turn. Additionally, there is a noticeable absence of padding to alleviate pressure during lengthy trips to consider.
Lexus is lagging behind the competition to electrify the automobile industry. The business announced last year that it will debut 20 new vehicles by 2025, but only ten of those will be all-electric, hybrid, or hydrogen-powered. However, Toyota declared a few months later that Lexus would become an all-electric brand by 2035.
There are still many unanswered questions, but Toyota has stated that it hopes to produce a Lexus sports vehicle with a "cruising range" of 700 kilometres (434 miles) and a 0-60mph acceleration time of less than two seconds. Whether that is the RZ or something else is unknown.
Lexus also has an electric concept car, the LF-Z Electrified, that is intended to showcase several components of the company's future electric portfolio. Lexus proposed something dubbed "Direct4" as part of this concept, which is the automaker's take on torque vectoring, which sends power to each wheel individually, enhancing grip in high-performance circumstances.
On a more fundamental level, Lexus claims that this concept car is designed to achieve "perfect balance and inertia" when driving due to the batteries and motors being placed optimally. That may be why Lexus chose a steering layout more typically associated with racing.