Lenovo today launched its latest smartphone portfolio for the first time in the United Arab Emirates and Saudi Arabia. Consumers in UAE and Saudi Arabia will become the first in the region to get their hands on six new models, including the unique and exclusive Lenovo K900 smartphone. With each Lenovo smartphone designed with specific customer needs in mind, the portfolio offers a full range of carefully considered design innovations and functionality that fits every style, personality, and pocket.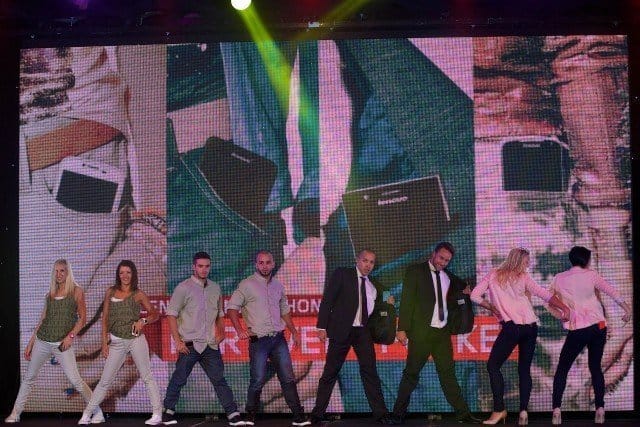 Lenovo smartphones launched in UAE and Saudi Arabia include K900 for tech-savvy power users; Lenovo P780 for the professional who demands long-lasting battery, USB on-the-go, and business applications; the stylish S920 and S820 for heavy multimedia users; and the affordable yet fully loaded A706 and A390.
Commenting on Lenovo's entry into the highly competitive MEA smartphone market, Gianfranco Lanci, Lenovo EMEA President, said: "Whether smartphone, laptop or tablet, Lenovo designs smart connected devices to enable those who do. Lenovo's ambition is to lead the PC+ era and today's launch is further evidence of commitment to our strategy. Smartphones are fast becoming a primary platform for work, entertainment, and social networking for consumers and we are thrilled to be launching our exciting line-up today in UAE and Saudi Arabia, the second wave of Lenovo's smartphone expansion in EMEA after Russia last year."
Across the range, Lenovo engineers and designers have focused on keeping the new smartphones thin and light without sacrificing performance. Most of the phones in the portfolio run on quad-core processors, while many of them offer dual-SIM with dual-active capabilities. Lenovo has also introduced design innovations to improve key aspects of the smartphones such as longer battery life, display size, and super camera application.
"Innovation is in Lenovo's DNA; our team strives to deliver ground-breaking devices with distinct, elegant design," said Oliver Ebel, Vice President and General Manager, Lenovo MEA. "Today's launch marks the first time customers in the region can purchase Lenovo smartphones locally and we are excited to see the market's reaction."
IDC forecasts smartphone shipments worldwide to reach 958.8 million units in 2013, topping last year's total by 32.7 percent. By 2017 IDC forecasts that 1.5 billion smartphones will be sold globally. Closer to home and according to a recent survey conducted by Google, UAE ranks highest in the world in terms of smartphone penetration with 62 percent of consumers owning smartphones; representing 18 percent growth year-on-year.  While in Saudi, Portio Research says smartphones in the Kingdom will surpass 40 million by the end of 2013 and will reach 55 million by the end of 2016
Ebel added: "The UAE and Saudi Arabia are strategic markets for Lenovo where smartphone penetration is the highest in the world. Our goal is to be one of the top five smartphone vendors in both countries in the near future. We believe this a reality as our product range caters to a wide variety of individual needs and we have partnered with the best in the industry to help us achieve our goal."
Lenovo has signed on Jumbo Electronics and Axiom Telecoms as distributors and for after-sales support in the UAE. Jumbo Electronics will offer Lenovo smartphones at its retail stores and will distribute the portfolio to power retailers. Axiom Telecom will also offer Lenovo smartphones at all of its outlets and will distribute the portfolio to independent retailers in the UAE.
In Saudi Arabia, Al-Haddad Group will distribute Lenovo smartphones to independent retailers and will also offer the portfolio at its 120 Al-Haddad and Kube stores across the Kingdom.  Lenovo has also signed on Jarir Bookstores and Extra as direct partners in Saudi Arabia
K900
As smartphones have become ubiquitous, customer demands on "top-of-the-line" devices have increased, with design and usability growing in importance. The K900 resets the bar on these aspects. At 6.9mm, the K900 is the thinnest phone in its class by a wide margin and weighs in at a mere 162g, making it a device that unobtrusively slips into a jacket pocket or handbag. Made from a composite of stainless steel alloy and polycarbonate in a Unibody mold, the K900 manages to stay strong and look sharp while maintaining its slim profile.