In the fast-paced world of technology, every year brings a new wave of innovation, and 2023 is no exception. Apple, the tech giant we've all been eagerly awaiting, has once again outdone itself by launching not just one, but four thrilling additions to its iconic iPhone lineup. Say hello to the iPhone 15, iPhone 15 Plus, iPhone 15 Pro, and iPhone 15 Pro Max, each promising a unique blend of cutting-edge features and unparalleled performance.
While our in-depth reviews of the iPhone 15, iPhone 15 Pro, and iPhone 15 Pro Max offer a firsthand look at these remarkable devices, we couldn't resist sharing the most compelling highlights right here. These seven standout features not only live up to Apple's renowned reputation but also redefine what we can expect from a smartphone in the iPhone 15 line.
Buckle up as we take you on a journey through the future of smartphones, where innovation knows no bounds and where the iPhone 15 series is set to lead the way. Whether you're a die-hard Apple enthusiast or simply in search of the latest and greatest in mobile technology, you're in for a treat. So, let's dive in and explore what makes these devices the talk of the town in 2023.
Number 1. iPhone Introduces Its First Periscope Camera Innovation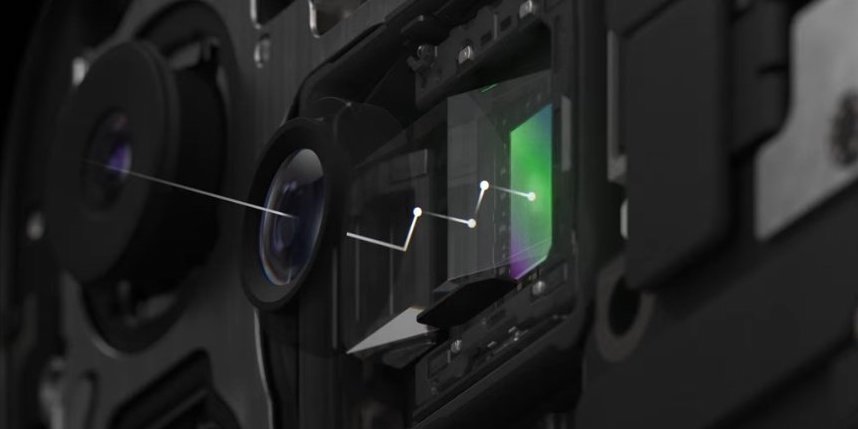 Smartphone manufacturers, with the exception of Samsung, have been relatively cautious in embracing periscope cameras, a specialized lens design that facilitates significantly longer optical zoom distances compared to conventional telephoto cameras.
For several generations, Samsung has offered a remarkable 10x optical zoom on its Galaxy Ultra smartphones, while Apple has maintained a more modest 3x optical zoom in its lineup—until now.
While it doesn't quite reach the 10x optical zoom capability of Samsung, the iPhone 15 Pro Max now boasts a commendable 5x optical zoom camera. This enhancement allows users to zoom in much farther than the 3x limit of its predecessor, making it an excellent choice for capturing distant subjects such as wildlife, upper sections of buildings, and other objects that are challenging to approach closely.
Number 2. Transitioning to USB-C: A Shift from Lightning Connectors in iPhones
One of the most highly anticipated changes for the iPhone 15 series was the transition to USB-C. The European Union had mandated this shift for device manufacturers by 2024, so it was expected that Apple would proactively make this change this year. While it may not have been Apple's initial choice, the adoption of USB-C stands out as a prominent new feature.
This transition means that users will now be able to use a single cable for most of their devices, as USB-C is widely adopted, not only by the best Android phones but also by the majority of other battery-powered gadgets. Recent iPads and MacBooks have already embraced USB-C as well.
Moreover, USB-C has the potential to support significantly higher data transfer speeds. However, this feature is exclusively available on the iPhone 15 Pro and iPhone 15 Pro Max, which offer support for blazing-fast 10Gbps speeds.
Number 3. All Four Models Now Incorporate Dynamic Islands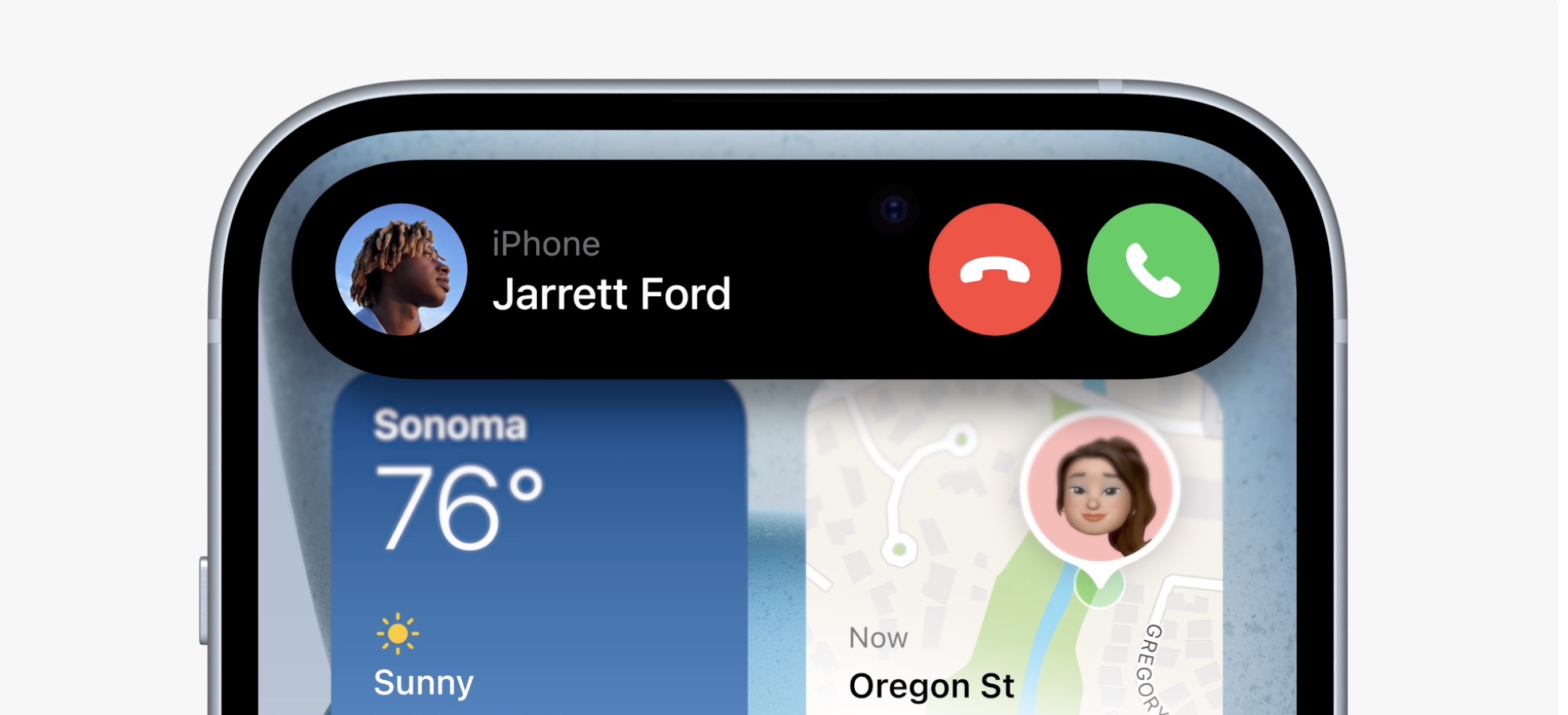 The standout feature of the iPhone 14 series was arguably the Dynamic Island, a change that replaced the widely criticized notch with a genuinely practical and innovative solution. Initially, this feature was restricted to the Pro models.
However, in a notable development, every iPhone 15 variant now incorporates the Dynamic Island. This means that you no longer need to invest in the iPhone 15 Pro or iPhone 15 Pro Max to enjoy this exciting upgrade.
Number 4. The Action Button: Your Key to Interactivity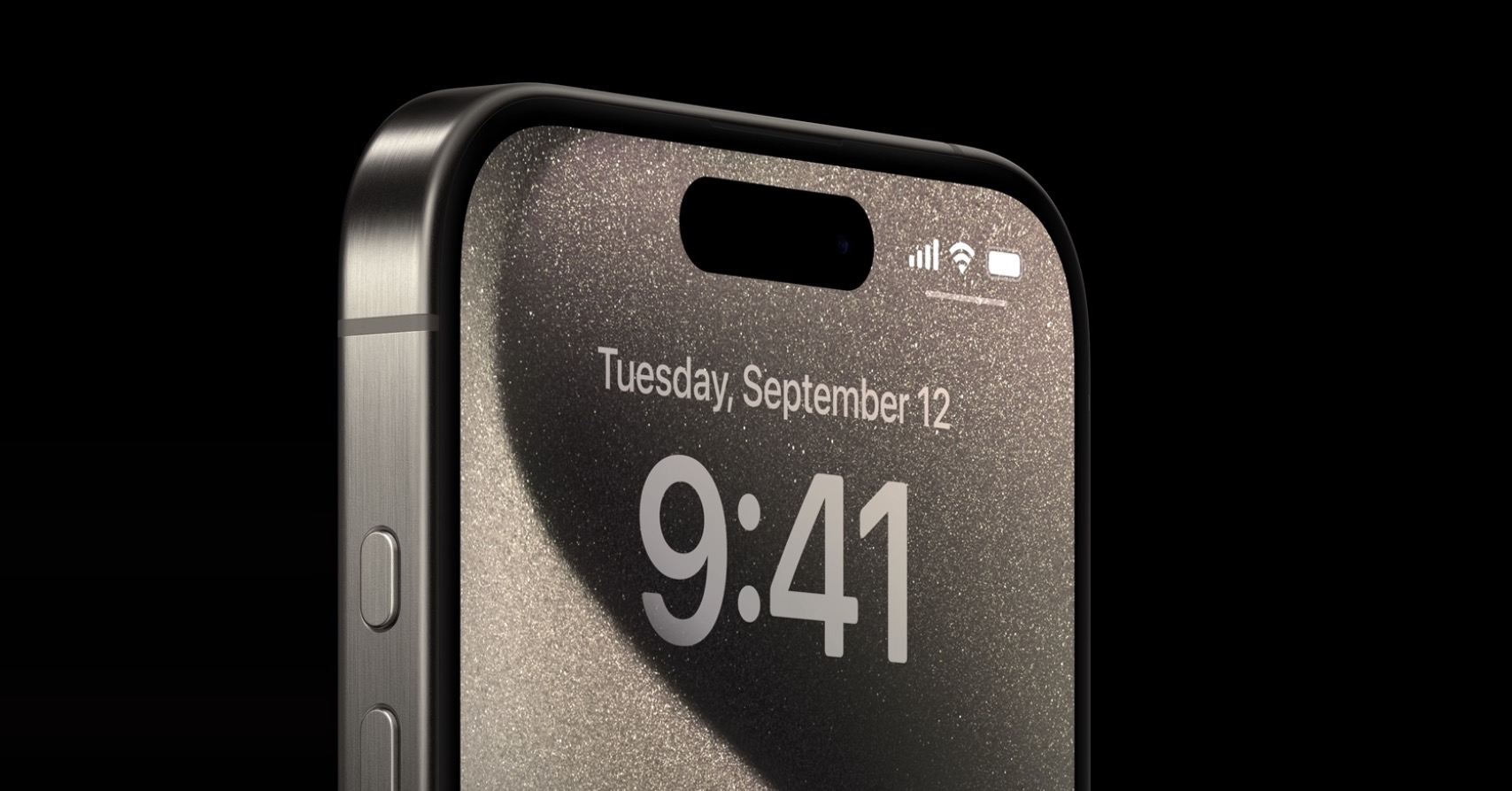 Exclusive to the iPhone 15 Pro models is the introduction of an Action button, positioned where the mute switch used to reside. While it retains the simple functionality of muting and unmuting your phone, it offers a new level of versatility as it is fully customizable. You have the option to configure it to trigger a variety of other functions, including toggling the flashlight on and off or launching the camera.
This feature represents a significant upgrade compared to the traditional mute switch, and it's the kind of innovation that makes you question why it wasn't introduced years ago. It also raises the question of why the standard iPhone models do not include this convenient addition.
Number 5. Significant Main Camera Upgrades Await iPhone 15 and iPhone 15 Plus Users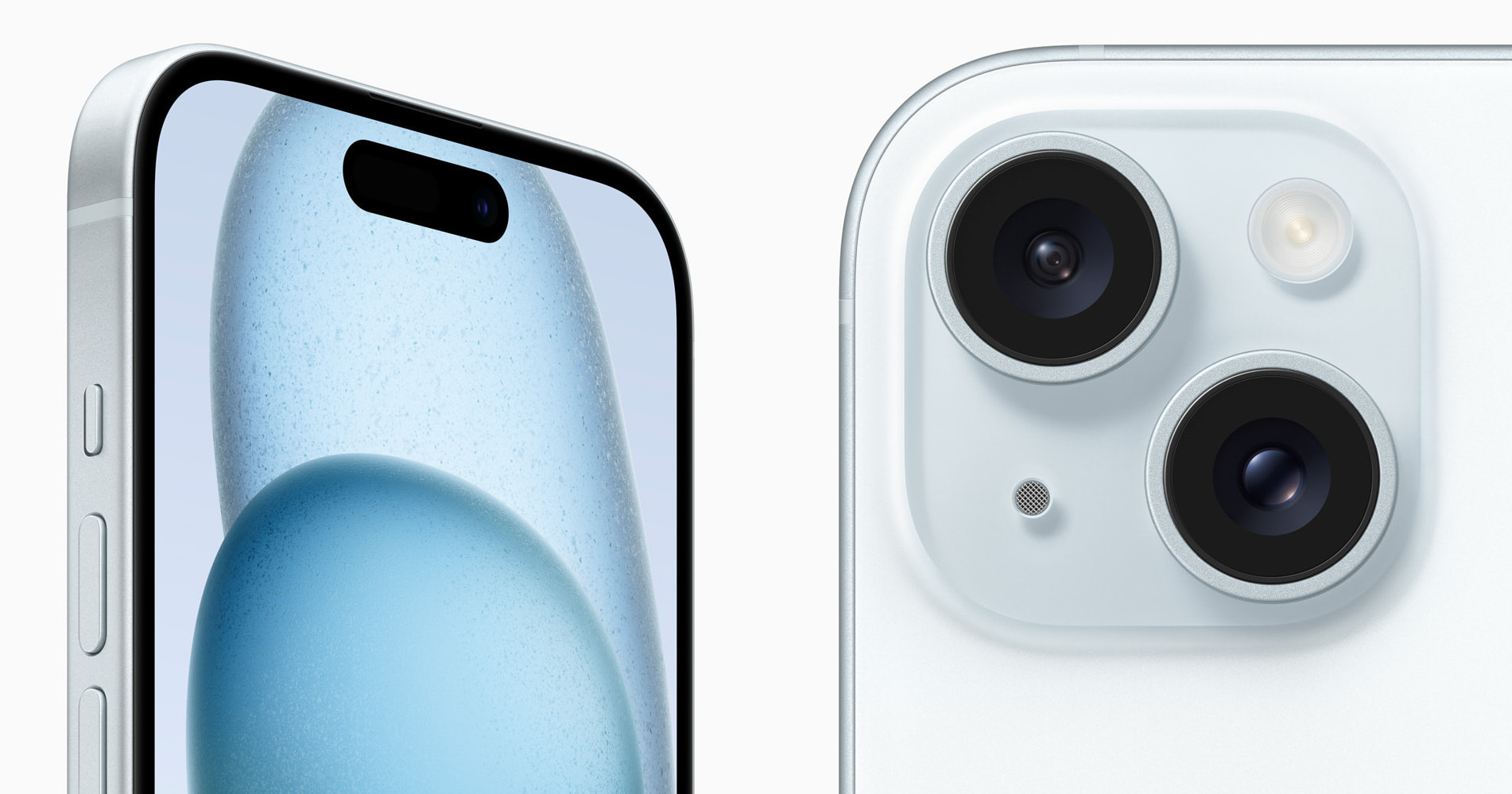 While the iPhone 15 Pro Max's periscope camera undoubtedly grabs the camera spotlight, the iPhone 15 and iPhone 15 Plus also received a substantial camera upgrade. Their 48MP main sensor replaces the 12MP sensor found in their predecessors.
This new sensor is capable of capturing significantly higher-resolution photos compared to the cameras on the iPhone 14 and iPhone 14 Plus. Apple has asserted that photos taken with these new models should exhibit improved quality across the board, including in scenarios such as portrait photography and low-light conditions.
Number 6. Telephoto Camera Innovation: Achieving Depth Without a Traditional Telephoto Lens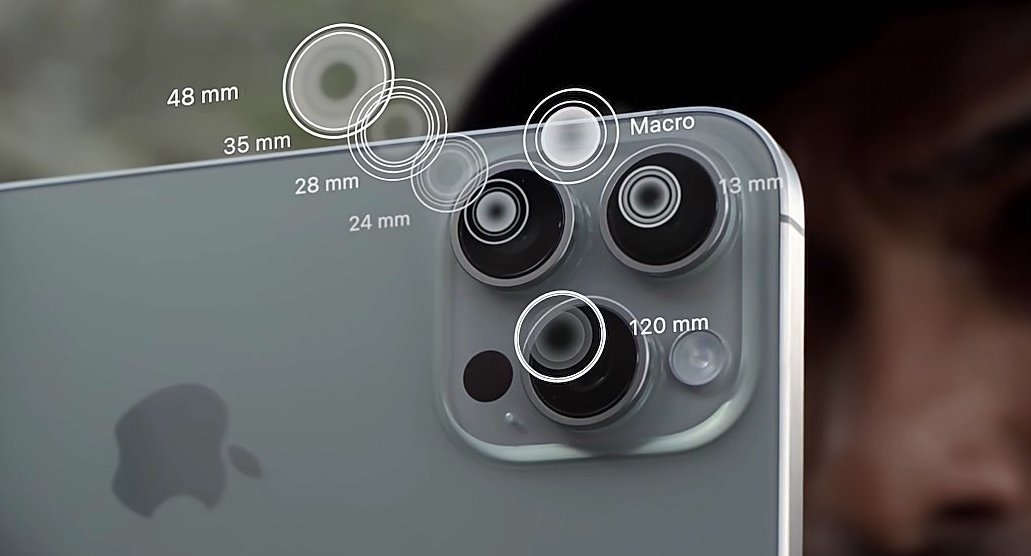 The 48MP camera on the iPhone 15 and iPhone 15 Plus offers a noteworthy advancement not only in terms of megapixels but also in functionality. It serves a dual role as a telephoto camera, capable of cropping in to capture high-quality 2x optical zoom shots at 12MP resolution.
For the first time on a non-Pro iPhone, users effectively have three rear camera capabilities, including a telephoto function. While technically there are still only two physical lenses, this enhancement significantly boosts the versatility of the iPhone 15's camera system.
Number 7. Unveiling the Super-Powerful New Chipset: Redefining Performance
While the iPhone 15 and iPhone 15 Plus have inherited the formidable A16 Bionic chipset from the iPhone 14 Pro series, there's something fresh and powerful driving the iPhone 15 Pro and iPhone 15 Pro Max.
It goes by the name of the A17 Pro, Apple's latest smartphone chipset, boasting a substantial 10% boost in CPU performance, a remarkable 20% increase in GPU speed, and the capability to support hardware-accelerated ray tracing, promising stunning graphics in upcoming iOS games. Additionally, the Neural Engine's performance, responsible for iPhone's smart features, has been doubled.
Although some of these performance metrics are more impressive than others, it's worth noting that even a year after its launch, the A16 Bionic still competes strongly with the best chipsets in Android smartphones. Therefore, the A17 Pro is expected to be a powerhouse, setting a new standard for smartphone performance.