Porsche is deepening its relationship with Rimac, an electric supercar developer, by investing $500 million in the Croatia-based startup. Porsche would not reveal the specific amount it invested in Rimac, only that it was in the "eight figures." Furthermore, Porsche will retain its previously announced 20% equity share in Rimac and will not have a controlling interest in the company.
Porsche has grown closer to Rimac over the years, purchasing shares in the company and forming a joint venture to run Bugatti after Volkswagen ceded ownership to the startup. Today's investment news is the latest indication that Porsche is bullish on Rimac's prospects. Porsche also has a controlling share in Greyp, an electric mountain bike firm created by Mate Rimac, Rimac's CEO.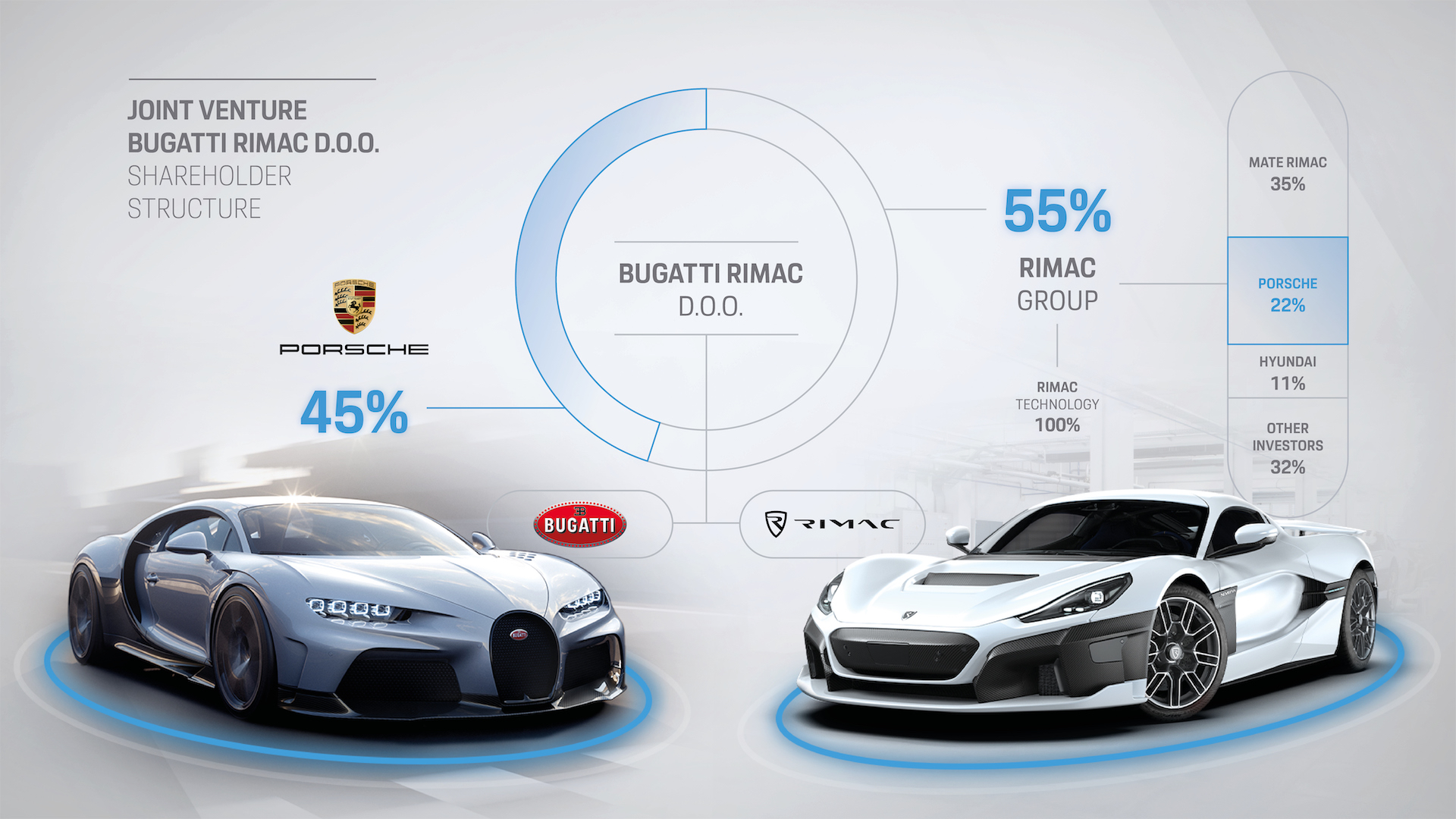 Mate Rimac began Rimac as a one-man enterprise in his garage in 2009. In recent years, the startup has become a highly sought brand, with major heritage automakers, like Porsche, Hyundai, and Bugatti, enlisting its assistance in the development of their own electric supercars.
It's not difficult to understand why. Rimac debuted the Nevera last year, a quad-motor, 1,914 horsepower electric supercar with a top speed of 258 mph and the capacity to accelerate from 0 to 60 mph in less than two seconds. The Bugatti Chiron formerly held the distinction of fastest sports car ever produced, which the Nevera is anticipated to surpass.
Rimac intends to hire 200 new staff in 2022 and invest in extending its production capacity for "high-volume projects" with the new cash. Rimac is a low-volume manufacturer, currently producing only a few automobiles per month. The business has set a restriction of 150 units for the Nevera.