With most of the businesses worldwide now resorting to the work-from-home scheme, demand has grown for some reliable and secure team communication tools. While some of these apps are more open and easy to use for general purposes like catching up with friends and colleagues, there are some that are focused more on the corporates. One such application is Microsoft's very own 'Microsoft Teams'.
By definition, Microsoft Teams is a proprietary business communication platform developed by Microsoft, as part of the Microsoft 365 family of products. One can compare it with similar peer software like Slack or Skype for Business, but Microsoft has given this, a lot of useful features and functionalities, that make it, a go-to for organizations around the world.
One of the features that people need, when it comes to video conferences, is the ability to record the meeting. This is helpful, especially, if you are discussing matters that need to be saved or revisited at a later date.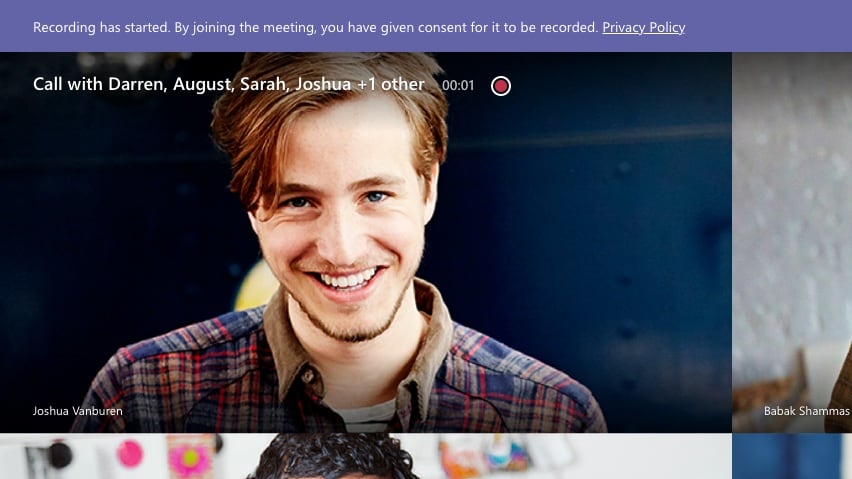 If you are attending a Microsoft Teams meeting, and the subject of discussion is important, you may want to record the same for future reference. Now, you can record the call only if you satisfy either of the following conditions.
You have an Office 365 Enterprise E1, E3, or E5 license.

The recording feature is enabled by an IT admin.
You are not a guest or from another organization.
If you do not satisfy the above conditions, you will not be able to record the meeting. In such cases, the best chance of getting a recording of the meeting is if the admin has started a recording process, and he/she can share a copy of the same with you once the meeting is completed.
We have a separate tutorial for recording a Microsoft Teams meeting, and you can check it out using this link.
If you want to download the Microsoft Teams app on your Desktop, you can use the link here, to head to the download page.