We had HyperX before the iPad, Call of Duty, and even Instagram! HyperX, HP Inc.'s gaming peripherals team and a gaming and esports brand leader, will be celebrating its 20th birthday over the next three months!
The firm, which has a range of award-winning gaming gear, including the world's first PC gaming headset with a 300 hour1 battery life – Cloud Alpha Wireless – plans to hold on and offline events in August, September, and October. The festivities will involve social media takeovers, worldwide birthday parties, and displaying global fan love by delivering hefty discounts throughout its lineup, with specific dates differing by region and partnering etailers and stores.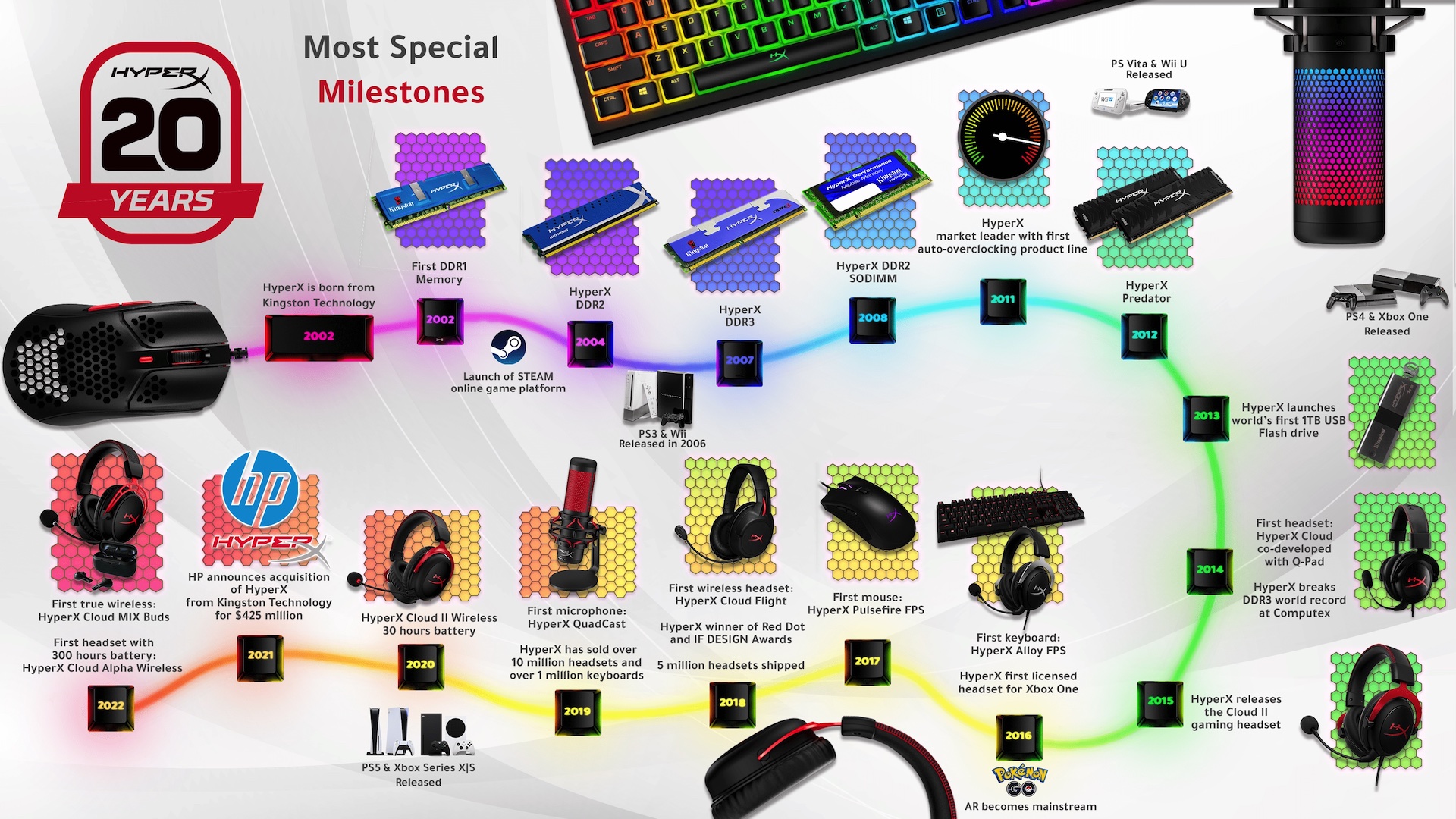 HyperX announced the HyperX Armada 25 and HyperX Armada 27 Gaming Monitors at this year's Gamescom to start off the first birthday celebration. The new HyperX Armada gaming monitors have a better resolution for more immersive gameplay.
To take advantage of the discounted products HyperX will be offering, head to www.hyperx20.com or check out their social media channels for all the exciting community activities.