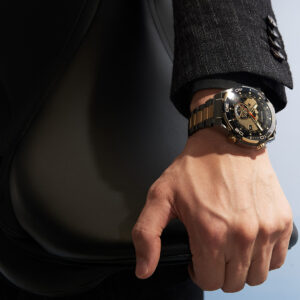 Huawei, a leading name in the world of technology and innovation, has taken a bold step into the world of luxury wearables with the release of the huawei watch ultimate design in the United Arab Emirates. This extraordinary timepiece redefines the standards for smartwatches, combining meticulous craftsmanship with cutting-edge technology, and making a statement in the world of luxury.
Crafted for the Extraordinary
The  huawei watch ultimate design represents a fusion of elegance and innovation. It is an exquisite piece of technology that transcends the ordinary. Crafted from premium materials, it boasts an 18K gold case and a sapphire crystal display, exuding opulence from every angle. Under Huawei's Fashion Forward brand proposition, this smartwatch marks a shift towards design-focused wearables where top-notch aesthetics meet innovative technology.