Huawei Consumer Business Group (CBG) announced the launch of its Super Device Smart Office new products in the UAE. The devices, which include the 2.5K high-performance intelligent laptops – HUAWEI MateBook 14s and HUAWEI MateBook 13s, the new ultra-curved high refresh rate monitor – HUAWEI MateView GT 27", HUAWEI PixLab X1- desktop printer with Super Device Capabilities, and more. All these new products fall under the Super Device umbrella from Huawei, offering seamless integration depicted by the Smart Office experience setup.
For the past couple of years, Huawei carried on its commitment to creating value for consumers through innovation, striving to deliver an intelligent experience across all scenarios driven by the "1 + 8 + N" Seamless AI Life strategy. This is more clearly seen in the "Super Device" experience that enables different types of products to seamlessly share their capabilities and information, providing consumers with an intelligent experience across five key factor scenarios: smart office, fitness & health, smart home, easy travel, and entertainment.
All-scenario device collaboration Smart Office
In a typical Smart Office scenario, Huawei has designed several devices to function and work as one Super Device as well as to easily switch between the wired and wireless connection and between work and personal mode. 
The newly launched laptops, HUAWEI MateBook 14s and HUAWEI MateBook 13s expand on the Super Device capabilities with innovative all-scenario device connectivity features.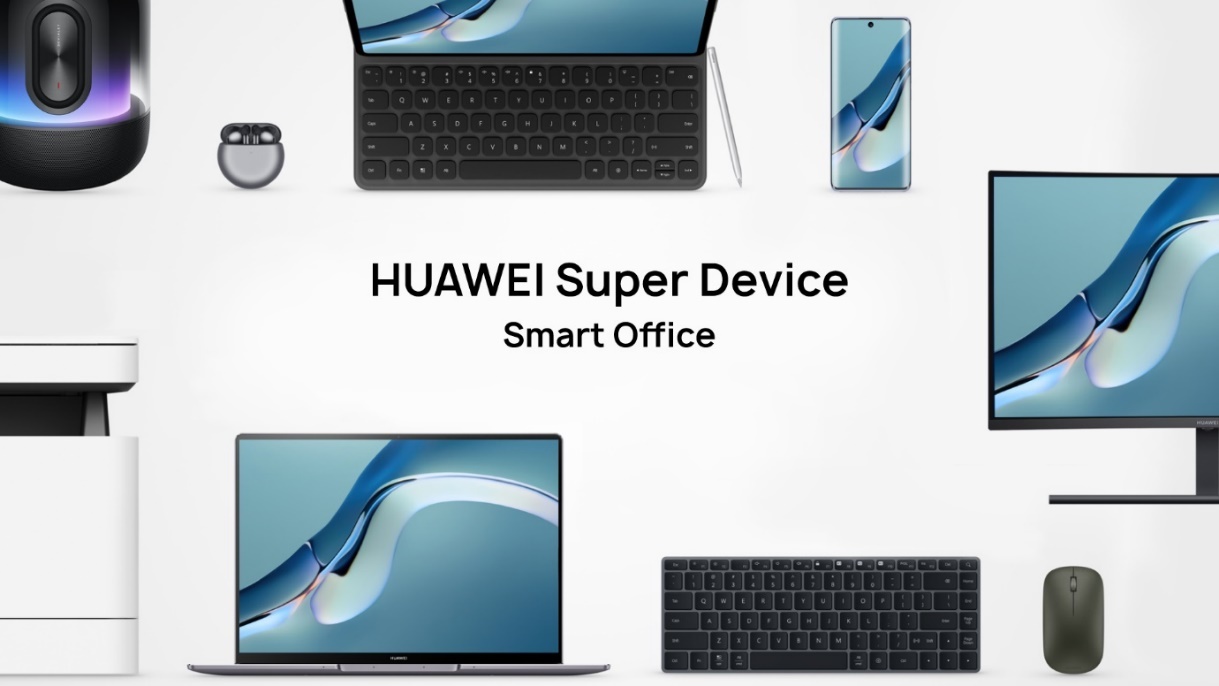 Users can wirelessly project the 12.6-inch HUAWEI MatePad Pro to the HUAWEI MateBook 14s to enjoy the new features of the PC-Tablet Multi-screen Collaboration that comes with three modes; Mirror, Extend and Collaborate. In Mirror Mode, as the name implies, a user can mirror the HUAWEI MateBook 14s screen to the tablet's display, allowing them directly work on files and annotate documents, or draw/sketch on their laptop with the use of the M-Pen of the tablet. There is also Extend Mode that transforms your tablet into a second screen, providing extra screen space to display more content, great for online shopping or when browsing the Internet and there are so many items to explore!