Huawei recently announced the HUAWEI WiFi Mesh 3 and HUAWEI WiFi Mesh 7, further expanding its mesh router product portfolio. Available in two packs, the new Huawei smart mesh routers provide blazing-fast Wi-Fi 6 Plus connection speeds for up to 250 devices within 6,000 square feet, perfect for large households that demand high speed, reliable, and secure Internet connectivity for everyone at home. Featuring a white race circuit design and a slim form factor, the HUAWEI WiFi Mesh 7 blends into any decor with style.
Supporting AX6600 Tri-Band, HUAWEI WiFi Mesh 7 features eight streams for extreme speeds up to 6,600Mbps, making smooth streaming of 8K media possible. The new smart mesh router also supports HarmonyOS Mesh+, including a wide range of networking solutions to ensure top Wi-Fi 6 Plus mesh performance for all users. Setup is simple, requiring only a few easy steps to establish the home network, and with One-Touch Connect, users can connect their smartphones to the mesh network securely with a single tap.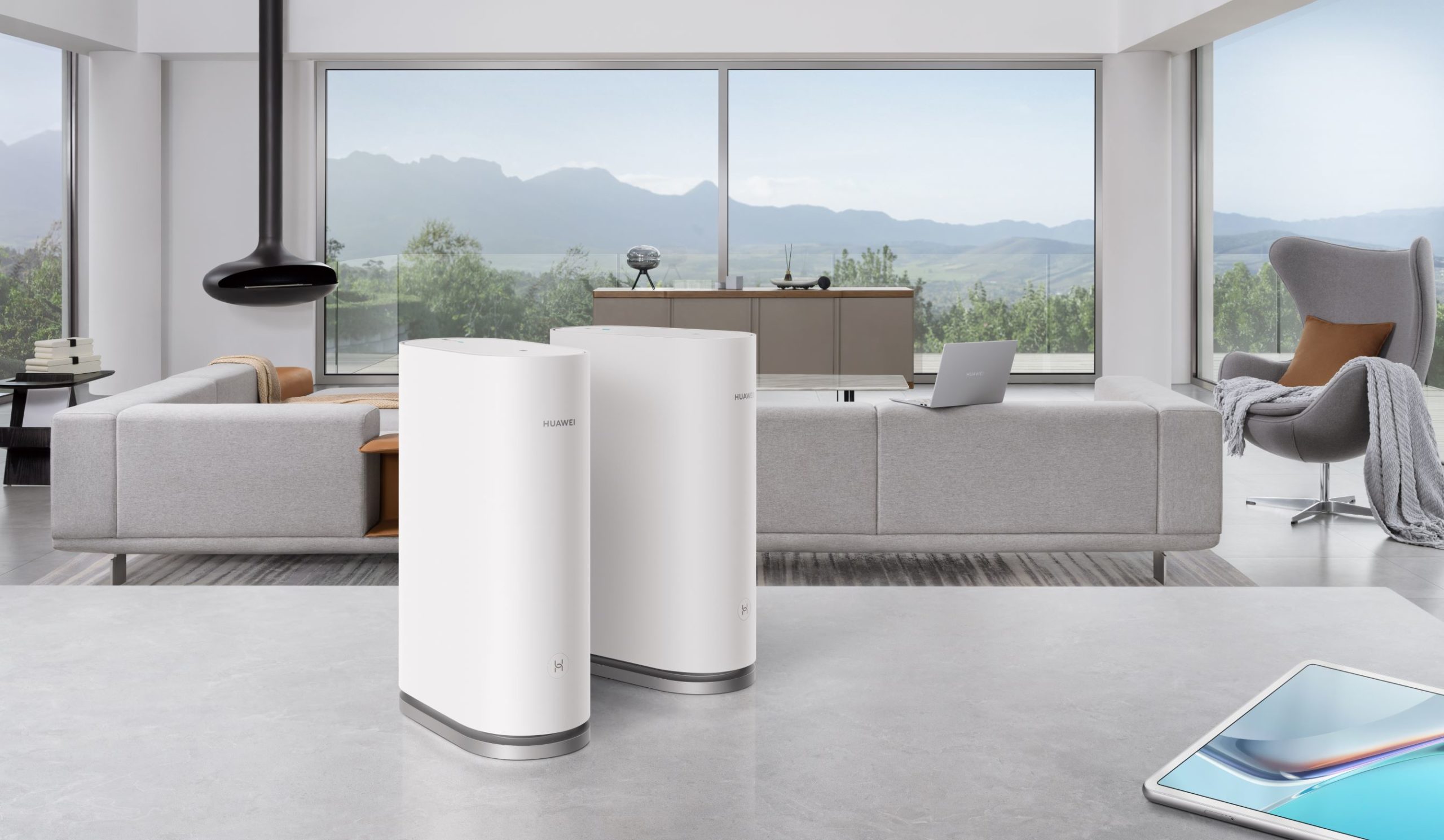 For network management, users can take advantage of tools available on the compatible HUAWEI AI Life App to visualize coverage and self-diagnosis network issues. Privacy and security are safeguarded by HUAWEI HomeSec, which is a comprehensive security solution that supports the latest encryption standards to protect users against malicious attacks.
Lightning-fast Internet connection for the family
HUAWEI WiFi Mesh 7 is a new Wi-Fi 6 Plus mesh router designed to provide whole-home coverage even for large households. It supports AX6600 Tri-Band, which consists of a 5GHz-High band delivering data transmission speeds up to 4,804Mbps, 5GHz-Low band supporting up to 1201Mbps, and the 2.4GHz channel for speeds up to 574Mbps.