Huawei Consumer Business Group today unveiled its next-generation smartwatch, HUAWEI WATCH GT 3 Moon Phase Collection II in 46mm and 42mm variants, delivering an upgraded, more powerful, and convenient user experience. On top of its fashionable and premium appearance, comprehensive upgrades, and new interface design, it also comes with a new Moon Phase Collection II, up-to 2-week long battery life, all-day health management, disciplined workouts, in addition to convenient life assistant features.
The brand-new HUAWEI WATCH GT 3 is another breakthrough in health monitoring and fitness tracking. Health and fitness monitoring has always been one of the company's wearables' core strengths and this time, Huawei is providing a comprehensive upgrade to the HUAWEI WATCH GT series, with the addition of the new TruSeen 5.0+.
Moon Phase Collection II with a stunning design
The HUAWEI WATCH GT 3's innovative design is inspired by nature, focusing on the beauty of nature and the integration of cutting-edge technologies. Designed to help users explore more, whether exploring the world around them, learning new skills, or exploring the limits of their fitness potential. Its high-end design is complemented by a Moon Phase function that brings to consumers unique watch faces from which they can observe the different phases of the moon as it changes. This includes 8 moon phases such as the new moon, full moon and first quarter moon, and more. Apart from moon phases, users can choose different layouts showing tide times, constellations, and more to master the elements as they explore outdoors.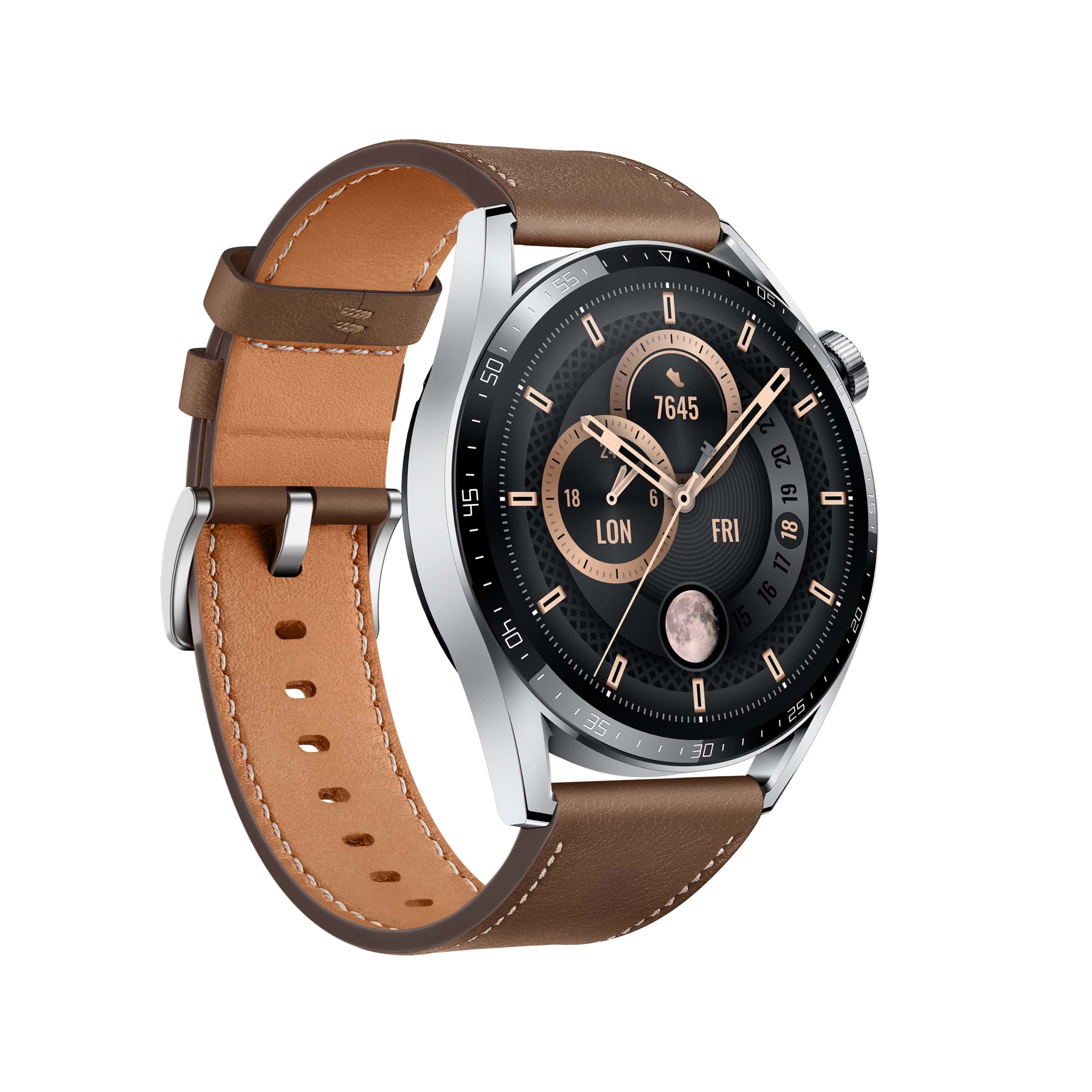 The HUAWEI WATCH GT 3 features a 46mm 1.43-inch AMOLED display, and the HUAWEI WATCH GT 3 42 mm comes with a 1.32-inch display. The smartwatches support a new always-on dial clock display, not only to deliver the wearing experience of the traditional watches but also to show more personality with the diverse touch display.