Instagram has grown into one of the most popular social media platforms on the internet. What started out as a simple photo sharing service, has now transformed into a multi-faceted platform that allows you to not only upload memories, but also showcase your talent, promote your business and even collaborate with other users on it.
Instagram can be used primarily on the smartphones, using the free app, while you can also browse your profile from the PC. There have been calls from creators to allow uploading photos too Instagram directly from the PC, but it doesn't look like a possibility at the moment.
But what if you still want to upload your photos from the PC/Mac?
Well, in the tutorial, we will show you exactly how you can do it. This tutorial is designed with the Mac and MacBooks in mind, and as such, the on board Safari browser is more than sufficient for this task.
Step 1. Open the 'Safari' browser on your Mac/MacBook.
Step 2. From the menu bar, click on the 'Safari' option to reveal a drop down menu.
Step 3. In the drop down menu, click on the 'Preferences' option.
Step 4. In the 'Preferences' window, click on the 'Advanced' tab.
Step 5. At the bottom of the advanced options, check the box next to 'Show develop menu in the menu bar' option. Close the preferences and restart the browser.
Step 6. Now, restart the Safari browser and head to the Instagram website.
Step 7. With the page open, click on the 'Develop' option in the menu bar.
Step 8. Hover over the 'User Agent' option.
Step 9. From the new menu, click on the 'Safari – xx – iPhone' option.
Step 10. You will see that the page containing instagram will turn into an emulated version and this will show Instagram in the mobile format.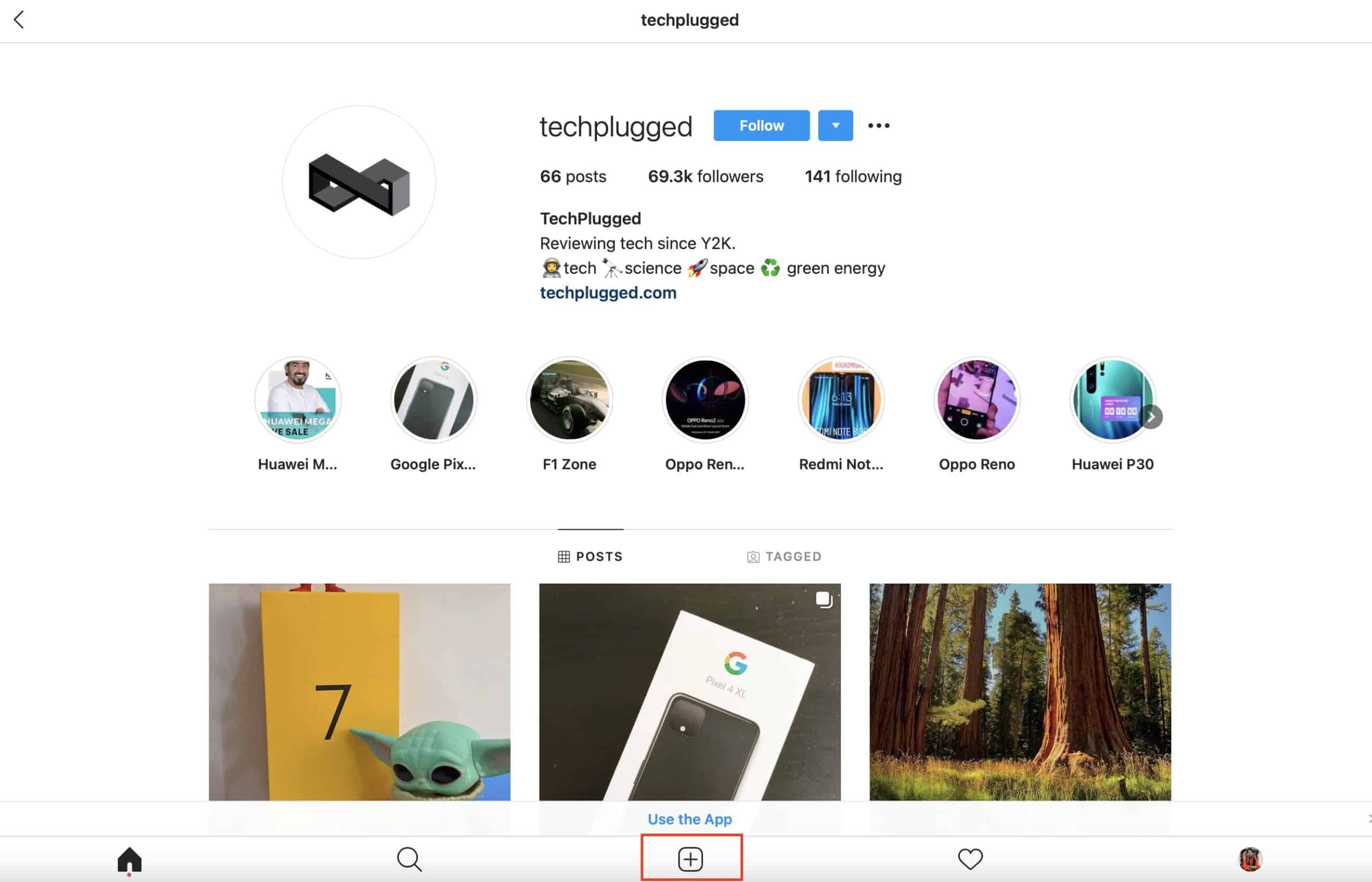 You can now upload the photos on your PC to your Instagram account, just like you would on your smartphone. One thing you need to remember here is that you cannot tag people on the photo you want to upload. You can however, mention the accounts you want to tag, in the post caption. Other than this little catch, all other features work just fine. Once you are done with the task, you can head back to the develop menu and change the user agent to default. This will bring back the tab to the PC format and you can continue browsing.