One of the major responsibilities of messenger apps today is to maintain privacy and ensure the security of the individual user when he/she is using the platform. All the major messaging platforms today, have a whole suite of security settings that allow users to tailor every little aspect of their presence online, in order to feel as comfortable as they wish to be.
When it comes to the telegram Messenger, the privacy and security settings are aplenty and it is important to set these up before actually starting a conversation with a friend or within a public or private group. In this tutorial, we will tell you all about the privacy and security options and how you can set these up to either be totally visible or reasonably incognito when you are on the Telegram messaging app platform.
Let's get started –
Step 1. Open the Telegram messaging app on your smartphone.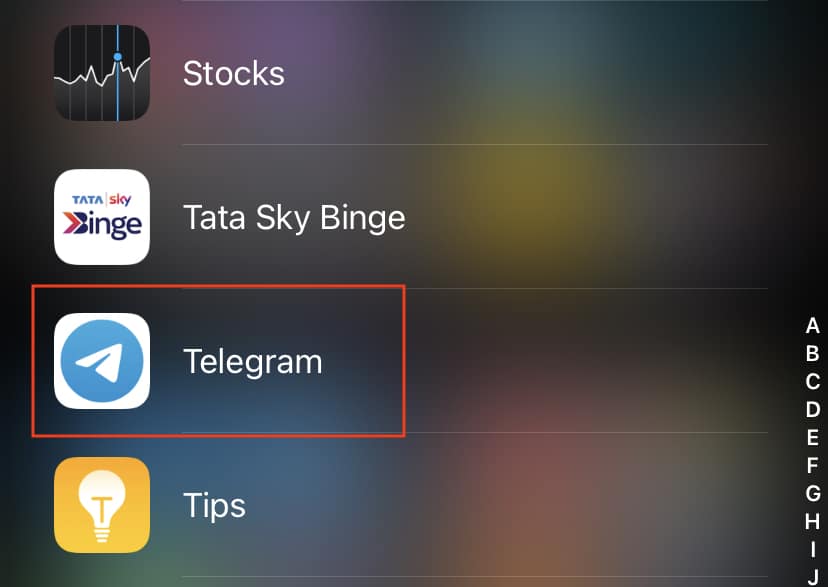 Step 2. Tap on the settings button at the bottom of the home screen.

Step 3. Scroll through the settings menu, and tap on the Privacy and Security option.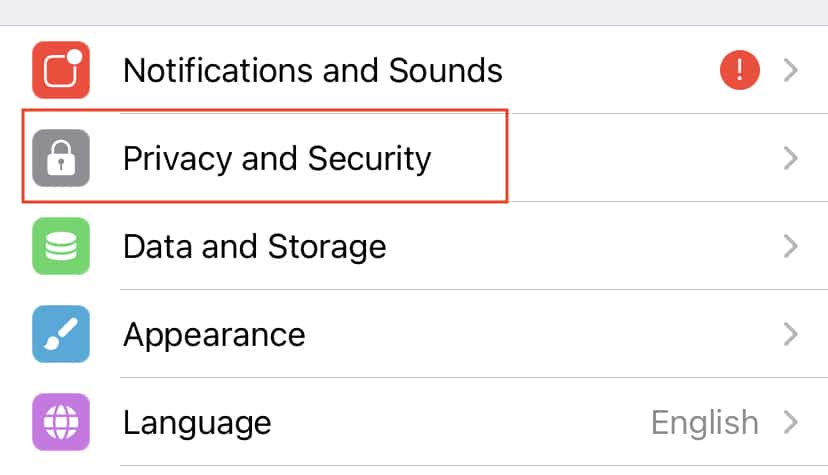 Now, let's go through each option individually and how you can change the settings to alter the level of privacy and security.
Blocked Users – This is not a feature but rather a list of the accounts you may have blocked on the Telegram messaging app. If you are using the app for the first time and you have not blocked any users, this list will be empty.
Passcode and Face ID – This option allows you to set a passcode to add a new layer of security to your chats. This way, whenever you open the app, you will be required to enter this passcode before you can access the conversations. However, the catch here is that if you forget the passcode, the only solution is to uninstall the app and reinstall it.
Two-Step Verification – This feature allows you to put in a two-step verification option across the app. This way, you receive a unique code on your phone number when you want to perform certain actions on the Telegram app.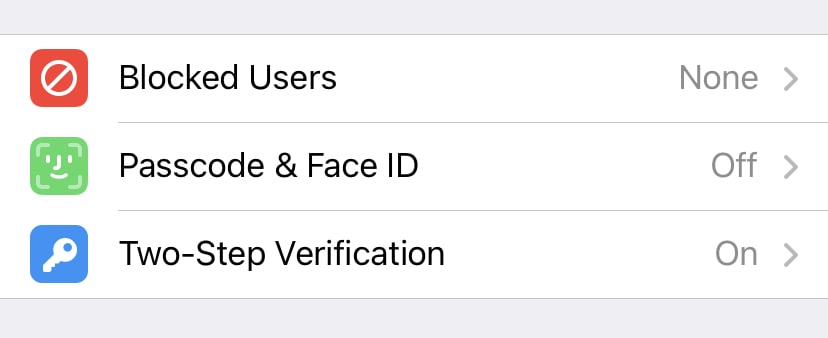 Now, let's take a look at the privacy features. When it comes to setting up the privacy controls, there are three main levels
Everyone – This means the chosen content is visible to people who are in your contacts list as well as public users.
My Contacts – This means that the chosen content is only visible to people in your contacts list.
Nobody – This means that the chosen content is hidden from everyone.

The Telegram messaging app allows you to set these privacy levels for the following content –
Phone Number – This refers to your contact number or mobile number.
Last Seen and Online – This refers to your status, that is, whether you are currently online or the last time you were online on the Telegram app.
Profile Photo – This is the photo that you set on the profile that allows people to identify you on the platform.
Calls – You can choose who can call you and who can't.
Forwarded Messages – When you are forwarding messages on Telegram, you can add a link to the account that actually sent the message to you. However, if you don't want to allow other users to do this, you can change the setting accordingly.
Groups and Channels – Telegram features groups and channels that allow for community conversations and using the privacy levels mentioned above, you can choose who can add you into groups or channels and who can't.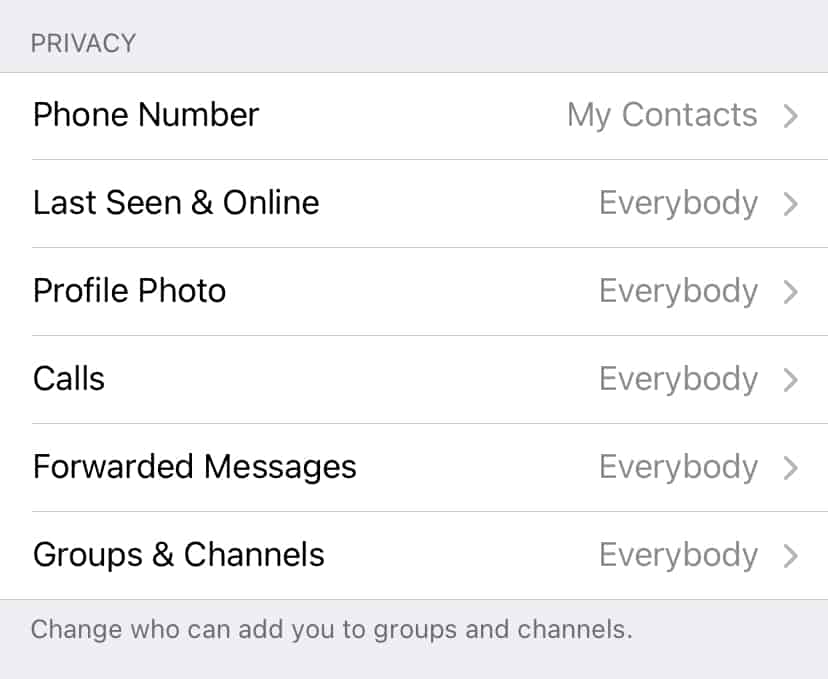 Finally, we have the feature that we at Techplugged, like to call, the kill switch. Say you are on a vacation or you are simply not interested in using the Telegram app anymore, you can actually choose to automatically delete your Telegram account if it has been left unused for a certain amount of time, and that brings us to the end of this tutorial.

We hope you found this information useful and you can now easily set up your Privacy and Security settings on the Telegram app.