Google employs TLS (standard encryption) to make your emails reasonably secure while in transit. (The more secure S/MIME encryption is also available, but it is only accessible to businesses and educational institutions.) There are, however, alternative methods to keep your personal data protected, one of which is to use Google's confidential mode.
In 2018, Google debuted Gmail's secret mode. The option enables users to send communications that may expire and prohibits receivers from copying, forwarding, or downloading their contents.
You may use confidential mode on a desktop or via the Gmail app on a mobile device, but you must activate it each time you send a message. Here's how to go about it.
Method 1. Using the web client
Step 1. Open the Gmail portal and sign in using the correct credentials.
Step 2. Click on the 'Compose' button to start a new email.
Step 3. Enter the email id of the recipient, the subject of the email, and the content of the message.
Step 4. Now, near the send button, look for the locked clock icon and click on it.

Step 5. A pop-up window will open, allowing you to choose how long you want recipients to have access to your message before it expires, ranging from one day to five years.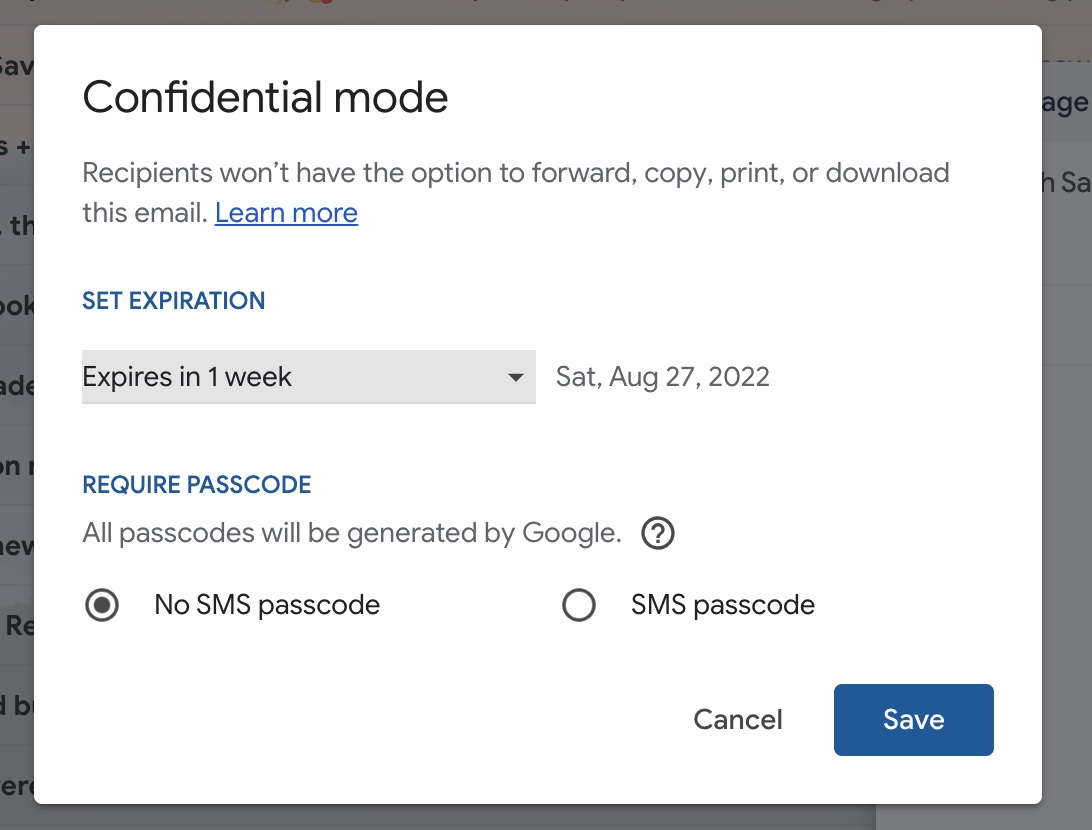 Step 6. A Require Passcode category appears underneath the expiry date. If the person you're emailing has Gmail and you want to add an additional degree of protection, choose SMS passcode to ask them to enter a password that will be sent to their phone number. If your receiver does not have Gmail, even if you choose No SMS passcode, they will get an email with a passcode.
At the bottom of the message, a notice indicating the communication is being delivered in confidential mode will display.
Method 2. Using the Mobile app
Step 1. Open the Gmail app on your smartphone.
Step 2. Start composing a new message.
Step 3. Tap the three dots in the app's top right corner, then choose Confidential mode.

Step 4. Once you've tweaked the settings, a message sent in confidential mode will show a little pane at the bottom that explains how long the message will be valid before expiring.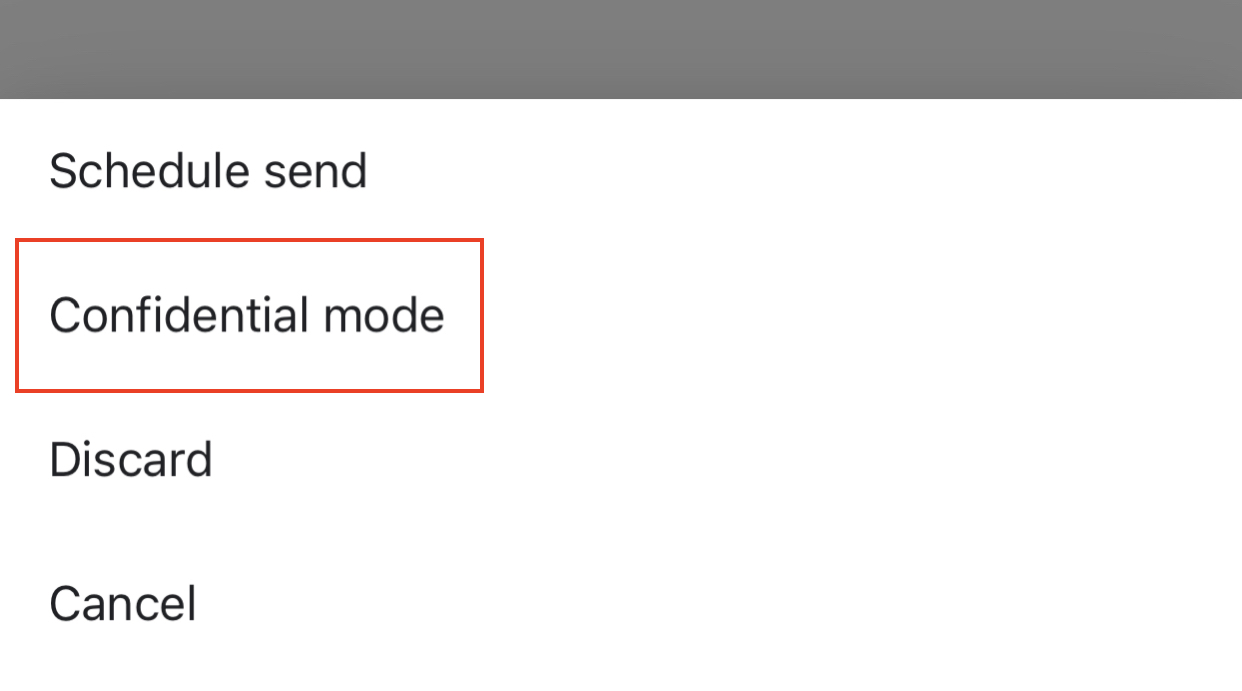 This is how you can easily send a message in confidential mode using Gmail.