If your online life is all about a dozen social networks overkill, emails, RSS,blogs and you hard time managing your productivity then its worth considering Ping.fm.Is it yet another social network ? No ,Ping.fm  allows individuals using multiple social networks to update their status only once, without having to update it in all their social media individually. Ping.fm group's has three categories like  status updates, blogs, and micro-blogs and updates can be sent to each group separately but you won't be able to receive or see other updates from your friends that's what Ping is all about. You can ping via email, SMS, instant message, Facebook app, iPhone app, desktop app, and so on.
Ping.fm covers most of the popular social networking platform apart from the newly launched Google plus. The initial setting up of all social network will be a tedious task but consider this as a time saver considering the time required to login and posting updates on each social network.Ping.fm also has clear settings enabled for each network you want to sign up.
How to Post from desktop to all social networks?
Ping.fm which is an online service is now owned by Seesmic which has a desktop program which does exactly the same job as Ping.fm. Seesmic also has mobile apps that posts updates to multi social networks ,blogs and micro blogs.Seesmic also has a web based service with only a handful social networking platform as of now and they are integrating Ping.fm services in future.The Seesmic desktop is available in Mac and Windows platform.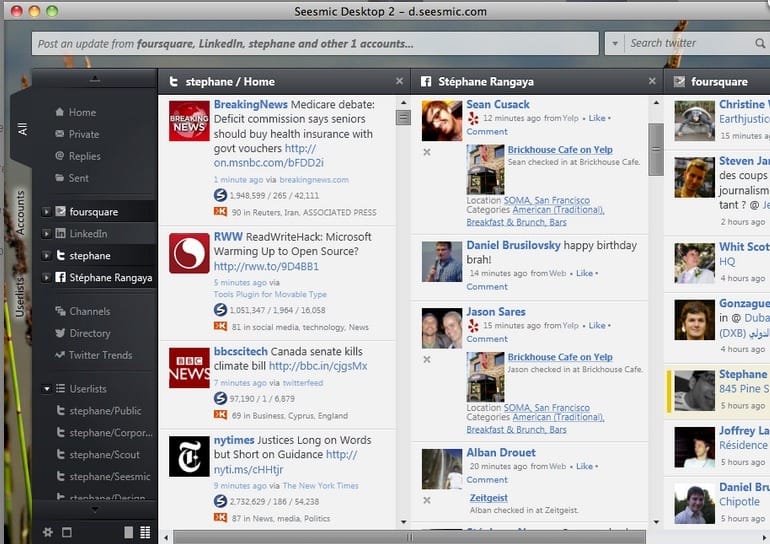 Share or tweet this information happy pinging your social networks.