If you're an organization junkie with an iPhone, iOS provides a valuable feature for you: the App Library, which organizes your applications into named categories to make them simpler to access. All of your current applications may be seen there, as well as any apps you download, which were introduced with iOS 14.
Here are several methods to get started with the App Library if you haven't already.
Method 1 – Automated App Grouping
On your home screen, the App Library shows as a distinct page. Swipe left from wherever you are on your home screen, and the App Library will be the final page you reach.
It automatically arranges your programs into folders labeled with different categories. For example, Suggestions, Recently Added, Utilities, Photo & Video, Productivity & Finance, Social, Other, Entertainment, and Information & Reading were all on the list the last time we checked our iPhone App Library. Each folder is separated into four quadrants, with each quadrant displaying an app icon. When there are more than four apps in a folder, the remaining icons are reduced and organized into their own quadrant.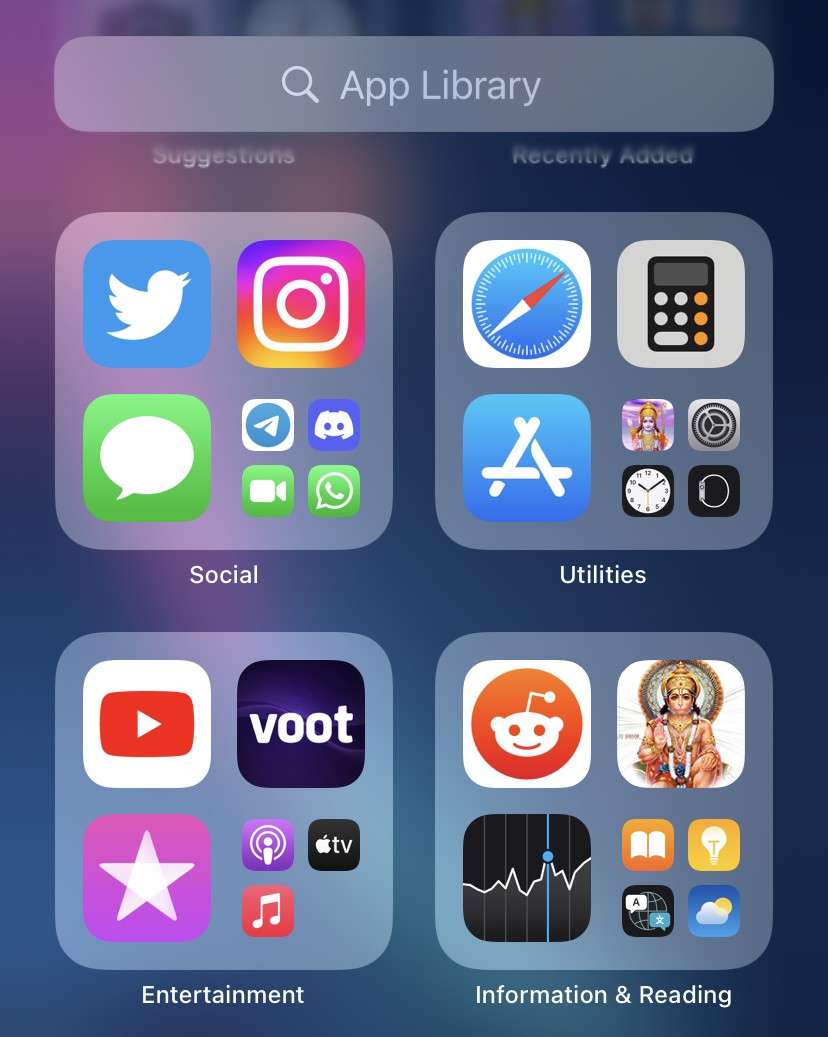 You may launch an app from its icon in the App Library. If the app is among a collection of smaller icons (and therefore too small to tap), press anywhere in that quadrant, and the entire category will fill your screen, allowing you to choose the app you want.
Long-press any app in the App Library to get a pop-up menu that allows you to remove, distribute, or use one of its features.
If you can't locate an app, use the search bar at the top to see an alphabetical list of your applications. You may either enter the app's name or scroll down to discover it.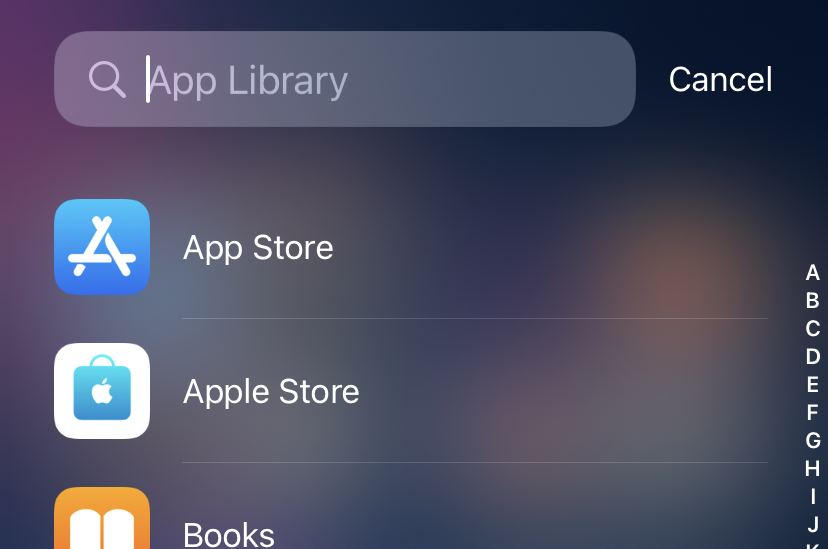 One thing you need to remember is that when you use the automated grouping, you cannot decide where each app is placed.
Method 2. Clean up your Home Screen
Because the majority of your applications are available in the App Library, you may remove them from your home screen to make things a bit less crowded. To do this for a single app, this is what you have to do.
Step 1. On your home screen, scroll through the list of apps till you find the app you want to remove from the home screen.
Step 2. Long press on the App icon to reveal a drop-down menu.
Step 3. From the drop-down menu, tap on the 'Remove App'.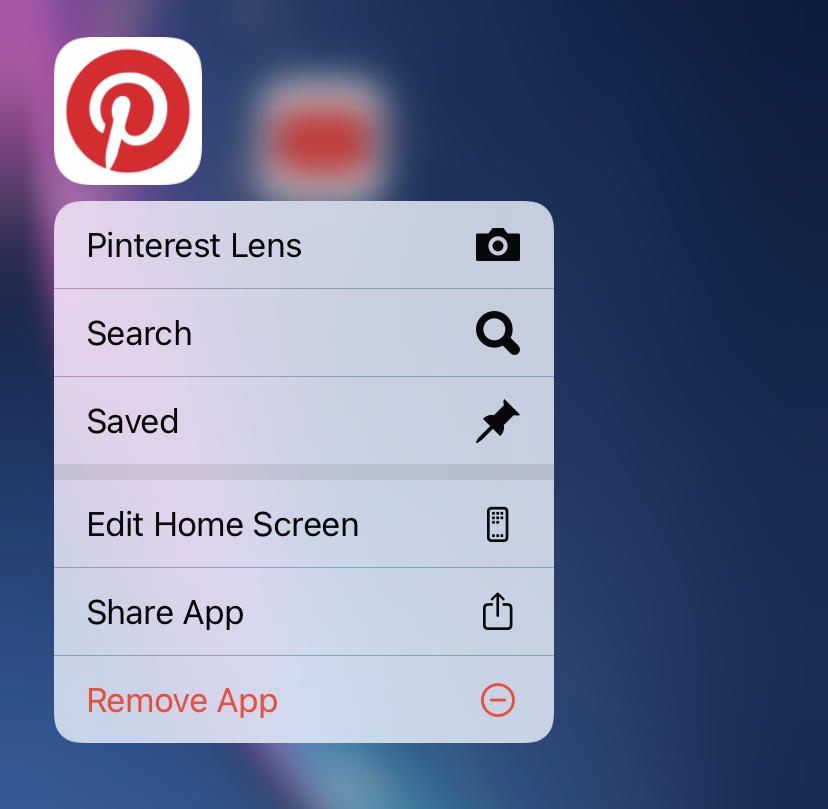 Step 4. Now, tap on the Remove app from the Home Screen option.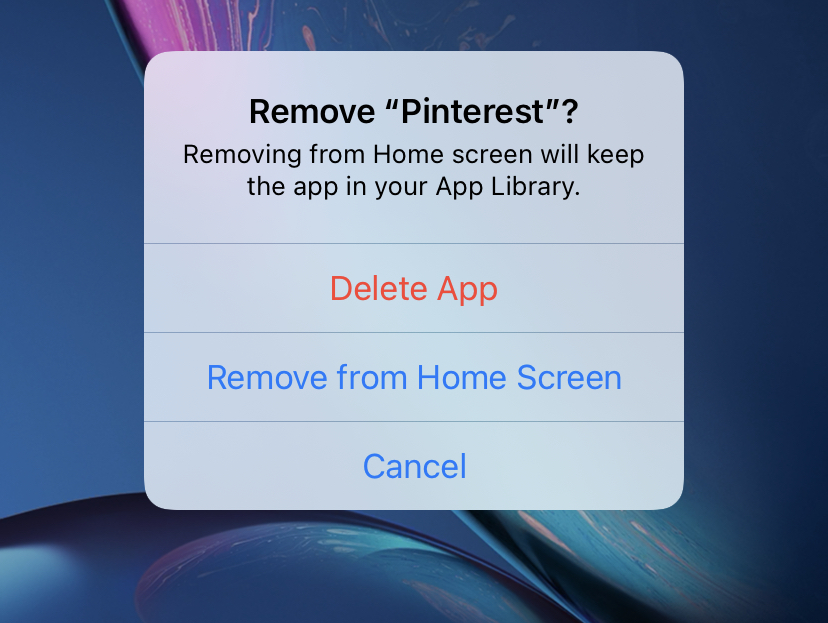 You may also remove many apps from your home screen at once by long tapping an empty place on your home screen. Remove from Home Screen by tapping on the "minus" icon in the corner of any app you wish to remove from the home screen.
The App Library is an intriguing feature of iOS, allowing for more app categorization and a cleaner, less cluttered home screen.