The Android operating system has evolved to offer users a remarkable capability – advanced image editing right from the convenience of their smartphones. In times past, when you saved a cherished photo on your Android device and wished to apply edits, you were compelled to seek the assistance of third-party applications.
However, due to concerns surrounding security risks linked to certain third-party apps, Google took the initiative to empower its users. In subsequent iterations of the Android operating system, Google integrated cutting-edge AI-powered editing features directly into the platform.
While Android's native photo app has become impressively adept at handling many editing tasks, some actions, such as mirroring or flipping a photo, still require additional tools. Enter 'Snapseed,' a dedicated photo editing application developed by Google. With Snapseed at your disposal, tasks like flipping, rotating, and resizing images become effortless endeavors.
In this comprehensive tutorial, we will guide you step by step through the process of flipping a picture on your Android device using the versatile Snapseed app.
Step 1. To initiate your photo editing process, locate and open the 'Snapseed' app on your Android smartphone. This powerful tool will serve as your gateway to a world of image enhancement and creativity.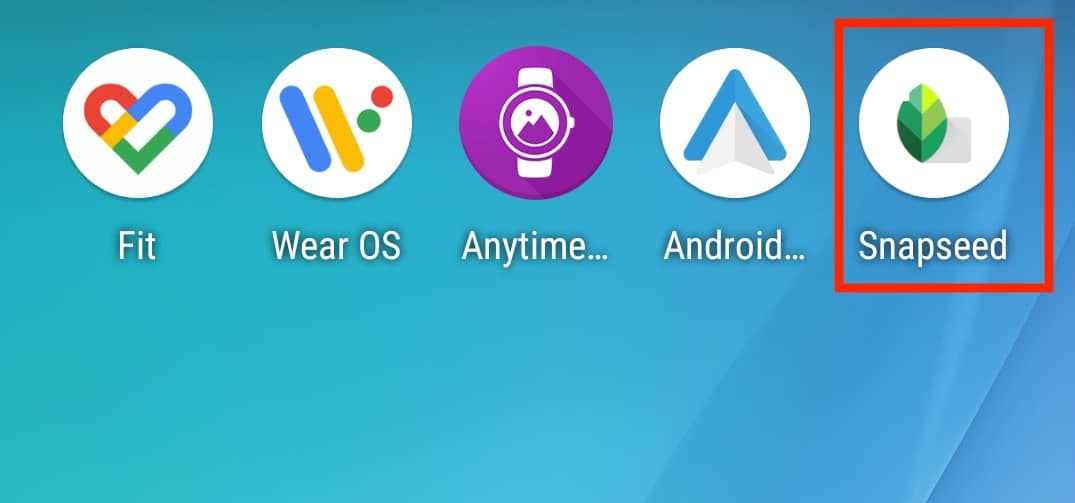 Step 2. To begin your editing journey with Snapseed, let's kick things off by tapping on the '+' symbol. This action will promptly open up your gallery, granting you access to your collection of images and providing the canvas for your creative endeavors.