The iPhone 14 Pro and iPhone 14 Pro Max include a new always-on display, which shows the date and time, your lock screen wallpaper, and alerts even while your device is sleeping. However, some users have complained that this function is distracting. This is how to disable the always-on display.
The Always-On display employs a revolutionary screen technology that operates in a low-power mode, updating the screen just once per second and lowering screen brightness. This, like an Apple Watch, enables the screen to remain illuminated even while the iPhone is sleeping.
In the low light, your iPhone will display your lock screen, which includes your colorful background, widgets, any new alerts, and the current date and time. You may restore full brightness to your iPhone at any moment by tapping the screen or using Raise to Wake. In this Always-On setting, sensitive data is not shown.
If you find this feature too distracting, this is how you can easily turn it off.
Step 1. On your iPhone 14 Pro or iPhone 14 Pro Max, go to Settings.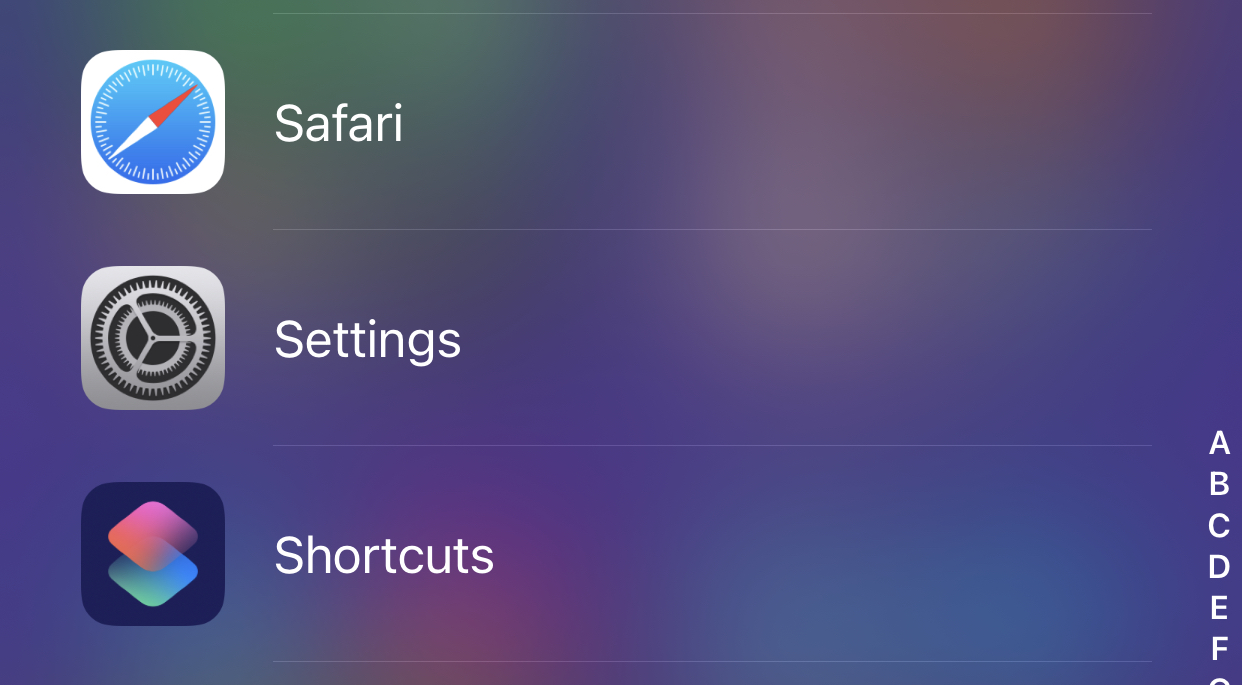 Step 2. Scroll through the settings menu and tap on the Display and Brightness feature.
Step 3. Scroll all the way down to locate the Always-On option.
Step 4. Tap the switch to turn it off. If you want to turn it back on, tap it again.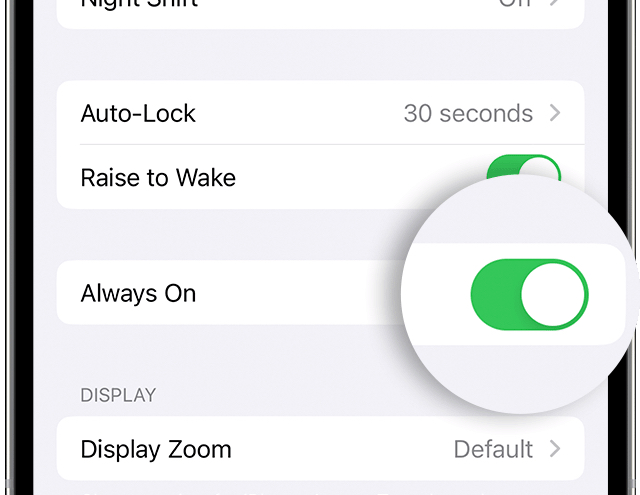 When the iPhone 14 Pro believes you don't need the Always-On function, it will turn it off automatically. If you set your iPhone 14 Pro-face down on a table, or if it detects that it has been placed in your pocket or bag, the display will turn black to preserve battery life (because you can't see the phone screen anyhow). If you use an Apple Watch, the screen on the iPhone 14 Pro will also totally turn off if your phone detects your watch has moved too far away from it; the display will automatically wake up when you approach closer.
The Always-On features will be deactivated if you use the system Sleep mode with the Sleep Focus. This implies that the iPhone will not light brightly when you are asleep.
When you activate Low Power Mode, always-on is disabled. Although Always-On mode is very efficient, it still consumes some battery life, and Low Power Mode tries everything possible to preserve power. In regular usage, even with the always-on display turned on, your iPhone 14 Pro should last roughly as long as your previous iPhone.
If you haven't used your phone in a while, your iPhone will switch off the Always-On display to save battery. So, if you place it in a drawer for long-term storage, the always-on display will switch off after a time.